Ofcom chief executive pours cold water on Three/O2 merger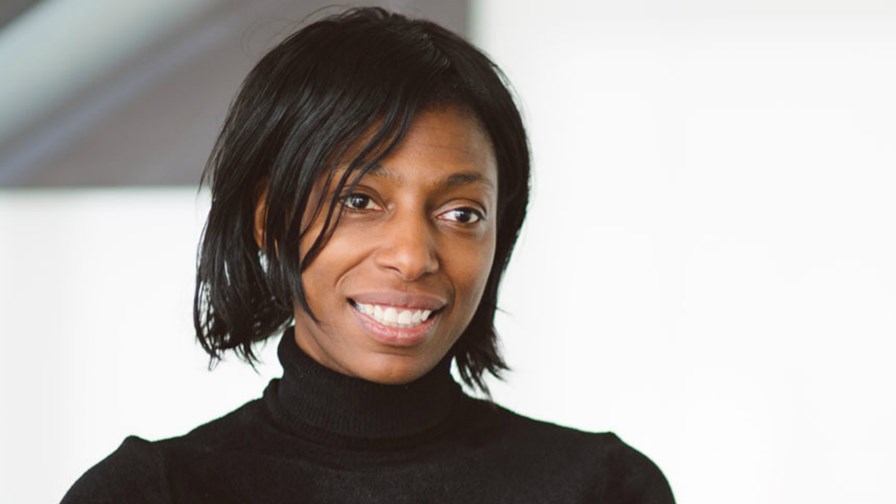 Things don't look for the the proposed takeover of Telefonica's O2 mobile network in the UK by Hutchison, owner of Three. If successful, the move would reduce the number of mobile network operators in the UK from four down to three, anathema to UK regulator Ofcom. Now Sharon White, Ofcom's Chief Executive, has penned an article that reaffirms Ofcom's stance and turns the tone of the merger's mood music down to funereal by stressing continuing adherence to network competition as a way of pushing down service prices for UK consumers and pointing out that similar '4 to 3' consolidations in Europe saw an almost immediate jump in retail prices.
"We are concerned that the smallest mobile network, Three, proposes to become the biggest by acquiring its rival O2. The combined firm would control more than four in ten mobile connections," writes White. And she's not impressed by the argument that consolidation at this stage is a necessary pre-condition for investment by giving operators higher profitability and wider scale.
"This (the UK) is not a broken market," she writes. "Last year, UK mobile firms generated £15bn of revenue. They have been investing billions to roll out 4G, while maintaining cash flow margins above 12 per cent. Competition, not consolidation, has driven investment."
Ofcom doesn't get to block big telecoms mergers - that task falls to the EU's Competition Commission - but it does advise and would expect that its recommendations are taken seriously.
In this case Sharon White is probably pushing at an open door. Her opposite number across the channel in Brussels, Margrethe Vestager, the EU Competition Commissioner, last year blocked a similar merger in Denmark by demanding competition remedies that the parties couldn't swallow. Having done that, it's unlikely that she would simply flag through the merger of O2 and Three in the UK.
Sharon also points out that when it comes to those infrastructure scale advantages that merging might bring, the UK's networks have arguably already bagged those benefits. "The four operators have combined their cables and masts into two networks – one used by Three and EE, the other by O2 and Vodafone," so the mooted merger would mean unpicking and restitching those arrangements - a potentially disruptive process.
So what remedies might Three have to offer to have the merger go through? It's unlikely that the old (and discredited, because they don't work to foster viable long term,mobile focused competitors) mandated MVNOs will be enough.
"Most phone contracts are still sold in shops, with independents taking a big share," White points out. "A combined Three/O2 would shift the balance of power between mobile networks and the independent retailers who help constrain the price of mobile handsets and bills."
But in the end, retail competition (through more MVNOs) is not the issue as the UK already has plenty of retail competition.
The issue is around underlying network competition which would see lowered wholesale pricing to give retailers greater ability to offer cheaper and/or innovative services.
That seems to leave only one option. That Three/O2, endower a new fourth operator by selling it spectrum. However, that doesn't appear to be a slam-dunk either. "Establishing a new mobile network might be one answer, but this would take time, and considerable investment," writes White.
So where does that leave the fraught negotiations around remedies. It sounds as though White is hinting that any remedy must involve the establishment of a new operator with both spectrum of its own and a substantial number of sites to get it started, plus an MVNO deal to enable access to capacity as it further builds out its network. That sounds very much like the deal that Xavier Niel got for Free Mobile from Orange in France. (see - Who's afraid of the big bad wolf? Probably Telefonica and Hutchison).
That is why Niel is [reportedly] coming in," says Antonios Drossos of consultancy Rewheel.
"I think there will have to be a sale of both high and low frequency spectrum. And in addition, the only way to get the merger through is probably to sell a network. Probably to Niel. Now Niel will not pay any price. In fact he might end up buying at substantially below market pricing," says Drossos. "After all, he can say 'if I don't buy, you don't get your merger'."
Email Newsletters
Stay up to date with the latest industry developments: sign up to receive TelecomTV's top news and videos plus exclusive subscriber-only content direct to your inbox – including our daily news briefing and weekly wrap.