Lift then separate? The UK's competitive operators have a new plan for Openreach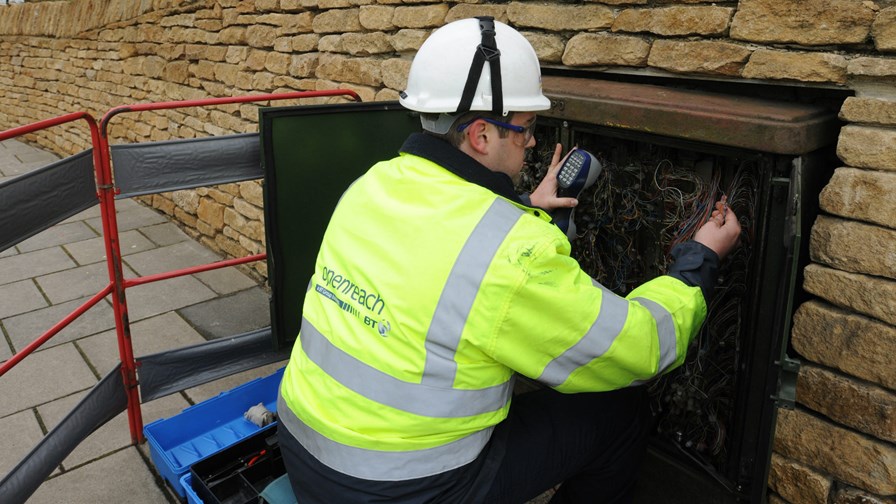 A UK 'industry coalition' comprising Sky, TalkTalk, Vodafone, the Independent Networks Cooperative Association (INCA) and the Federation of Communication Services (FCS) want to act as a 'ginger' group to prod BT's OpenReach access infrastructure arm, via Ofcom as the enforcer, to brush up on its business customer responsiveness. It's asking Ofcom to implement a '10 Point Plan for a Better Openreach' programme which it claims will deliver on Ofcom's stated vision for the proper stewardship of the organisation. The group says the proposals are nothing more than a sensible collection of 'best practices' drawn from other industry sectors such as energy and civil aviation.
The move comes in the wake of the recent Ofcom review which highlighted Openreach's poor performance on critical measures, like how often it misses installation targets (a thorn in the side for competitive operators who rely on the OpenReach near monopoly to provide physical infrastructure) but stopped short of separating Openreach from BT as many of its customers were asking.
Instead BT and Openreach were told to 'go away and do better.. Or else."
As this 'Telling off.. and we're watching you" approach has been heard and failed before it didn't butter many parsnips for the UK's many competitive and 'other' operators who feel their needs are constantly being overlooked, especially in the business market.
"All Ofcom worries about is the mass market broadband market," alleges Chris Pateman, CEO of the Federation of Communication Services (FCS) . "To a large extent we're (FCS's members) invisible in terms of brand image. We're just interested in delivering high quality comms to businesses in the UK, but that doesn't get the attention it deserves. Openreach tends to hide its complete failure to the business market behind the very much higher number of successful provisionings of single analogue lines to the consumer. The tiny but vital business market is completely bloody overlooked, and that failure can be hidden within their statistics."
In fact the two sets of users are not the same, he says.
"If you can't watch your soap opera on catch-up TV for 48 hours it doesn't actually destroy your life. If you've got 20 people waiting to make calls in a call centre for 48 hours, then that can destroy your business."
This is the sort of competitive operator complaint that has been a live issue in the UK for several years, but the industry coalition hopes that concerted and public action (rather than the usual behind the scenes undertakings) will bring about some real change.
"We believe that the best solution for the UK is the complete separation of the utility arm from the retail arm but we know that's unlikely to happen any time soon. We're also in the business of trying to get decent service for our members in the immediate term," says Pateman. "So we've decided to try and force some change by attempting to get a bit more control over corporate governance in Openreach."
The FCS and its allies have come up with a 10 point plan which it's presented to Ofcom in detail. In outline it involves:
First, reforming Openreach's governance so it can act independently
Giving Openreach clear purpose and accountability by:
1. Establishing Openreach as a legally separate company
2. Creating an independent Openreach Board
3. Creating an independent body to oversee the transition and act as an adjudicator
Giving Openreach the tools it needs to succeed
Creating a confident and ambitious Openreach that has the autonomy to plan for the future by:
4. Giving Openreach full control and ownership of its assets
5. Ensuring Openreach has its own standalone corporate identity and brand
6. Allowing Openreach to be financially independent and make its own investment decisions
Creating an Openreach that delivers for all
Making sure that Openreach serves the whole market fairly to improve choice, value and quality for its customers by:
7. Providing all Openreach services on the same basis, no matter the customer
8. Ensuring that Openreach consults with all of its customers about its future strategy and proposed investments
9. Introducing competition to Openreach by making BT Consumer's procurement truly contestable
10. Ensuring that Openreach does not inhibit investment by independent network operators.
Email Newsletters
Stay up to date with the latest industry developments: sign up to receive TelecomTV's top news and videos plus exclusive subscriber-only content direct to your inbox – including our daily news briefing and weekly wrap.