For Fox sake. Time Warner emasculates shareholder rights to help fend off Murdoch takeover bid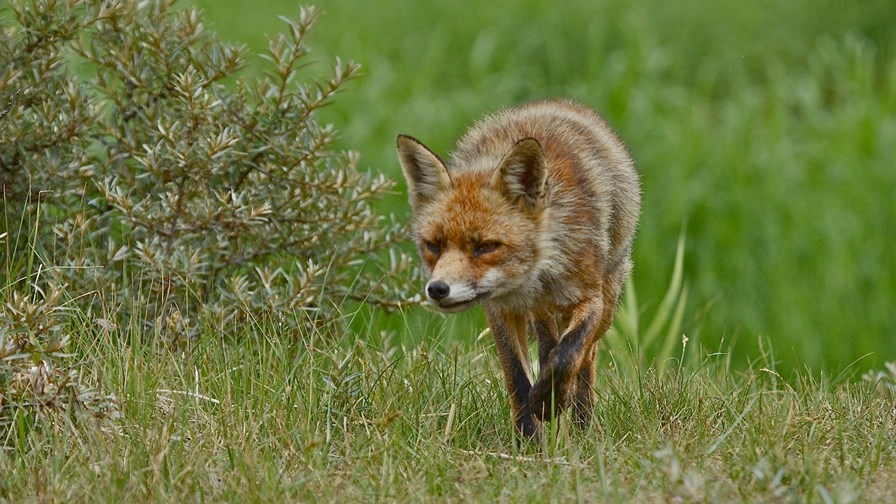 Time Warner executives have changed corporate governance "bylaws" to the detriment of shareholders but the benefit of themselves.
After rejecting an unsolicited US$73 billion takeover offer made last week by 21st Century Fox (owned by that most humble and penitent of media oligarchs, Rupert Murdoch) Time Warner's share price shot up in value in the expectation that the vulpine one would soon make a further and, this time, determinedly hostile bid for the company.
Some shareholders might well decide to sell their stocks if they consider such an offer to be high enough to meet their needs but the Time Warner management has set its face firmly against dealing with Mr. Murdoch and his cohorts and so has amended its "bylaws" to ensure that any aggressive acquisition attempt could be blocked even if many shareholders do actually want to sell out to the geriatric who used to be Australian.
Under the current corporate bylaws Time Warner shareholders owning 15 per cent of more of company stock can force the convening of a special board meeting. But now Time Warner's management has stymied relatively small shareholders from combining their relatively small interests together to pass the 15 per cent ownership threshold and thus be able to compel an extraordinary board meeting.
That's fine and dandy for the Time Warner bigwigs who are very keen to retain the lifestyle and rewards that they have grown accustomed to but it is bad news indeed for shareholders, the people who actually own Time Warner, who have reacted with anger and disbelief at the way their company is treating them.
Shareholders get short shrift
It seems that at Time Warner, as well as at 21st Century Fox, Adam Smith's "hidden hand of self-interest" once again shows that it isn't really hidden at all.
Many of Time Warner's middling shareholders are pension funds of state employees such as teachers and civil servants. They are not strong enough individually to change voting intentions but in combination could be a catalyst for change. They are particularly incensed by what they regard as the company's high-handed actions. Anne Simpson, of Calpers, a California pension scheme that owns holds 3.6 million Time Warner shares commented, "Good corporate governance should not be fair weather provision. It is not there for the convenience of management but for the protection of shareholders and it should not be the preserve of management to unilaterally remove those protections."
In a filing made to the US Securities and Exchange Commission, Time Warner writes that the changes to the bylaws are "effective immediately". There has been no debate or discussion with shareholders just the announcement of a fait accompli. Under the new bylaws shareholders who might want to sell out to an improved offer from 21st century Fox will not be able to bring about a radical shake-up of the existing Time Warner board of directors before its next AGM.
Time to trim the power of corporate executives?
Time Warner's spin doctors are saying that the bylaw changes are unfortunate but necessary and will be rescinded once the danger of a hostile takeover recedes. So, it's only temporary - but then so was Income Tax.
The fact of the matter is that the top management at Time Warner want to freedom and latitude to run the company as they see fit and to keep the Fox out of the luxuriously appointed executive hen house, (where all the big cocks hang out) without having to countenance or take cognisance of the legitimate interests and wishes of some shareholders.
A long drawn-out and bloody war of attrition between the two companies now seems likely whilst, throughout in the background, shareholder anger about the ways corporate control is being traduced in the US will continue to mount. There is much pressure for changes to be made around the power of executives in relation to corporate governance and the treatment of shareholders. This unedifying performance might just be enough to force through some new overarching federal laws that will clip the wings of arrogant high flyers.
It is to be hoped that with enough pressure the pendulum will be forced back to some kind of equilibrium between shareholders and directors of corporations whose job is to foster and protect shareholder interests but who often seem much more devoted to feathering their own nests at the expense of shareholders.
Meanwhile, here in the UK, it was recently reported that someone called in to an animal welfare charity to report that they had found a suitcase with six fox cubs inside. "Oh Dear", came the response, "are they moving?" "Well…" came the reply, "that might explain the suitcase".
Email Newsletters
Sign up to receive TelecomTV's top news and videos, plus exclusive subscriber-only content direct to your inbox.