European Parliament prepares for a fight over telco consolidation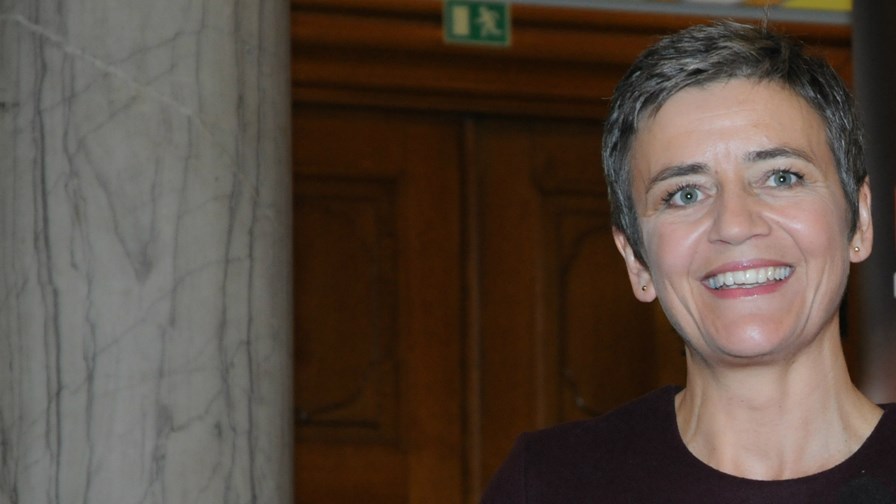 The European Parliament appears to be lining up behind competition commissioner Vestager to spike the move by the other half of the commission - represented by Andrus Ansip's 'Digital Single Market' and Günther Oettinger's, 'Digital Economy & Society' portfolio - to further European telco consolidation. A degree of tension between the competition commission and any of the other 'verticals', such as telecoms or air transport or whatever, is not unusual of course. Indeed if such a state were not to exist from time to time, somebody somewhere wouldn't be doing their job.
But given the amount of political capital (and very real citizens' tax capital) invested by the commission in furthering the position of Europe in mobile network technology on the road to 5G, this looks like turning into a real dogfight.
To her credit, Commissioner Vestager doesn't sound as if she's going to roll over. Bolstered in part by Vestager's apparent understanding of the dynamics here and her willingness to make her position known (see - New European competition commissioner, new approach to telecoms consolidation?) the European Parliament is also voicing its concern in fairly strong terms - some tough negotiating has clearly already started.
Last week Dutch MEP Marietje Schaake wrote to the Council of Ministers expressing concern at the U-turn on ending roaming charges it was advancing (and promptly got 126 MEP co-signatures) and now the Parliament is voting on the Annual Report on EU competition policy, which features a lot of telecom issues.
The parliament has voted to warn the commission that "in the next-generation broadband sector, the former monopolies have a staggering market share of over 80 %, recalling that effective competition is the best driver of efficient investment."
The resolution supported amendments tabled by MEP Tibor Szanyi and called on the European Commission to "enforce properly both ex post and ex ante competition rules in order to prevent excessive market concentration and abuse of dominance, underlining that competitive pressure is key to ensuring that consumers can benefit the most from high-quality services at affordable prices".
Says the resolution: "limiting competition is unlikely to lead to more broadband investment, even in remote areas, as full coverage of basic broadband services has been achieved in Europe through a regulatory framework ensuring access to dominant operators' networks."
The European Parliament also believes that "in order to maximise investments, telecoms policies should enable all players to make efficient investments by providing them with effective access to non-duplicable network assets and fit-for-purpose wholesale access products."
In other words, don't forget how important unbundling was, and is, to the development of broadband services - much more important, one is bound to say, than quasi-monopoly mobile broadband operators dangling increasingly expensive high speed services which hardly ever work at the advertised rate - 3, 4 or 5G.
The Parliament's stance was also welcomed by European competitive telco association, ECTA.
Email Newsletters
Stay up to date with the latest industry developments: sign up to receive TelecomTV's top news and videos plus exclusive subscriber-only content direct to your inbox – including our daily news briefing and weekly wrap.