10 US state attorneys general sue to block T-Mobile-Sprint merger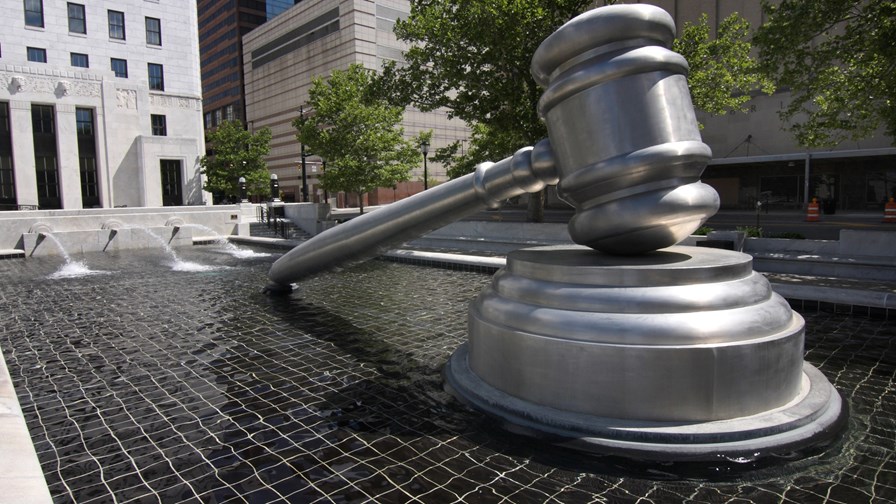 Suit argues deal will turn T-Mobile into an un-uncarrier
Sale of MVNO Boost won't prevent harm to competition either
Tie-up could hinge on what the big orange baby has to say
No fewer than nine US states, plus the District of Columbia, have sued to block the T-Mobile-Sprint merger, arguing that it will harm consumers, and eviscerating claims to the contrary.
With FCC chairman Ajit Pai in favour of the merger, and the Department of Justice yet to issue a decision, this week's lawsuit sends the strongest message yet that there is high-level opposition to the $26 billion tie-up.
In response, T-Mobile CEO John Legere linked to a union-bashing opinion piece in the Wall Street Journal (paywall) that repeated the well-worn argument that the merger is the only way to end the AT&T and Verizon duopoly and promote investment in 5G.
T-Mobile and Sprint have given themselves until 29 July to get their deal done. Now that they have been taken to court, the chances of meeting this deadline are pretty slim.
Picked apart
"The combined market share of Sprint and T-Mobile would result in an increase in market concentration that significantly exceeds the thresholds at which mergers are presumed to violate the antitrust laws. This increased market concentration will result in diminished competition, higher prices, and reduced quality and innovation," the attorneys general argued in their lawsuit.
One of the concessions offered by T-Mobile and Sprint is to divest the latter's prepaid business Boost.
However, the lawsuit argues that even if Boost were to become an MVNO – either on the New T-Mobile network or one of either AT&T and Verizon's – its host would still indirectly control the prices it could charge and the quality of its service. "Because Boost Mobile would not be able to compete on the basis of price or quality, it would not be a sufficient competitive constraint on the New T-Mobile."
Under Legere, T-Mobile has styled itself as the so-called 'Uncarrier', sticking it to AT&T and Verizon with eye-catching prices and value-added services. The strategy has worked, with the operator attracting millions of new customers and generating eye-watering profits.
The attorneys general argue T-Mobile's incentives to pursue this challenger strategy would diminish if it merged with Sprint.
Public pressure
Consumer advocacy groups are understandably elated about this development.
"Today's legal action is the right decision and will protect consumers across the US and promote competition in the wireless market, as well as the proliferation of competitive next-generation wireless networks," said Phillip Berenbroick, senior policy counsel at Public Knowledge.
Public Knowledge is involved with the 4Competition Coalition, a pressure group opposed to the T-Mobile-Sprint deal. The coalition also counts various rural broadband providers and associations, the Communication Workers of America (CWA) union, and Dish Network, among others, as members.
Funnily enough, Public Knowledge and its allies at the 4Competition Coalition don't buy claims from T-Mobile and Sprint that their merger will create thousands of jobs and stimulate huge network investment.
"After more than a year of review, the unsupported claims T-Mobile and Sprint have made regarding the benefits of their merger have collapsed under close scrutiny from antitrust enforcement officials and the public," Berenbroick said.
The shouty orange one
In normal times, 10 attorneys general heading to court might be enough to torpedo a mega-merger, but we are not really living in normal times, are we?
Ultimately, the T-Mobile-Sprint deal could hinge on the whims of President Trump. If he stands to benefit personally from it, or if it'll annoy or undermine his opponents, he'll probably try and find a way to help the deal get done.
The WSJ article shared by Legere noted that the plaintiffs are all Democrats, so there's definitely potential to turn this into another political bunfight.
Email Newsletters
Sign up to receive TelecomTV's top news and videos, plus exclusive subscriber-only content direct to your inbox.