South Korea sets out its Open RAN stall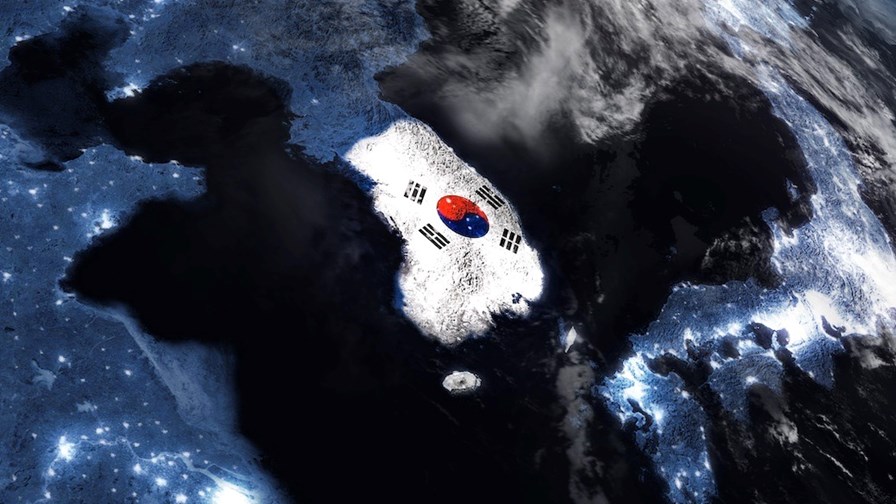 South Korean ministry has inaugurated the country's Open RAN Industry Alliance
The body has outlined its strategy and attracted 30 members
The country's telcos and vendors are involved
SK Telecom is the initial alliance leader, but its Open RAN goals are not immediate
South Korea is showing commitment to the somewhat beleaguered Open RAN cause with the inauguration of the Open RAN Industry Alliance (ORIA), a national body that was first announced in April but which now has members and a strategic plan to develop a domestic Open RAN ecosystem in the country.
The ORIA, which will collaborate with international Open RAN industry bodies such as the O-RAN Alliance, brings together the country's mobile operators, local and international vendors, research firms and academia to collaborate on Open RAN innovations and develop a "public-private ecosystem", noted South Korea's Ministry of Science and ICT in an announcement shared last week.
Earlier this year, the ministry announced it would make 1,310bn Korean won ($992m) available in loans and grants to companies and organisations in the digital sector, but it's unclear what level of funding is being awarded to the ORIA.
The alliance has 30 members, including the country's three main operators – SK Telecom, KT and LG Uplus – as well as vendors such as Samsung, LG, Nokia, Innowireless, HFR (a private 5G network Open RAN vendor that is one of the alliance co-chairs), FRTech, and Solid, plus Yonsei University, the Korea Institute for Intelligent Information Society Promotion, Korea Electronics and Telecommunications Research Institute, Korea Information and Communication Technology and more. SK Telecom, which has been dabbling with Open RAN for a few years already, will lead the alliance initially, though its Open RAN goals are anything but immediate (we'll come back to that later).
In the meantime, it seems South Korea doesn't want to miss the Open RAN boat and let Japan, the US and other nations be the only countries steering the global direction of the Open RAN sector, which is currently growing although slowly, and with concentrated investments in just a few markets (Japan, the US and Germany).
"Amid intensifying competition for international technological supremacy surrounding networks, Open RAN is attracting attention as a key element," noted minister Lee Jong-ho at the inauguration ceremony held in Pangyo. "We look forward to expanding high-tech cooperation such as international joint research in the future by actively promoting international cooperation related to open LAN technology and standards while creating an ecosystem of mutual cooperation and coexistence," he added.
The ministry hopes that the formation of the ORIA will help stimulate domestic Open RAN technology product development and help local companies commercialise, and export, their products, though it doesn't see this happening until later this decade.
Much of the ORIA's initial activity will centre around testing and validation at the test bed that has already been built by the National Information Society Agency (NIA) in Pangyo and which participated in the O-RAN Alliance Spring Plugfest. That test lab aims to become a qualified open testing and integration centre (OTIC) that can issue awards in the alliance's certification and badging programs: Currently there are 15 OTICs in operation, including five across Asia (two in China and one each in Japan, Singapore and Taiwan).
In addition, joint Open RAN research is already underway between the ORIA and major US universities (Columbia and NYU), while ORIA will pick up the ongoing research between the ministry and the UK's DSIT (Department for Science, Innovation and Technology) on power efficiency in Open RAN architectures – see UK government pumps £110m into 5G, 6G R&D
Don't hold your breath...
But this could all be something of a long game, and not an immediate boost, for the companies involved.
In a recent white paper, SK Telecom noted that it has been testing and trialling Open RAN technology for a number of years, and has in-building multi-vendor 5G deployments based on Open RAN specifications, but noted that the Open RAN market has not really taken off "due to somewhat late standardisation of the open fronthaul interface compared to the commercialization of 5G, performance and capacity limitations of virtualized DUs [distributed units], and manufacturers' passive Open RAN policies." A sobering assessment for the sector!
SK Telecom did, though, note that the performance gap between virtualised and traditional DUs is narrowing, that specification advances are enabling new use cases and broader network operator activity, and that it continues to explore the potential of various deployment options, including more in-building networks and the use of RAN intelligent controller (RIC) platforms.
However, the influential operator also noted that "it is expected that Open RAN will be introduced from the very early stages of commercialization in 6G," so not for at least six or seven years, according to the operator's next-generation network timetable – see SK Telecom highlights three 'megatrends' for the 6G era.
It added: "SK Telecom considers Open RAN to be a key structure that should be ready from the preliminary stages of 6G adoption for expanding the telecommunications equipment market ecosystem, building flexible networks, enabling IT-based intelligence and cloudification, and reducing TCO [total cost of ownership]. To accomplish this, it is important to reflect in standard specifications for crucial interfaces, including fronthaul, from the initial stage of 6G commercialization through cooperation between mobile operators and manufacturers. On top of that, it is also important to introduce a concrete verification process that minimises performance loss and development time deriving from interoperability issues between equipment from different manufacturers. In addition, mature virtualization technology and corresponding hardware development are required to ensure that Open RAN BSs [base stations] are equivalent to or better than existing BSs in terms of cell capacity, power consumption, as well as TCO. Furthermore, various forms of support for activating the Open RAN ecosystem are needed to lead the 6G Open RAN era… Based on our Open RAN experience in 5G, we plan to continue our collaborative research activities with various players in the ecosystem so that Open RAN can be supported from the early stages of 6G."
- Ray Le Maistre, Editorial Director, TelecomTV
Email Newsletters
Sign up to receive TelecomTV's top news and videos, plus exclusive subscriber-only content direct to your inbox.