Pikeo project helps Orange make cloud-native strides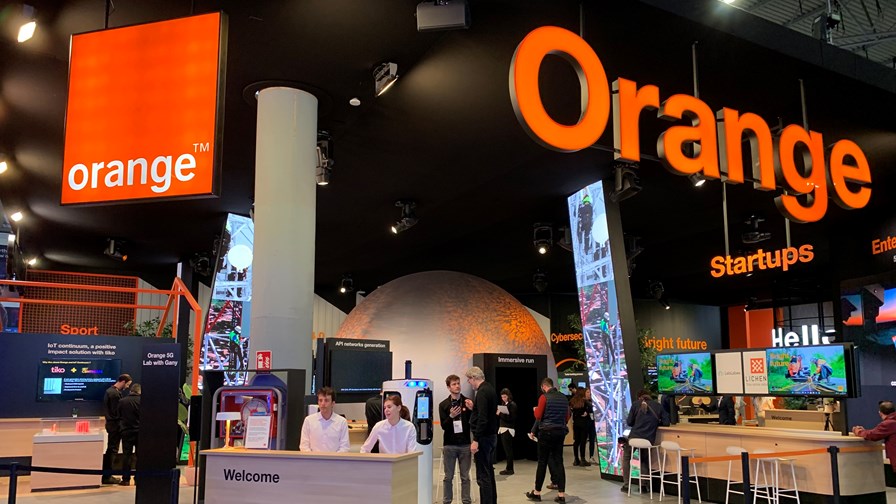 Pikeo is Orange's experimental network
It was set up in 2021 and has since expanded
Operator says it has helped enormously in its next-gen network developments
Automation gains have boosted multi-cloud private wireless network models
BARCELONA – #MWC23 – Orange has used the platform of the giant show here in Barcelona to provide an update on its Pikeo experimental network, which was set up in 2021 to help the company better understand how a cloud-oriented, open API-based, automated, disaggregated, multi-vendor 5G standalone (SA) network might operate and be best deployed.
And according to Orange, the Pikeo work has helped it to reach a "major milestone on its journey towards software and data-based, fully-automated networks."
In practical terms, it says the network models developed on Pikeo allow it to run private 5G networks on multi-cloud platforms:
Either an on-premises Orange Telco Cloud infrastructure, run by the operator, and leveraging the SUSE/Rancher open-source Kubernetes distribution. This implementation was instrumental to Orange's contribution to the first beta release of Sylva, the Linux Foundation's telco cloud solution – see Euro telco and vendor giants to develop regional telco cloud stack.
Or on Amazon Web Services (AWS), or using a hybrid architecture with AWS. Here, the core network is deployed in an AWS Region completely or with an optional local AWS Outpost close to customer locations for user traffic control, an option that allows enterprise customers to benefit from low latency or security and local requirements.
These options, coupled with the technology combinations, will "transform its activities, shaping how it builds, deploys, and operates its future networks. Automation, disaggregation, cloud, data/AI will all play a key role" in delivering networks that will operate much faster – for example, deployment will be 300 times faster than currently possible, detection of anomalies 100 times faster, and security updates will be immediate.
Specifically, Orange said a 5G network (both core and RAN) can be automatically redeployed in less than one hour, rather than the days or weeks it can take with a legacy network, thanks to the implementation of a development, security, and operations (DevSecOps) pipeline.
"The successful implementation and operation of this greenfield network for more than one year has provided Orange with invaluable experience and knowledge on the automation of cloud-native 5G SA networks," Orange noted in its official announcement.
The Pikeo trials, which have been running in two locations, and made the network available to the telco's own staff, have also helped it to understand multi-vendor integration best practices, as Pikeo comprises technology from companies including Dell Technologies, Casa Systems, Hewlett Packard Enterprise, Amdocs, Mavenir, Arista, Xiaomi and, of course, AWS.
"Orange has worked with Amazon Web Services (AWS) to demonstrate the feasibility to run network functions over a public cloud," the telco noted. "This marks a key point in the maturity of how Orange and hyperscalers can work together to deliver compelling solutions to enterprise customers, insisting on two key elements: A Zero Trust security model using Orange identities and Amazon IAM (Identity and Access Management); optimising energy efficiency with an on-demand use of AWS resources cloud infrastructure. The trial is extended in 2023 to further investigate the potential of automation through AI, as well as to evaluate vertical use cases," the operator added.
It has also enabled Orange to track the "growing maturity" of Open RAN systems, which are set to play a role in the telco's future networks and are already being deployed in Romania in a joint effort with Vodafone – see Orange, Vodafone hook up for rural Open RAN rollouts.
Michaël Trabbia, chief technology and innovation officer at Orange, discussed the Pikeo trials and Orange's Open RAN plans in an interview at MWC23 in Barcelona, which will be available to view in the coming days.
The next step is for a Pikeo trial to be initiated in Spain.
- Ray Le Maistre, Editorial Director, TelecomTV
Email Newsletters
Sign up to receive TelecomTV's top news and videos, plus exclusive subscriber-only content direct to your inbox.