Cisco to acquire Working Group Two for $150m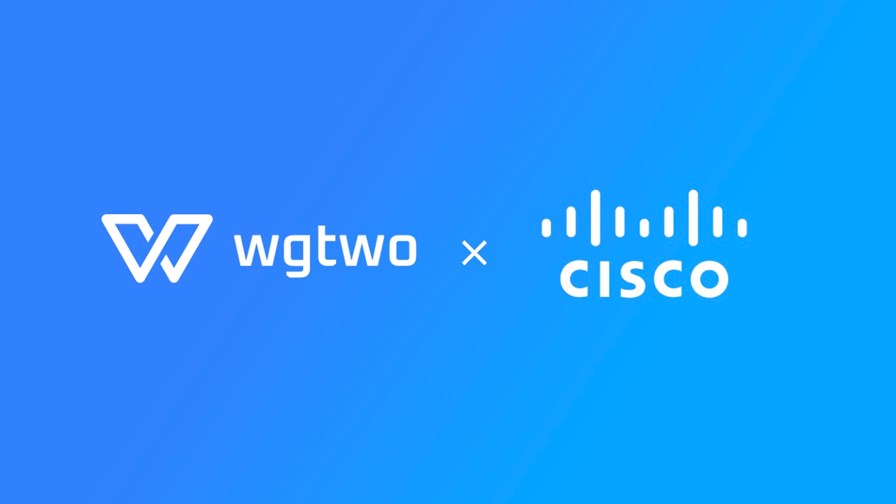 Cisco has been on an acquisition spree this year
It now intends to acquire Telenor's stake in Working Group Two (WG2)
The end goal is to help telcos simplify core operations and monetise 5G investments
Cisco unveiled intent to acquire Working Group Two (WG2) for $150m, as the company believes this will enable it to help operators simplify the mobile network architecture and unlock 5G monetisation opportunities.
Currently run as a joint venture between Cisco and Telenor after the Norwegian telco group spun it out in 2017, WG2 is set to be fully owned by Cisco after it completes the transaction of buying Telenor's 44.6% stake in the entity.
WG2 is focused on offering a cloud-based core network platform to mobile operators, which pledges to increase product innovation and reduce time to market.
Masum Mir, SVP and GM for Cisco Networking's Provider Mobility business, described WG2 as "a natural fit" for Cisco's Mobility Services Platform for its shared approach to simplify the mobile network architecture to deliver "a radically innovative mobile service".
"WG2 and Cisco have a unique synergy. We share a common ambition to deliver a global, programmable mobile core as a service, and are remarkably aligned to this shared vision. The goal? To enable our communication service provider customers to cover ground faster, as we work together to monetise their 5G investments", Mir wrote in a blog announcing the move.
He further explained that WG2 is "fully API consumable and highly programmable", which comes in handy for telcos that seek simplicity, innovation and efficiency.
The acquisition, which is expected to finalise in the first quarter of Cisco's fiscal year 2024 (its fiscal Q1 is until end-September), will also drive the company's efforts to deliver "the most advanced mobile IoT use-cases at scale", Mir added.
In a separate statement, Telenor touted the progress of what started as its own development project in 2013, with WG2's team growing from around 5 to more than 90 employees.
Dan Ouchterlony, EVP and head of Telenor's company that manages its portfolio of adjacent business and companies, Telenor Amp, described WG2 as "a Norwegian technology success story that we are proud of being part of".
"Cisco is an excellent future home for Working Group Two with a shared vision for how the industry should evolve. This transaction represents another milestone on our strategy of realising value in the Telenor Amp portfolio", he added.
In another blog, WG2 CEO, Erlend Prestgard, and CTO Werner Eriksen noted that the entity's addition to Cisco's portfolio as "one of the world's leading communications technology companies" will help it reach "scalability and credibility to the mission we've been on for the better part of a decade".
According to Network World, this is the fifth takeover Cisco is announcing since June and the ninth in 2023. Some of its recent purchases include its network performance monitoring partner Accedian and broadband network monitoring company SamKnows.
Watch out for an exclusive interview with WG2 CEO, Erlend Prestgard, as part of TelecomTV's Cloud Native Telco summit next month.
- Yanitsa Boyadzhieva, Deputy Editor, TelecomTV