What's up with… Veon, Cisco and Accedian, Proximus and Nokia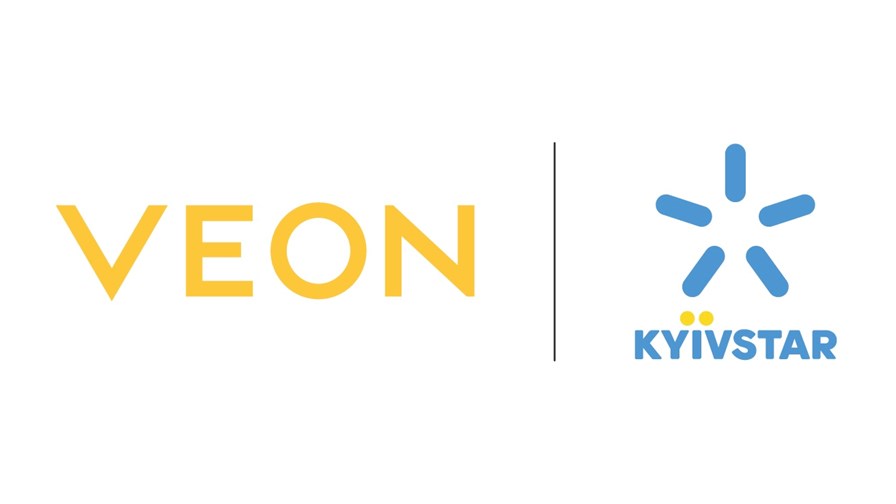 Veon is pumping $600m into its mobile networks in Ukraine
Cisco is buying network monitoring specialist Accedian
Proximus boasts a successful quantum encryption key trial
In today's industry news roundup: Veon shows its commitment to Kyivstar with a three-year, $600m investment plan; Cisco is buying existing network performance monitoring partner Accedian; Belgium's national operator has completed a quantum encryption trial across part of its optical transport network; and much more!
​Veon has unveiled a significant commitment to enhance connectivity access in Ukraine, pledging a $600m investment through its subsidiary Kyivstar over the next three years. The funding will go towards infrastructure projects, "ensuring essential connectivity and 4G services throughout the country", development of "superior" digital services available to all Ukrainians and projects to support the local community. Its network expansion plans initially include a goal to deliver "LTE everywhere" (it aims to cover 98% of the population in Ukraine with 4G in the span of three years) and deploy fibre, before moving to a "5G-focused reconstruction". Veon's plans also include further development of digital solutions it has already been providing to people in Ukraine, including services to deliver important information, mobile education and a digital healthcare solution – see Veon's Kyivstar to offer digital health service to all Ukrainians. The company has also launched a campaign called "Invest in Ukraine, Now!" which calls for international and national stakeholders to examine investments in Ukraine to speed up its reconstruction. "At a time when many others are refraining from making future plans, we proudly commit to 'building back better' in partnership with public sector counterparts and other national and international stakeholders. We would like to invite other companies to invest with the same enthusiasm to contribute today to the future Ukraine," commented Oleksandr Komarov, CEO of Kyivstar. The Ukrainian unit of Veon currently has 24.3 million mobile and 1.1 million fixed-line customers, and it serves 2.5 million mobile customers in roaming. Find out more.
Cisco is to acquire existing network performance monitoring partner Accedian, which boasts 75 of the top 100 telcos as customers, for an undisclosed sum. Cisco and Accedian have collaborated for the past two years through the Cisco SolutionsPlus programme to "deliver a joint automation and assurance solution for service provider customers," noted Kevin Wollenweber, senior vice president and general manager of the Cisco Networking – Data Center and Provider Connectivity unit, in this blog. "Accedian greatly strengthens Cisco's approach to assurance, helping to enable agility, efficiency, and the scale that service providers need to drive success. Accedian's service assurance portfolio of microsecond-level sensors and the powerful Skylight Analytics platform, coupled with Cisco's robust portfolio, will enable Cisco to bring transformational solutions to our service provider customers. With Accedian's sophisticated network performance and user experience monitoring capabilities for CSP customers, Cisco has a unique opportunity to link that data into Cisco ThousandEyes' cloud for end-to-end network assurance," added Wollenweber. Accedian CEO Dion Joannou noted: "Accedian was born in the heart of the world's largest and most complex networks. When we were acquired by Bridge Growth Partners, a leading technology investment firm, in 2017 we transformed the company, accelerated its growth, and evolved to a SaaS [software-as-a-service]-first service assurance platform. Microseconds matter to customers and customer experience, and precise, granular performance visibility is a foundational requirement for closed-loop automation, agile telco cloud environments, and latency-sensitive 5G services. We look forward to bringing our critical capabilities to a wider set of solutions within Cisco's Networking portfolio and taking the next step in the partnership we have built with Cisco and our joint customers over the last years."
Nokia has teamed up with Belgium's national operator, Proximus, and a couple of specialist technology partners, ID Quantique and evolutionQ, to complete "Europe's first live hybrid quantum encryption key trial". Proximus established a "quantum-safe optical network connection using quantum key distribution (QKD) to successfully encrypt and transmit data between two datacentres located in Brussels and Mechelen, Belgium," noted Nokia. "The live demonstration represents a significant milestone in the development of quantum key technologies and highlights the future of network security in the era of quantum computing," the vendor added. Geert Standaert, CTO at Proximus, said: "Network security is not just a vital business priority; it's the bedrock upon which our digital operations thrive. In an increasingly interconnected world, where data breaches and cyber threats loom large, protecting our networks is paramount. To prepare for Q-day [the eventual day when quantum computers are capable of performing sophisticated computations that can break asymmetric, mathematical-based encryption schemes], we need to take the proactive steps to safeguard our critical systems from quantum threats and this live trial is the first step. Working with Nokia and its partners, we're confident that we'll be able to continue to safeguard our critical systems and successfully navigate the ever-evolving threat landscape in the quantum computing world." For further details see this press release.
AI alert number 327 for the year… Nokia has also made a number of key radio access network technology announcements today, including the launch of MantaRay, the vendor's "intelligent network management and optimisation solutions portfolio, including MantaRay Energy, which combines Nokia's capabilities to optimise the energy consumption in mobile networks with artificial intelligence." For further details see this press release.
Uptake of fixed wireless access (FWA) seems to be picking up. According to the latest Mobility Report by Ericsson, FWA was among the most common 5G services for consumers by the end of 2022. The technology keeps "growing solidly", the vendor claimed, judging by the number of operators offering it and the proportion of those providing it over 5G, as well as the amount of traffic served, driven by the rise in number of connections and traffic volume per user. According to the report, there were 100 million FWA connections globally at the end of 2022, and they are set to hit 300 million by the end of 2028 (accounting for 17% of all fixed broadband connections by that time). Of those 300 million connections, almost 80% are expected to be over 5G, as per Ericsson's estimations. Highlighting a global "FWA momentum", Ericsson stated that more than 100 service providers (40% of all FWA providers) were offering the technology over 5G by the end of 2022. FWA is most commonly offered in North America, Europe, the Middle East and Africa – in each of these regions, more than 80% of mobile operators now offer FWA, Ericsson found. Additionally, around 70% of FWA service providers in North America and western Europe are offering the technology over 5G. "FWA, providing high-speed internet to homes and small businesses, has become the primary technology fueling fixed broadband growth in North America", the report suggested. Its outlook for 2023 is "positive" as the company expects 5G FWA, as well as enterprise solutions, to be seen as "the new business growth areas" for telcos.
Vodafone Group has hired Morgan Stanley to evaluate options for its Spanish operation, according to Reuters (citing Spanish newspaper Expansion). In the most recent financial year, Vodafone Spain accounted for about 9% of group sales, reporting service revenues of €3.5bn, down by 5.4%. Vodafone Group's new CEO, Margherita Della Valle, noted last month (as she announced major job cuts) that she intended to simplify the operator's business in Spain and put it under a strategic review – see Vodafone CEO axes 11,000 jobs, says performance is "not good enough".
Orange Business, Orange Cyberdefense and Palo Alto Networks have collaborated on a managed secure access service edge (SASE) solution designed for enterprises. The "fully managed" SASE offering pledges to address customers' networking and security requirements by providing "a secure foundation for agile, cloud-enabled organisations". "With more and more enterprises moving their operations to the cloud and taking a digital-first approach, our customers must adopt zero-trust security. Converging networks and security in an agile, simple, and cost-effective way is what our customers demand," commented Orange Business CEO Aliette Mousnier-Lompré, adding that the new SASE solution can deliver "a positive impact for our global customers." The solution's announcement seems timely: Earlier this month, Orange Cyberdefense issued a report warning of unexpected shifts as cyberattacks were increasingly targeting new territories and industries.
- The staff, TelecomTV