Will throwing a Red Hat into a Big Blue ring mean a purple patch for both companies?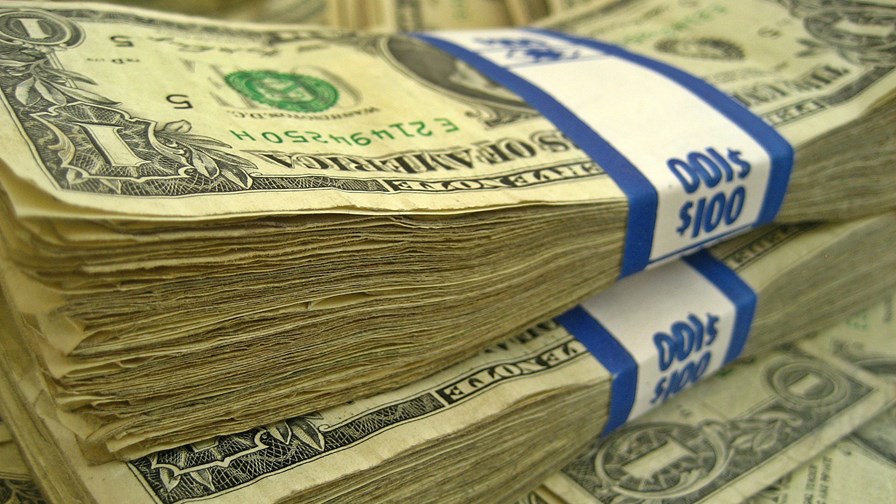 Big bucks buyout to propel IBM into the heart of the hybrid cloud
Needs to get into the massive open source enterprise software space
Promise is that Red Hat will remain independent to do its own thing
But how can it? Red Hat already services IBM's biggest competitors
The global comms industry and those who analyse and report upon it have grown more or less inured to hearing yet another announcement about yet another gigantic merger, acquisition or "strategic partnership" (which a year-or-so down the line turns out to be an acquisition that was initially disguised as a marriage of equals). Consolidation exercises and the inflated prices being paid when one comms company buys another are now so commonplace that, more often than not, the news of the latest spending splurge is greeted by the media with "Oh, another one. Big deal. Ho-hum".
Well, the recent news (made public on October 28) that IBM is spending US $34 BILLION to acquire the open source enterprise software company Red Hat certainly wasn't another ho-hum moment because it really is a big deal; not only in financial terms but also as an indicator of what is happening in the cloud industry in general and the hybrid cloud sector in particular. Indeed the acquisition is not so much a straw in the wind as the world's biggest haystack being thrown into the air and blasted across the global comms landscape by an enterprise-generated hurricane.
Enterprises, big and small, seeking to future-proof their businesses whilst sweating the expensive legacy IT assets they they already have in situ, increasingly see the way forward to be the hybrid cloud model because it marries the continued use of on-site data centre, computing and comms equipment and systems with easy access to the public cloud.
Enterprises have spent a long and costly time installing their IT infrastructure and tailoring it to their own particular circumstances and needs and they are not going to throw it all out and spend more money replacing it with new equipment - not least because the uninterrupted and continued use of many apps and workloads is vital to the very existence of the entire enterprise. However, other aspects and sections of their IT requirements can be moved over to the public cloud with relative speed and ease and also comparatively cheaply, and that's what enterprises want to do.
They also want open source solutions to avoid the possibility of being locked-in to yet another generation of de facto proprietary standards imposed by vendors. Network transformation, SDN, NFV and cloudification is supposed to do away with lock-in and enterprises are determined that is what will happen.
Hitherto the SME sector has been underserved by traditional telcos that have focused almost exclusively on the world's major enterprises while all but disregarding the many millions of of small- to medium-sized businesses around the world. But now the comms requirements and across this huge yet barely-tapped market are developing very quickly and SMEs want to source sophisticated telecoms and IT solutions from a single service provider. And therein lies the root cause of the IBM/Red Hat deal.
Hard commercial reality v wishful thinking. Guess which one will prevail?
IBM intends to move with the times, and will have to if it is to remain a globally relevant player in a greatly changed game. The old, traditional, safe market for on-site IT solutions for enterprises is on the wane while hybrid cloud, multiple-cloud and IaaS (Infrastructure-as-a-Service) offerings are waxing nicely as open source takes centre stage. IBM had to respond, so it bought Red Hat.
In theory it all looks very promising but the history of mergers and acquisition in the telecoms and IT industries is littered with missed opportunities and failures caused by an acquiring company imposing so much bureaucracy, process and dead-handed control on the company it purchased that it stifles innovation and eventually constipates the goose that lays the golden eggs. All too often the end result is a merged company that is so much less than the sum of the parts it was intended to be.
That's why it is particularly interesting that in an analyst call on the day the acquisition was announced, Paul Cormier, the EVP of Products and Technologies at Red Hat, felt it necessary to say, and say again, that although it will become a part of IBM, Red Hat's technology roadmap, its culture and workings will carry on as though nothing had happened. He said, "After we close, it will be business as usual." However, evidence from history shows us that it almost certainly won't be.
For its part, IBM has also said that Red Hat will retain it's independence and will operate as an autonomous standalone entity when it is folded into Big Blue's hybrid cloud business division. And, adduced as evidence to prove this good intent, IBM says Red Hat will keep it's own branding and will have its own offices. Whether that will reassure customers, employees, shareholders, regulators, analysts and Wall Street remains to be seen, but why would IBM pay $34 billion to buy a company and then give it completely free-rein to carry on exactly as it did before?
The answer is that, sooner or later, it won't. The acquisition, if it receives the requisite regulatory approvals, will not close before September next year at the earliest and during that period the hybrid cloud market and players will continue to plough their own furrows leaving IBM further behind in the race. Sooner or later Big Blue will have to sprint hard it is to catch up, and the idea that it will simply permit Red Hat to continue to maintain its well-established and highly effective IaaS partnerships with the likes of Amazon Web Services, Google, Microsoft looks like being a combination of PR spin by one side of the deal and wishful thinking on the part of the other.
The above three giant companies (and more) are in direct and cut-throat competition with IBM and Red Hat technology, via its OpenSoft product, is integral to Kubernetes container management solutions that are heavily focused on enterprise customers and form part of enterprise's microservices, hybrid cloud and cloud native strategies. Paul Cornier says, "We are going to continue to prioritise what we do for our partners on a business case basis, and do the right thing for our clients".
Now given that IBM calculates that the great majority of enterprises are no more than a fifth of the way along their journey into the cloud, it will, of course, use its acquisition of Red Hat to compete in the 80 per cent of the market still waiting to be exploited and will do whatever it regards as necessary to ensure that strategy works, and if that means bringing an 'independent' Red Hat to heel, that's what will happen. After all, Red Hat will belong to IBM, so as the peculiar US maxim has it , "it's a bucket of frogs to a bottle of sody pop" that Red Hat in a year or so won't be as independent as it seems to believe it will be. Like the man in the movie said as he deep-sixed his rival, "This ain't personal, it's business."
Email Newsletters
Sign up to receive TelecomTV's top news and videos, plus exclusive subscriber-only content direct to your inbox.