Metaswitch and Dell EMC offer composable Network Protocols for White Box switches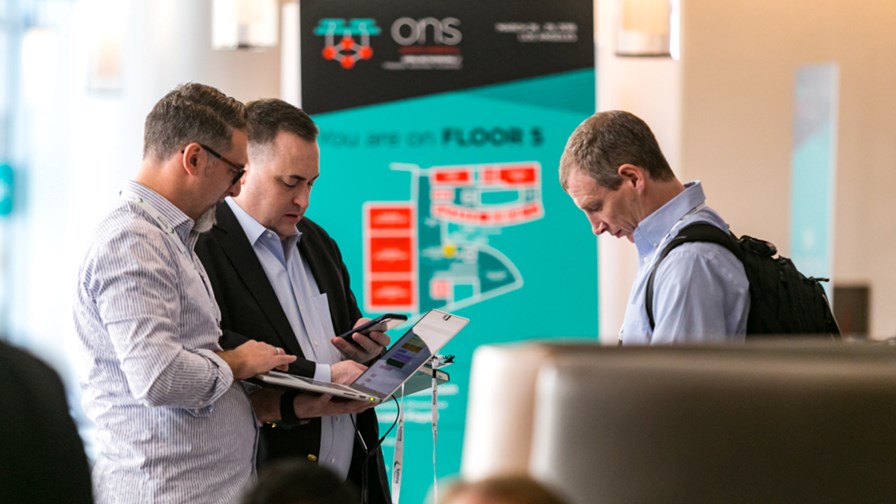 Aim to accelerate adoption of disaggregated networking
Offers lower costs, increased choice and greater reliability
Dell EMC to resell Metaswitch CNP solution
Will integrate with EMC OS10 Open Edition
To coincide with the ONS open networking event in Los Angeles last week, Metaswitch announced its new portfolio of "composable" network protocols (CNP) that enables networking engineers to create disaggregated white box routing platforms with fully-decoupled control plane components and open management interfaces. It will be collaborating with Dell EMC, who will combine Metaswitch's CNP IP routing and MPLS networking stacks with its own OS10 Open Edition on ONIE-enabled platforms. Metaswitch says its carrier-class solutions are clearly distinguished from pure open source alternatives.
"While the trend towards the separation of networking functions is mostly tied to open-source efforts, these solutions require significant time for integration or testing, potentially missing delivery expectations," said Chris DePuy, founder and technology analyst at 650 Group. "By opening up network protocol stacks to a wide range of customers, the company can enable the white box switch market to deploy cutting-edge routing and switching systems quickly and simply."
"Metaswitch has a thirty year heritage in protocols and protocol stacks," says Simon Dredge, Director of Technical Marketing at Metaswitch. "Recently we've made a good business out of selling our protocol stack source code to OEMs and then supporting their engineers to tightly integrate it into their products. What we've announced today basically replaces that model."
Simon explained that the monolithic NOS software often sitting in the white box tends to generate lots of problems around software updates and patching. "For instance, the network operating system will often still include whatever protocol stacks the vendor chooses to include. There can be dozens of them, most of them never used, but because they're monolithic in nature they can present a real security problem."
But now the market is much more aware of the advantages of disaggregating the software.
"In the last nine to 12 months many players have been looking at the 'completely software disaggregated' model, as deployed by the web-scale Googles, Amazons and so on, and saying to themselves, 'We'll have some of that. It's similar to what we're doing on the NFV side of things'."
Metaswitch explains that composable networking is the development of network solutions from completely disaggregated software components, for deployments ranging from Layer 2 intra-data centre applications to fully featured Layer 3 fabrics, VPN interconnect and carrier-grade MPLS infrastructures. Its routing and control plane protocols install and operate as binary applications on top of any open network operating system.
"Metaswitch has a very strong track record in the development and deployment of hardened protocol stacks for the most demanding applications and OEMs," said Martin Lund, CEO of Metaswitch, "and we look forward to working with an expanded range of customers to help them realize the future of composable networking."
OpenSwitch integration
The adoption of microservices methodologies across both development and deployment life cycles enables routing, control, management, database and abstraction-layer modules to be written, patched and upgraded independently of the full software stack. This level of modularity simplifies the coding process and reduces software costs by allowing operators to pay only for the components they need. It also lowers operational expenditures by enabling infrastructure automation. This guarantees that every data plane element, including protocol stack, hardware system and management option, is perfectly-aligned with its application.
For its primary route to market, Metaswitch has partnered with Dell EMC. One of the network operating systems that its CNP can run on is The Linux Foundation's OpenSwitch project, which is largely built around EMC's OS10 Open Edition.
"The combination of Metaswitch CNP and Dell EMC OS10 Open Edition significantly raises the viability of software disaggregation in production deployments," said Drew Schulke, VP of networking at Dell EMC. "With this comprehensive portfolio of hardened network protocol stacks, we'll work closely on addressing the complexities of data centre interconnect and wide-area IP/MPLS routing at scale."
"This combined solution introduces new capabilities and flexible purchasing options when moving to a fully-disaggregated architecture," said Shriraj Gaglani, EVP of business and corporate development for Metaswitch. Look out for a video interview with Shriraj on TelecomTV next week.
Email Newsletters
Sign up to receive TelecomTV's top news and videos, plus exclusive subscriber-only content direct to your inbox.