Investors see the light as Lumina Networks raises US$10 million in Series A funding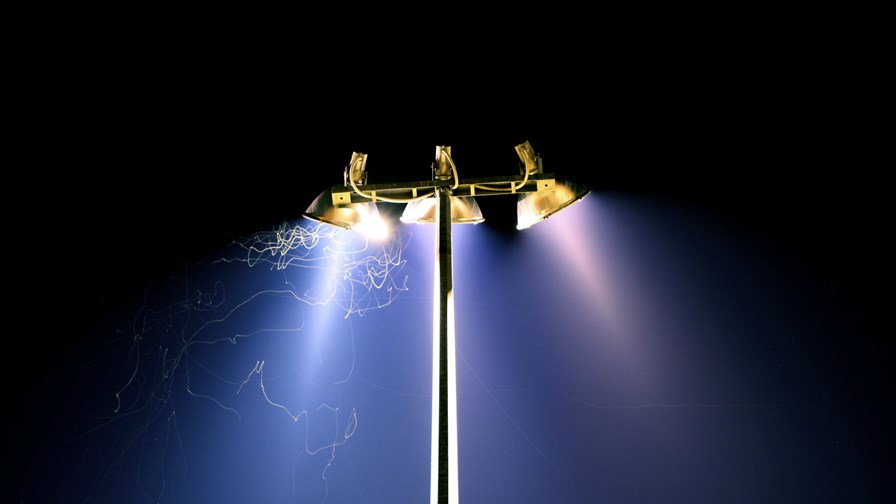 Start-up gets the cash it needs to fund product development and geographic expansion
Two biggest network operators in the US are major investors
Funding shows faith in young company and in the future of Open source and OpenDaylight
Off to a flying start on strong take-up of core SDN Controller product
It's fascinating to observe and report on the emergence of a fast-growing Silicon Valley startup as it negotiates speed bumps and chicanes (and fast straight stretches too) on the way to market success. Today the open source networking company Lumina Networks has passed a significant milestone on that road as it announced that it's successfully closed its $10 million Series A financing.
That Lumina Networks looks set to grow to be a major market force is evidenced by the fact that Verizon Ventures, AT&T and Rahi Systems (the data centre solutions company based in Fremont, California) are major Series A investors. Andrew Coward, founder and CEO of Lumina Networks, says the investment money will be used to fund both new products and geographical expansion, initially in Europe and Japan.
Andrew Coward told TelecomTV, "This investment by Verizon, AT&T and Rahi demonstrates the strategic importance of open source networking to the automation and digitisation of networks. We understand the value of our mission - to take open source networking out of the labs of our customers and into production deployment. This funding will enable us to reach a wider customer base and realise the industry vision of easily deployable open source software-defined networking (SDN)."
Lumina Networks, which was spun out of Brocade in August of last year, has got off to a flying start as an independent company. As part of the spin-off deal, when it was formed Lumina took with it Brocade's SDN controller. In the nine months since then Lumina has refined it and there has been strong take-up by network operators and CSPs. Indeed, product revenues are now more than double what they were in pre-spin-off days - and they are continuing to grow. Andrew Coward again:" Lumina started life with a revenue stream and some existing large customers. We haven't had to create a market."
The Lumina SDN Controller is powered by OpenDaylight and Lumina Networks is highly committed to open source networking, not least because of its increasing strategic importance in the automation and digitisation of telco and CSP networks. The company believes that the route to the future is open software networks where service providers are in control of their development. It sees Lumina as a catalyst bringing open software networking out of laboratory test environments and into the live network. To this end it develops open source platforms and provides NetDev Services jointly to deliver production systems and to transfer know-how in Agile Software Development methods.
Watch TelecomTVs exclusive interview with Andrew Coward, CEO & Founder, Lumina Networks
Biggest US network operators signal their faith in open source and OpenDaylight
It is significant that Verizon Ventures has decided to invest in Lumina. Verizon Ventures is the corporate venture capital arm of Verizon Communications, the second-largest telco in the US. It has just ploughed $8 million into the start-up and in so doing has evidenced its faith in Lumina, and its commitment to open source and OpenDaylight.
Alexander Khalin, director at Verizon Ventures commented, "SDN has emerged as a key architectural model in delivering the promised goals of next generation wireless networks such as 5G by enabling high speeds and low latency at lower cost points. Open source is instrumental to Verizon's digital transformation, and the team at Lumina Networks has built world-class, carrier grade products and solutions in this space and truly understands how to effectively work with network operators on their transformational journey."
Meanwhile, AT&T, the biggest telco in America, has also invested in Lumina. Chris Rice, senior vice president at AT&T Labs said, "SDN is at the heart of our network transformation and we've committed to virtualizing and software-controlling seventy five per cent of our core network functions by 2020. Lumina's leadership and work in OpenDaylight is important for creating a scalable software-defined network. Their open source business model is what our industry is moving to. Much of our future network will be powered by open source software, such as our white box initiative, and we're excited to help drive innovation and collaboration in this space."
Tarun Raisoni, CEO of Rahi Systems added, "Lumina presents a hardware agnostic approach of bringing virtualisation and control semantics to the network… together with expertise with a software defined approach for complex service provider and enterprise networks."
These are remarkable endorsements for a start-up that has been in existence for less than a year and augurs well for Lumina's future. Series A funding comes when a company has achieved a track record in its business sector and Lumina had managed that in just nine months. Series A funding is commonly used to optimise products, pay for further product development and expansion into wider geographic markets.
That's where Lumina is now. If all goes well, and there's no reason why they shouldn't, B and C funding rounds could well follow in due course. B round investment takes businesses up to the next level beyond the start-up and development stage and often focuses on business development and funding the employment of new staff to grow the business further and faster. In Series C the emphasis is on providing sufficient money to enable a business to grow even more quickly, often via mergers and acquisitions.
That's in the far future as far as Lumina is concerned and Andrew Coward and his team will be fully focused on the present - using the investment they have just received to push through product development and geographic expansion plans. Lumina has come a long way in a very short time, and full marks to them for an impressive first year.
Watch TelecomTVs exclusive interview with Andrew Coward, CEO & Founder, Lumina Networks
For more information on Lumina Networks please click here
Email Newsletters
Sign up to receive TelecomTV's top news and videos, plus exclusive subscriber-only content direct to your inbox.