OpenStack Rocky aims to be the undisputed infrastructure champion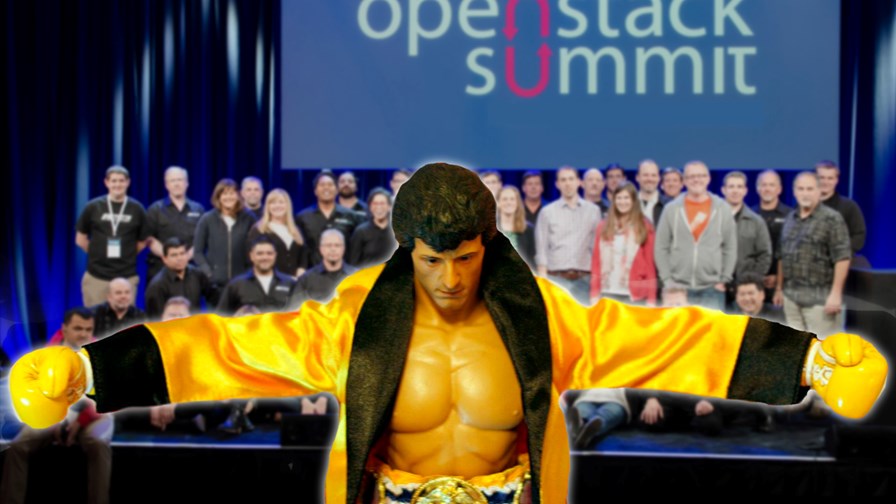 Latest release of the OpenStack cloud infrastructure software
Targeting use cases for AI, ML, NFV and edge computing
Improvements to its bare metal provisioning service
Operators can run VMs and containers on one infrastructure platform
"I stopped thinking the way other people think a long time ago," said Sylvester Stallone as perennial underdog boxer Rocky Balboa in the 2006 return to the boxing franchise. The same could be said of the cloud and webscale companies with their approach to network infrastructure, which took a very different approach than the legacy telcos and their vendors had established as the de facto way to architect networks.
This is epitomised best by OpenStack, with its legions of 90,000 developers, supporters, customers and the OpenStack Foundation. The open source cloud infrastructure software now powers more than 75 public cloud data centres and thousands of private clouds at a scale of more than 10 million compute cores. It's also become, in a relatively short time, a favourite of telcos, as they look to transform their networks to support new use cases and future services.
Yesterday saw the release of the 18th version of the software, which goes by the name Rocky. This latest release addresses new demands for infrastructure driven by modern use cases such as AI, machine learning, NFV and edge computing. It achieves this by starting with a "bare metal" foundation and enabling containers, VMs and GPUs. This is leading-edge architecture that is continuing to gain momentum – the rate of change and innovation is impressive and certainly not holding back operators from realising their network evolution strategies.
The two key highlights of Rocky flagged up by the community are refinements to Ironic (the bare metal provisioning service) and "fast forward" upgrades that enable users to move to newer releases of OpenStack more easily. There are also several emerging projects and features designed to meet new user requirements for hardware accelerators, high availability configurations, serverless capabilities, and edge and IoT use cases.
"OpenStack Ironic provides bare metal cloud services, bringing the automation and speed of provisioning normally associated with virtual machines to physical servers," said Julia Kreger, principal software engineer at Red Hat and OpenStack Ironic project team lead. "This powerful foundation lets you run VMs and containers in one infrastructure platform, and that's what operators are looking for."
The Foundation says that enterprises and operators are running both VMs and containers to support emerging use cases like edge computing, NFV and AI/ML, and are now starting to deploy containers directly on bare metal in addition to VMs. OpenStack bare metal clouds, powered by Ironic (one of the fastest growing OpenStack projects), will provide the foundation for this hybrid environment.
Email Newsletters
Sign up to receive TelecomTV's top news and videos, plus exclusive subscriber-only content direct to your inbox.