ONAP releases Casablanca (but we'll always have Paris)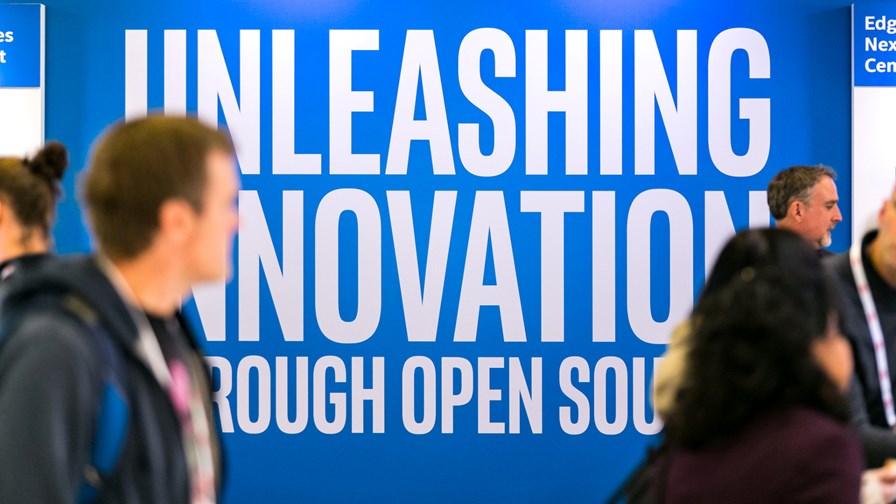 New releases from ONAP and OPNFV open source networking projects
ONAP releases Casablanca, OPNFV releases Gambia
Enhanced NFV testing, orchestration and automation
Focus on 5G and Cross-Carrier VPN use cases
Of all the projects in all the open source foundations in all the world… yes, naming your third major code release "Casablanca" is simply catnip for writers and reporters, as the movie quotes come tumbling out. But behind the name lies a huge achievement from what is probably the industry's largest and most productive (certainly in terms of lines of code) open source project.
Of course, depending on who you speak to, ONAP is also one of the most controversial – it divides opinion amongst the network orchestration and automation community like no other; for some it is the perfect solution to our network transformation issues, for others it is a huge white elephant sucking up limited time and resources, some think there is a battle to the death between ONAP and ETSI's OSM, others believe the two will merge. At the very least, it gets people talking, and for the record, we at TelecomTV are supportive of all projects that attempt to further the development of our industry and help CSPs, and Casablanca looks like a major step forward for ONAP.
ONAP resides within the Linux Foundation Networking (LFN) group, which facilitates collaboration across open networking projects. ONAP Casablanca introduces two new blueprints, provides support for a VNF ecosystem and adds new functionality to make it suitable for global deployment. ONAP now has the backing of almost 500 developers from 31 organisations.
"With wide-scale service provider and equipment supplier participation, ONAP is becoming the de facto automation platform for carrier grade service provider networks," said Chris Rice, SVP of Network Cloud & Infrastructure at AT&T and Board Chair, LFN. "AT&T remains committed to actively contributing new code; leading technical areas; partnering on new 5G initiatives; orchestrating services across VNFs, PNFs, and soon CNFs (container network functions), as well as developing leading edge, model driven platform enhancements like the Controller Design Studio."
As an aside, this is the first time we have heard CNFs referred to as "container" network functions. Earlier this year, CNFs popped up at the ONS networking event as "cloud" network functions…
Within the new functionality of Casablanca are two major use cases: 5G and CCVPN (Cross Domain and Cross Layer VPN). The 5G blueprint is a multi-release effort, with Casablanca introducing the first set of capabilities around PNF integration, edge automation, real-time analytics, network slicing, data modeling, homing, scaling, and network optimisation. CCVPN demonstrates how to provide enterprise services across operators with the use of MEF APIs.
"The ONAP 5G blueprint starts to address two of 5G challenges – network optimisation and the extension of zero touch orchestration/automation to radio access networks," explained Catherine Lefevre, ONAP TSC Chair. "These use cases, 5G and CCVPN, demonstrate the willingness of carriers to work together on common requirements."
The next major release in 2019 will be called Dublin, and whilst the full scope is yet to be finalised, the TSC has identified several guiding principles they would like to see: continue the DevOps CI/CD approach, security by design, and (to the joy of all CSPs out there) dedicated focus on improving the documentation all along the release cycle.
OPNFV brings us Gambia
But it wasn't just ONAP making the news this week; the LFN's NFV-based project group, OPNFV, announced its new platform release, called Gambia (although we have a sneaky suspicion that Gambia was actually released into the wild a couple of weeks ago). Building on the common theme of automation enhancements across LFN, OPNFV Gambia progresses the state of NFV around continuous delivery, cloud native network functions (CNFs), testing, carrier-grade NFVi features and upstream project integration. Having pioneered continuous integration (CI) processes within the NFV developer community, it is now taking a first step towards DevOps and continuous delivery (CD).
Meanwhile, expansion of the OPNFV Verification Program (OVP) is underway. Initially started as a program to test and verify the readiness and availability of commercial NFV NFVi/VIM products based on OPNFV functional testing capabilities, OVP is broadening its remit in 2019 to include testing and verification of VNF applications as well as third-party lab support.
"New and enhanced deployments of our platforms are popping up every day across the globe, and with tighter cross-community integration and an expanded compliance and verification program, we are well-positioned to facilitate innovative industry progress," said Arpit Joshipura, general manager, networking, the Linux Foundation. "The latest releases of ONAP and OPNFV usher in a new era for LFN as the community continues to foster an expanding commercial ecosystem."
I think this is the beginning of a beautiful friendship…
Email Newsletters
Sign up to receive TelecomTV's top news and videos, plus exclusive subscriber-only content direct to your inbox.