What's up with… Verana, Juniper, Benetel, Finland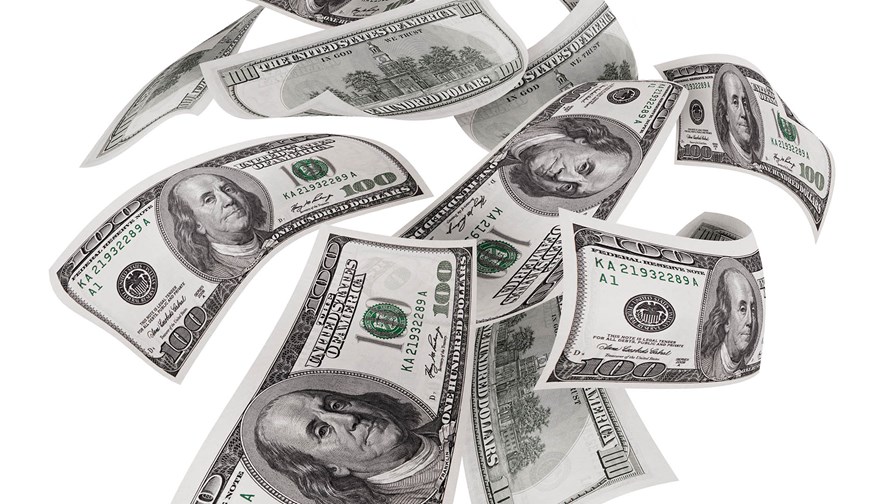 Verana lands funding for Open RAN R&D
Juniper snaps up Apstra
Benetel unveils 5G Open RAN radio
Finland bans Chinese vendors
The latest Open RAN vendor action, Juniper's new automated network tech addition, and Finland's decision to outlaw Chinese networking gear lead the way in this news roundup.
Verana Networks has landed $11 million in Series A funding to build 5G Open RAN technology for networks designed for mmWave services. "Over 100 million mobile subscribers in the United States will have mmWave 5G capable smartphones like the iPhone 12 in a few years", said Santo Politi, General Partner at Spark Capital, one of Verana's backers. "These subscribers will expect mmWave 5G to work wherever they live and work. Verana Networks has the team and the technology to enable mobile network operators to deploy mmWave 5G everywhere." For more details, see this press release.
Juniper Networks is buying intent-based networking specialist Apstra for an undisclosed sum. Juniper says the move enhances its strategy to enhance the way networks are run with AI-driven automation by combining Apstra's software with its data centre systems based on the Junos operating system. The move comes only weeks after Juniper announced the acquisition of 128 Technology for $450 million to develop an automated, AI-enabled enterprise services platform that will deliver user-optimized wide area networks (WANs) that are more user-centric than the "static" solutions offered by current SD-WAN systems.
Dublin-based small cell vendor Benetel has unveiled a 5G radio unit that complies with O-RAN Alliance specifications. The unit, which will become commercially available in January, is particularly suited to indoor deployments and very applicable to those conducting Open RAN tests and trials. Indeed, Benetel was recently involved in the recent joint O-RAN Alliance and TIP Plugfest: Its technology was hosted by Deutsche Telekom in the Berlin labs involved in the interoperability testing. To find out more about the new radio unit, including key technical specifications, check out this company announcement.
As expected, Finland's parliament, the Eduskunta, has passed a law barring Huawei and ZTE from tendering for network business in the country and for network operators to swap out Chinese networking gear. The law cites security concerns and competition benefits: Finland is, of course, the home of Nokia. See this EU Reporter story for more details.
The FCC has unveiled the winners of the recent Rural Digital Opportunity Funding (RDOF) auction, which allocates funds (in this instance, $9.2 billion) to the companies that submit the lowest bids to provide broadband services at guaranteed service and quality levels. A broad mix of companies, including cable companies, wireless ISPs, local cooperatives, and even satellite broadband players won the right to build out new networks to reach more than 5 million under-served US citizens. See this FCC announcement for more details and further links.
NTT DOCOMO and Qualcomm are claiming an industry milestone by enabling 5G sub-6 GHz carrier aggregation (sub6-CA) to bring multi-gigabit mobile experiences to DOCOMO customers. "Deployment of 5G carrier aggregation, a critical capability in 5G specifications, is enabling customers to now enjoy improved performance on DOCOMO's rapidly expanding 5G network," noted DOCOMO in this press release.
Iskratel has landed a deal to deliver XGS-PON gear (LTs. ONTs and gateways) that will enable Belgian network operator Ulysse Group to offer 10 Gbit/s broadband services to customers in Liege. See this announcement for further details.
Nokia's been busy this week: It has landed a 5G standalone core deal at Japan's SoftBank; announced that its Chennai, India plant is manufacturing 5G Massive MIMO technology that meets the country's 'Make in India' vision; noted that it will be the "overall project leader for Hexa-X, the European Commission's 6G flagship initiative for research that will drive the overall 6G vision"; and received recognition by CDP for its efforts to reduce carbon emissions.
Interestingly, Ericsson has announced that it will lead the European Union-backed Hexa-X project "together with Nokia." Though the actual Hexa-X site shows that Nokia is the only project lead, while Ericsson has the honour of being the "technical manager." This appears to herald the beginning of a 6G bragging rights tussle between the European competitors, so we can expect to hear more about this throughout 2021. There are many others involved in Hexa-X initiative, it should be noted, including Orange, TIM (Telecom Italia) and Telefónica. The Hexa-X site has further details.
In the world of emerging alternative network systems, RtBrick and Edgecore Networks have announced a disaggregated BNG (Broadband Network Gateway) solution for cloud-native broadband networks. "RtBrick has ported its pioneering carrier routing software onto Edgecore's high-performance bare-metal-switches. The solution will provide telecom providers with a more open network, with independence of hardware from software," notes RtBrick in this announcement.
More Tik Tok tit-for-tat? The spate of banning orders and prohibitions being imposed on social media platforms and applications by the Chinese authorities continues unabated. The latest wheeze by the PRC's Cyberspace Administration has been to turn 105 popular apps into ex-apps overnight. The great majority of the those banned were Chinese apps and the rationale for the prohibitions is that they were carrying content relating to areas that are of great moral concern to the Chinese people, viz: pornography, prostitution and gambling, all of which can be freely enjoyed, (provided you can afford to pay for them), in the Chinese Special Administrative Region of Macau which is just a short ferry ride from Hong Kong. Macau is the biggest gambling centre on the planet and makes the biggest betting and gaming revenues in the world. The Cyberspace Administration says the deleted apps were in breach of one of three of China's calf-bound compendium of comprehensive cyber legislation but did not specify what trio of laws were​ actually being invoked. Par for the course, of course, but, intriguingly, the interdiction also applies to Tripadvisor, the popular US travel app. Could it be something to do with Donald Trump's determination to try to ban TikTok, the Chinese video-sharing app, from the US? Certainly it could. At the time the furore erupted the Chinese government said it would take the "necessary measures" to protect the interests of Chinese companies overseas. The action against Tripadvisor surely is one more such "necessary measure". It's hard to see that it could be anything else.
The Digital Markets Unit of UK's Competition and Markets Authority (CMA) is to impose specially tailored strictures and individually customised codes of conduct on Big Tech companies such as Amazon, Apple, Facebook and Google as part of a national determination to "proactively shape" their behaviour and practices. Compliance will be enforced by enhanced powers, policing will become more proactive and aggressive and penalties greatly increased. New primary legislation will be required and the CMA wants the power to fine tech companies up to 10 per cent of their annual global turnover if they are found to be involved in anti-competitive behaviour. Big tech companies have been fined in the UK and Europe in the past but the limits of the financial penalties were derisory given the size and financial clout of the companies involved and had zero effect on their revenues and profits. As punishments they weren't punishments at all. However, in future, Google or one of its ilk may be fined 10 per cent of turnover -that would cost tens of billions of dollars. Sums like that might just give some pause for thought but tigers aren't known for a willingness to change their stripes.
- The staff, TelecomTV
Email Newsletters
Sign up to receive TelecomTV's top news and videos, plus exclusive subscriber-only content direct to your inbox.