What's up with… KDDI, Fujitsu, Samsung, 5G IoT, BT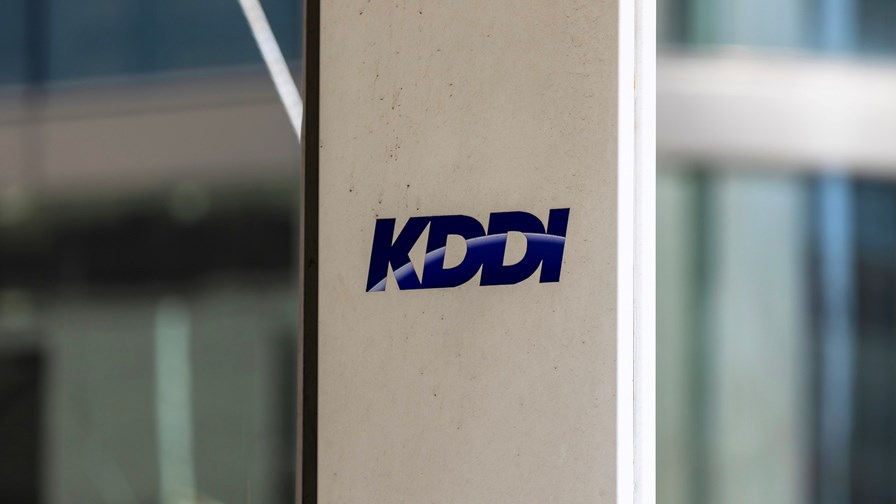 KDDI starts 5G Open RAN rollout with Fujitsu and Samsung
5G IoT connections set to boom
BT probed by Ofcom
In today's industry news roundup: Japanese operator KDDI has begun its rollout of 5G Open RAN systems in Osaka; Juniper research predicts massive growth in the number of 5G IoT connections over the next few years; UK regulator is investigating whether BT has been meeting its customer contract detail obligations; and more.
Japanese operator KDDI has started deploying Open RAN systems in its commercial 5G network, using radio units from Fujitsu and virtual RAN software from Samsung. The first deployments are taking place in Osaka, and the operator plans to build on its experience there in order to undertake "full-scale deployment" of 5G Open RAN sites in 2024. KDDI also developed a "zero-touch provisioning system to automate configuration tasks when the base stations start operating. The system automates the setup of servers and virtualised platforms from different vendors and contributes to rapid base station deployment nationwide, including in rural areas." The partners also noted that any 5G smartphones can connect to the Open RAN-enabled sites. Read more.
Another day, another new report from Juniper Research, one of the most relentlessly productive analyst houses. According to the authors of 5G Monetisation: Business Models, Strategic Recommendations & Market Forecasts 2022-2027, the global number of 5G IoT connections will increase from about 17 million this year to more than 106 million by 2026. The report looked at the adoption of 5G across key sectors, such as automotive, mobile broadband and smart homes, and predicted that healthcare and smart cities will account for more than 60% of 5G IoT devices by 2026. Indeed, smart cities offer the single biggest opportunity for 5G IoT, thanks to the technology's cost effectiveness in deployment and ability to carry significant amounts of data. By 2026, it's predicted there will be more than 60 million 5G smart city connections globally, and the report strongly advises local authorities and city governments to "leverage 5G connectivity as high-bandwidth gateways." It found that the monitoring of transportation networks, including road and rail networks, will be key services that most particularly and urgently require 5G-enabled high-bandwidth cellular connectivity. Meanwhile, 5G-based services will similarly be instrumental to the modernisation and improved efficiency of healthcare services, whose limitations have been thrown into stark relief by the Covid-19 pandemic. The report identified areas such as telemedicine, connected ambulances and emergency services, and real‑time remote monitoring as key services that would be improved immediately by the integration of 5G services. A co-author of the Juniper Research report, Olivia Williams, commented: "5G will enable more efficient and dynamic healthcare provision that was not feasible with 4G or Wi-Fi. However, healthcare providers must first implement 5G in areas which provide a strong return on investment, most notably connected emergency services."
UK telecoms regulator, Ofcom, is looking into whether BT failed to provide "clear and simple" contract information for customers before signing them up to new deals. The telecom giant is under scrutiny because of concerns that its mobile unit EE and its ISP subsidiary, Plusnet, have breached rules requiring telecom providers to supply customers with contract details and a summary of the main terms, including price, length of the contract and conditions related to early termination. See more.
Still with the UK… Telecoms analytics company ThinkCX has said it expects to see consolidation in the "overcrowded" fibre alt-nets (alternative telecoms network providers) market in 2023. Following recent rapid growth in small and localised alt-nets, largely thanks to fibre rollout investments, it has predicted a cooling-off period in 2023, "leading to a frenzy of mergers and acquisitions among the alt-net community" due to the "recessionary shocks" in the broader economy. Given current market share figures, M&A moves between some of the alternative providers "would result in clear advantages", argued Ron Smouter, VP of sales and marketing at ThinkCX. Find out more.
Last week's World Economics Forum annual meeting 2023 held in Davos, Switzerland, produced its usual share of amorphous verbiage and woolly reports, one of which, The industrial metaverse and its future paths, was designed to provoke a "global conversation" about the industrial metaverse which, apparently, is "a highly immersive and connected virtual and physical reality enabling never-before-seen levels of connectivity and data analytics". However, while "the exact vision and its implementation are still widely discussed and uncertain", it was ascertained by the Davos posse that "the technologies underpinning different visions of an industrial metaverse mostly exist already". Who'd have thought it? Key technologies to the industrial metaverse will include AI, blockchain, cloud computing, digital twins, edge computing, extended reality, IoT, low-latency data transmission, robotics and 5G. Because the "physical and digital worlds are tightly interwoven" in the metaverse, the environment "allows new opportunities for distributed work and makes workers more geographically independent from locations", while "human-machine interactions [will] proliferate" and "data will be shared, seamlessly within organisations and selectively shared with suppliers and customers". Risks to this Utopia will include "a highly concentrated landscape in which few players dominate the market, and a new technological divide between companies with access to an industrial metaverse and those without", as well as concerns about "improper customer data handling". The report concludes: "The vision we sketch is decidedly optimistic because it is worth striving for a better future. To realise a positive future in the industrial metaverse, companies will have to make their own decisions that fit with their culture and strategy. This will require new thinking from decision-makers in industry, government, and society to actively shape how an industrial metaverse will evolve and be governed to ensure it progresses for the benefit of industry and society at large." Thanks for that. Now we all know.
Here's a weird one. Researchers at Carnegie Mellon University in Pittsburgh, Pennsylvania, have developed technology able to "see" people through solid walls. The inexpensive but potentially massively intrusive sensing equipment comprises just a pair of cheap, off-the-shelf Wi-Fi routers and the use of the DensePose deep neural network (DNN) that was developed by scientists at Imperial College, London, and Facebook AI. It is claimed that the system will be useful in home healthcare, "where patients may not want to be monitored with a camera in places like the bathroom or with other sensors and tracking devices." That's an odds-on bet, sure enough. Currently, detection of a body's 'pose' through an obstruction, such as a wall or fence, is a complex and expensive process involving colour cameras, light detection and ranging sensing (LiDAR) and other radar technologies. Now, though, the Pittsburgh team has used Wi-Fi to 'sense' humans and any 'pose' they might be adopting at any particular time and then produce an image of a person's 3D shape and physical attitude. It works like this: DensePose maps the amplitude (the height/strength of sinusoidal waves) and phase (the 'rhythm' of the waves) of Wi-Fi signals to ultra violet coordinates to produce a map of all human pixels and project them onto a 3G image. Basically, after this, there will be no privacy anywhere other than in a lead-lined box – and if anyone thinks such a system will be used purely for altruistic and benign purposes, they are either naive or being disingenuous.
Hyperscaler Amazon Web Services (AWS) has unveiled plans to pour $35bn into opening multiple datacentre campuses across the US state of Virginia by 2040. According to Virginia's governor, Glenn Youngkin, this move will position AWS for "long-term growth" and is set to create at least 1,000 jobs across the state. This announcement comes amid dire times for tech giants, including AWS's parent Amazon, Microsoft, Facebook parent company Meta, Twitter, Salesforce and Google's parent company Alphabet, which have all confirmed plans for mass layoffs this year.
- The staff, TelecomTV
Email Newsletters
Stay up to date with the latest industry developments: sign up to receive TelecomTV's top news and videos plus exclusive subscriber-only content direct to your inbox – including our daily news briefing and weekly wrap.