Intel and Qualcomm are Mavenir's new investors – sources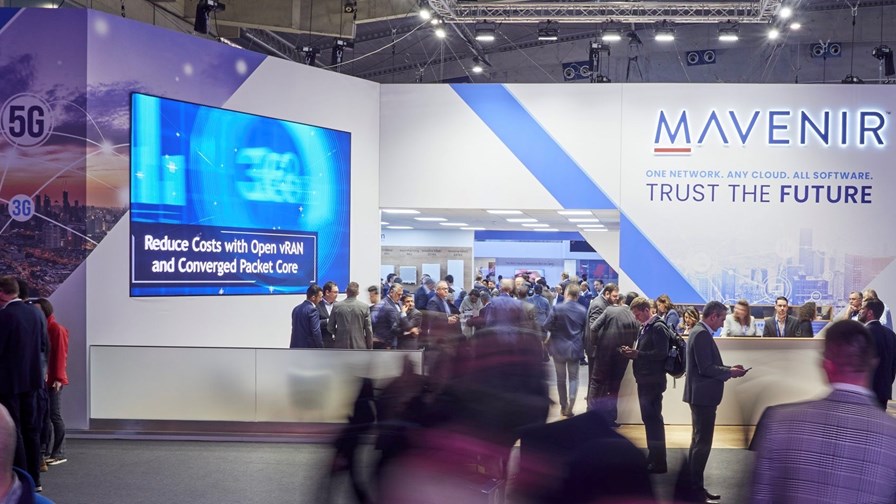 Open RAN and packet core vendor Mavenir has just raised $100m
The new round was led by its majority owner Siris
But the round also included funding from unidentified "strategic ecosystem partners"
Those partners are Intel and Qualcomm, TelecomTV has learned
Networking chip giants Intel and Qualcomm are the "strategic ecosystem partners" that participated in the latest funding round for Open RAN and packet core vendor Mavenir, TelecomTV has learned.
Mavenir recently announced a new $100m funding round. It was led by its majority investor Siris Capital Group but included investments from two unspecified "strategic ecosystem partners" – see Open RAN hopeful Mavenir raises another $100m.
And in a response to questions from TelecomTV about the funding round, Mavenir CEO Pardeep Kohli noted that "Open RAN brings in opportunity for a number of independent semiconductor companies: It opens up the market that is currently closed for them due to proprietary systems."
Taking a cue from those comments, TelecomTV reached out to industry contacts and learned from sources with knowledge of the deal (under the condition they would not be identified), that the two unidentified investors in Mavenir are Intel and Qualcomm, both of which have been working closely with the ambitious systems vendor on its portfolio developments.
Not that any of the parties are keen to talk about it: Mavenir declined to confirm that Intel and Qualcomm are the two investors, saying it couldn't comment on any names that are not included in its official announcement; Intel said it had "nothing to share" with regards to the matter; and Qualcomm did not respond to requests for comment.
But the move makes sense. Both Intel and Qualcomm have pumped time, effort, R&D funding and marketing into supporting the shift towards Open RAN which, if it develops to any scale, should provide both chip giants with revenues they would not normally get from network operator investments in radio access network deployments. Mavenir has emerged as one of the leading players in the growing but still somewhat laboured Open RAN technology sector, where it has been expanding beyond its initial software efforts and into hardware (radio units) and systems integration services. If the Open RAN market takes off, Mavenir is well placed to grow quickly and that would benefit its investors, but if the market takes longer than expected to reach scale, then the likes of Intel and Qualcomm will want Mavenir to stay the course and be strong enough to capitalise on the opportunities, and having the backing of such industry names will only help Mavenir's cause and provide greater certainty for network operators that decide to engage with it.
Mavenir has been getting closer to Intel in recent months.
Both companies are founding members of the Multi-G initiative, which aims to "develop the industry's first framework for a multi-generational (Multi-G), software-based Open RAN architecture" – see Vendors form Multi-G initiative to broaden Open RAN's appeal.
The two companies are also working closely together, alongside HCLTech, on private 5G developments.
And invariably, whenever Mavenir is being deployed as part of an Open RAN trial, proof of concept (PoC) or deployment, then its virtual RAN software is running on Intel-based servers, as is the case in Mavenir's most recent Open RAN-related deal at the UK's Virgin Media O2 – see Virgin Media O2 picks Mavenir for Open RAN rollout.
Having already been a close partner for several years, Qualcomm is also tightly aligned with Mavenir's efforts to expand its business: The Open RAN vendor's recently launched OpenBeam massive MIMO (mMIMO) 32TRX Active Antenna Unit (AAU) features Qualcomm's QRU100 5G RAN platform, which is touted as having "industry-leading energy-efficiency levels" using technology based on artificial intelligence (AI).
- Ray Le Maistre, Editorial Director, TelecomTV