Vendors form Multi-G initiative to broaden Open RAN's appeal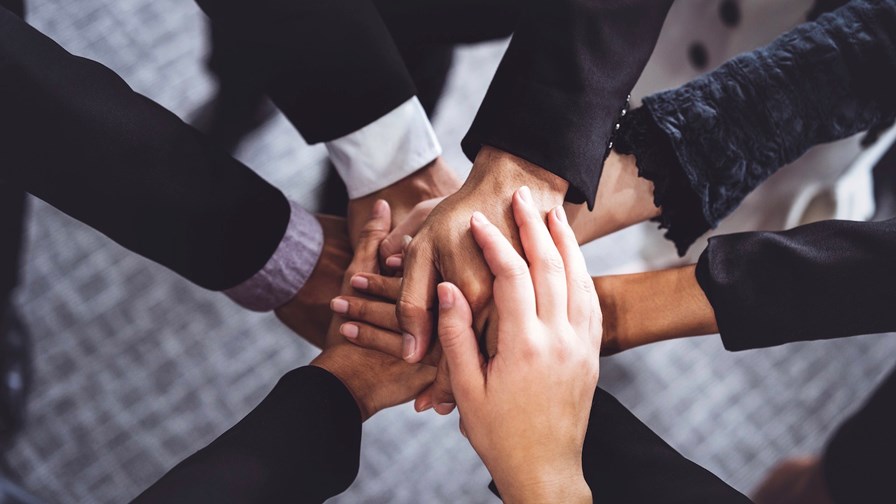 A quintet of significant vendors is forming a new industry group, the Multi-G initiative
It will focus on open, programmable radio access network architectures for 4G, 5G "and beyond"
Intel, Juniper Networks, Mavenir, VMware and Cohere Technologies are the founders
Vodafone, Telstra and Bell Canada have voiced support for the move
File under "one to watch"
Seemingly desperate to ensure that Open RAN doesn't become a cul-de-sac and niche approach to future wireless network architectures, a five-strong group of vendors – Cohere Technologies, Intel, Juniper Networks, Mavenir and VMware – is forming the Multi-G initiative, which aims to "develop the industry's first framework for a multi-generational (Multi-G), software-based Open RAN architecture."
The vendors stated: "The Multi-G initiative would define frameworks, interfaces, interoperability testing, and evaluation criteria that would provide the interfaces to support full coexistence of 4G, 5G, and future waveforms. This effort would help drive higher performance and connectivity across satellite, private and ad-hoc networks, and autonomous vehicles, increasing new service and revenue opportunities for telecommunications and mobile operators."
Which is a bit of a "we're going to make the mobile networking world a better place" kind of statement, and enough to quicken heartbeats at some major operators, as Vodafone Group, Telstra and Bell Canada have all voiced their support for the initiative.
Why those operators? Cohere Technologies appears to be the common factor (apart from them all already using tech based on Intel chips, of course…): All three operators are engaged, either directly or indirectly, in tests and trials of Cohere's spectrum multiplier software, which can be deployed as an xApp running on a near real-time RAN intelligent controller (RIC) platform as part of an Open RAN deployment. Cohere is also working closely with Mavenir, Intel and VMware – and now Juniper, it seems… see Mavenir, Cohere partnership hints at potential of the RIC.
So what is it that has got them excited?
The quote in the announcement from Yago Tenorio, Vodafone fellow, director of network architecture at the operator, and chairman of the Telecom Infra Project (TIP), suggests it's to do with the currently not-so-open combination of chip hardware and software. "This commitment from Intel, Mavenir, Juniper Networks, and Cohere, with a software programmable L1 stack, is fully aligned with the vision of Open RAN and will bring us one step closer to the scale deployment of software-defined RAN," he noted. "This has huge potential for significant performance and capacity benefits for all existing cellular networks. We strongly endorse this initiative, and we look forward to seeing the critical interfaces published into the relevant O-RAN Alliance and TIP Working Groups."
So it seems this group is taking on work currently not underway at TIP and the O-RAN Alliance, but which will help with the work that is underway at those organisations.
And it looks like the focus is on simplifying and unifying Layer 1 interfaces, at least to some extent, and in Intel's case that would mean changes to its FlexRAN software that enables virtual RAN systems to work on Intel chip-based hardware platforms. In theory, that would make it easier for operators to make use of performance-enhancing software, such as Cohere's spectrum multiplier, across multiple generations of mobile networks without needing to develop additional middleware code to ensure it will work with the underlying Layer 1 stack.
According to Cohere's CEO Ray Dolan, "Intel will modify FlexRAN to make Multi-G easier. This requires a redesign of the various control functions that are embedded in each generation, moving them to a common set of controls which are embedded in Cohere's solution, and leaving behind native Layer 1s." That then open s the door for other application developers to do the same too.
"This is a huge step, and will make our solution work transparently across 4G/5G, and it will make adding OTFS [orthogonal time frequency space, a candidate 6G technology] easier down the road. This also makes our integration with Mavenir, and future RAN partners, easier as we will meet at standardised interfaces," added Dolan.
So this would be good for app developers such as Cohere, and also good for any operator embracing Open RAN, but for the time being the telco flag of support is being waved by Cohere's operator friends at Vodafone, Telstra and Bell Canada.
"We're pleased to support this initiative and look forward to working with Cohere and the group to define the framework and accompanying critical interfaces," noted Iskra Nikolova, network and infrastructure engineering executive at Telstra. "Cohere's Universal Spectrum Multiplier technology has the potential to unlock new architectural capabilities and opportunities for the RAN beyond today's architecture," she added.
"A genuine Multi-G framework will enhance the benefits of Cohere's Universal Spectrum Multiplier, strengthen Open RAN vendor flexibility down to the silicon layer, and allow old and new waveforms to coexist – beyond 5G," noted Mark McDonald, Bell's VP of wireless access. "Bell looks forward to working with Cohere and partners later this year to further test this architecture," he added.
And according to the vendors involved, it could open up all manner of possibilities associated with RIC-based apps, for example to enable an alternative to dynamic spectrum sharing, where 5G and 4G services co-exist on the same spectrum.
The formation of this initiative certainly warrants further investigation, but it does appear to be in its very early stages – the group isn't due to hold its first meeting until next month. If it can provide network operators with additional application and functionality options, then that would be a good thing: Given the names involved, this looks like an initiative to watch.
- Ray Le Maistre, Editorial Director, TelecomTV
Email Newsletters
Sign up to receive TelecomTV's top news and videos, plus exclusive subscriber-only content direct to your inbox.