TM Forum launches a blueprint for hybrid NFV/legacy environments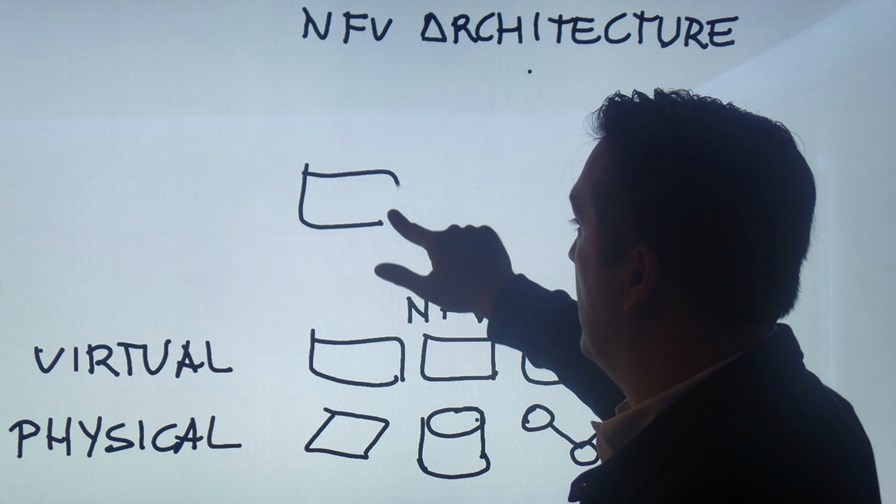 TM Forum tackles the tricky hybrid network problem
Develops blueprint to manage infrastructure in both environments simultaneously
Will then turn attention to how to interface to a new generation of OSS/BSS systems
The TM Forum says it's launched a blueprint that will help CSPs manage their looming hybrid network environments - that is, networks that involve both legacy and virtual technologies (i.e. all of them). The forum claims that its 'Implementation and Deployment Blueprints for Hybrid Environments', provides a standardized and interoperable approach to solving the problems.
According to TM Forum CEO Nik Willetts, until now little attention has been given to the complex challenge of moving to virtualized networks while at the same time looking after the traditional infrastructure.
"One important thing to discount," he says, "is the idea that we're going to wake up next week and suddenly we're going to have a virtualized architecture. It's going to be a hybrid world for some time to come."
The TM Forum's response to this gap is to build what it claims is a complete implementation and deployment blueprint, developed as part of its ZOOM ("Zero-touch Orchestration, Operations and Management") project. The blueprint includes Open APIs, information models, best practices and deployment guides, which assist in the delivery of the standard interface required for multi-vendor hybrid deployments. It provides a number of management capabilities not currently available together in a standardized package, including Resource Function Activation and Configuration, Inventory Management, Catalog Management, and Assurance.
According to Nik, "The objective is to bring together all the TM Forum work that we've done on zero touch and orchestration management as well as the APIs, the information model and the architecture work, with the idea that it can sit on top of the hybrid (virtualized and traditional) infrastructure. Then we can turn our attention to how that interfaces to a new generation of OSS/BSS systems." The current OSS/BSS solutions, he says, can now be a greater blocker to innovation than the infrastructure itself.
"We get a bit lost in the industry thinking that the target is just to virtualise part of the infrastructure. We have to keep reminding ourselves that virtualisation isn't the goal. It's the agility it brings that's the goal. "
"Operators today are faced with the massive challenge of managing hybrid infrastructure composed of virtual and physical components," says Milind Bhagwat, Enterprise Architect at BT. "The intent-based, catalog-driven and policy-enabled approach for management of the Hybrid Infrastructure Platform delivered by the Blueprint allows us to effectively automate end-to-end service provisioning and management. And we all know, automation is the key that unlocks the benefits of network virtualization."
Email Newsletters
Sign up to receive TelecomTV's top news and videos, plus exclusive subscriber-only content direct to your inbox.