Orange testing OPNFV Brahmaputra in its French labs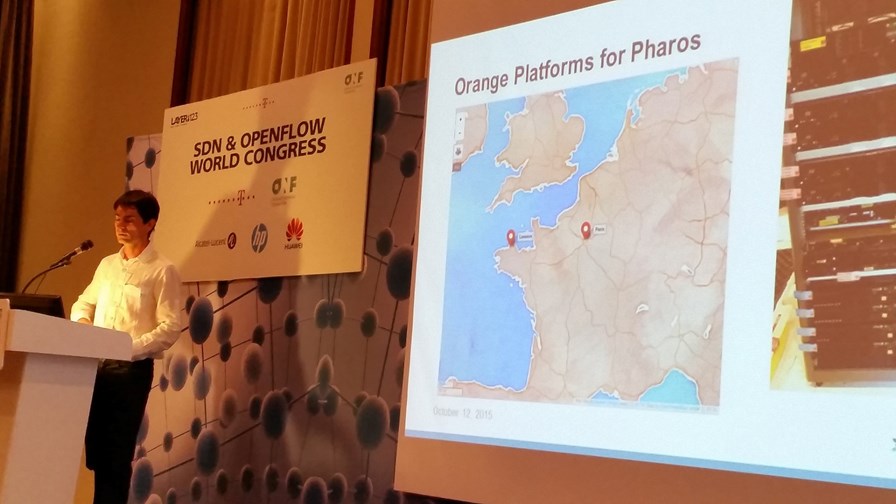 Testing underway to create a telco-grade reference implementation platform
Latest OPNFV release interconnects VNFs with VPNs
Results will be incorporated into the OPNFV integration framework
Orange has announced that it is performing interoperability and service tests for the latest OPNFV release, Brahmaputra, which launched at the beginning of March. The tests are being conducted on the telco's two OPNFV testing platforms in France, which are part of the OPNFV Pharos Community Labs project. The results will be incorporated into the ongoing integration framework for Brahmaputra.
OPNFV Brahmaputra includes functional testing and installer support for an extension of the network component of OpenStack. It integrates a new feature, allowing interconnections between virtual network functions (VNFs) and virtual private networks via a programming interface. The initial work, which was instigated by Orange, has been leveraged within the OPNFV open source project and acted as a catalyst to foster additional contributions.
"With our partners, we are contributing to the key OPNFV open source project, which aims to jointly build a telco-grade reference implementation platform," said Alain Maloberti, SVP of Orange Labs Networks. "With interoperability and openness at the core of our strategy, this platform will be an important milestone in turning the NFV promise into a reality. We have been inspired by the success of the second OPNFV release, Brahmaputra, and look forward to integrating this open source NFV infrastructure in our On-Demand Networks programme."
Orange laboratories launched in July 2015 and are located in Paris and Lannion. They are available to manufacturers and OPNFV contributors looking to test technical components that make up a robust open source NFV infrastructure that is both open and interoperable. Orange says that it is committed to the creation of an industry-wide ecosystem that will support mature and interoperable NFV solutions. Its own transformation efforts are focused towards leveraging NFV and software-defined networking (SDN) technologies to meet evolving customer requirements for on-demand networks.
Creating a "telco-grade reference implementation platform" is an important step in the development of NFV. Let's be very clear: NFV is, fundamentally, already telco-grade (or carrier grade, if you like). There are no two choices: telco-grade and non-telco-grade – it's all NFV. However, it is crucially important that NFV be implemented to telco-standards and practices. Like all legacy networking equipment, if you install it wrong then it won't be fit for purpose and won't operate to "telco-grade" levels; it's the same with NFV.
Regular viewers will know that TelecomTV has been closely following the development of NFV (we have the largest collection of video interviews and PoCs available to watch free of charge), and continues to do so. Next month, we will be present at the NFV World Congress event in Santa Clara, and with more ETSI and OPNFV events to follow, we will be updating our definitive video collection with the latest news and developments.
Email Newsletters
Stay up to date with the latest industry developments: sign up to receive TelecomTV's top news and videos plus exclusive subscriber-only content direct to your inbox – including our daily news briefing and weekly wrap.