Nokia Networks releases commercial NFV solution for VoLTE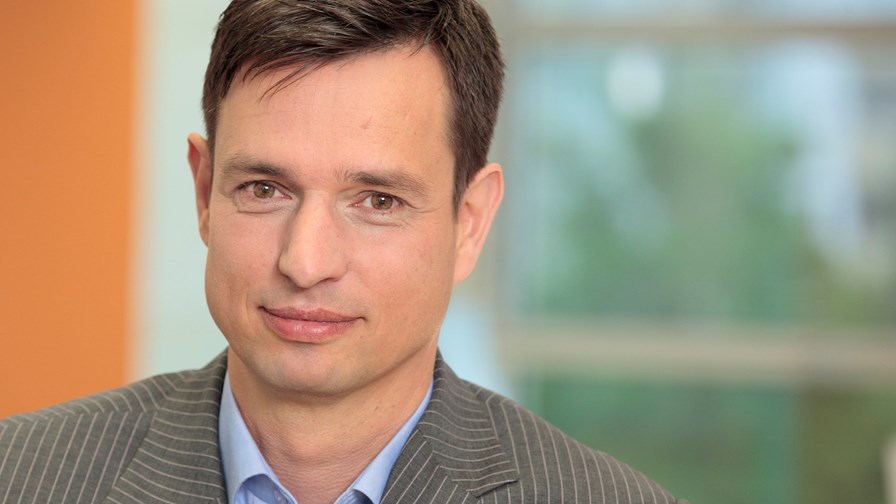 It's been a busy week for Nokia's PR department, as the company issues a plethora of press releases and product announcements ahead of next week's CTIA event in Las Vegas. Now that it is reliant upon Nokia Networks for its growth, the company is keen to remind the industry of its infrastructure credentials, and that it wasn't just a handset manufacturer.
Grabbing most of the headlines though was Nokia's announcement of what it claims is the industry's first commercial NFV solution, bringing its carrier-grade 'telco cloud' to live mobile broadband networks. For the moment, it's restricted to VoLTE service deployments, but the holy grail is the evolved packet core (ePC) – although the large data payloads involved in virtualising this critical part of the network means that solutions are far more complex to get right.
Another obstacle to development work is that the NFV standards are not yet finalised. As TelecomTV readers know (through our extensive video coverage, which you can access here), the ETSI NFV ISG is still undertaking this work. The good news is that development is continuing at a rapid pace and we are on track for significant announcements by early next year.
For the moment though, Nokia is working with the ETSI group to ensure its solution is as compatible as possible during this interim standards stage. It says the first network implementation of NFV for VoLTE is scheduled to go live with an as yet un-named major operator by the end of 2014.
NFV in the Cloud
The company will also debut its Cloud Network Director next week, which is an orchestration tool that will automatically deploy, configure, optimise and repair a set of virtualized network functions to simplify the deployment of services like VoLTE. The solution will meet the needs of the recently published ETSI NFV Management and Orchestration specification, and will have open interfaces for easy integration with Virtualized Network Function (VNF) managers from Nokia and other vendors. Nokia believes this multi-vendor capability ensures telco clouds can be implemented flexibly to match mobile broadband operators' needs and integrate with existing systems.
"The prime motivations for operators to move to the telco cloud are business agility and network flexibility," said Michael Clever, senior vice president of Core at Nokia Networks. "We are making 2014 the year in which these benefits become reality for operators."
Nokia's approach to ETSI's NFV Orchestrator is to implement this functionality in the Nokia Cloud Network Director with an open northbound interface (NBI) for integration into OSS and BSS) tools. This should enable network-wide orchestration and management of NFV infrastructure and software across multiple locations
"The commercial implementation of NFV capabilities is a major step forward in the development of the telco cloud which many operators are eyeing up as a way to make more efficient use of network capacity and gain greater agility in service provisioning," said Sathya Atreyam, Research Manager, IDC.
Nokia Networks is also announcing a telco cloud partner certification programme. The programme enables third-party software to be certified with Nokia Networks' telco cloud solutions to deliver extra value by working with the company's virtual network functions, in line with ETSI NFV objectives.
FDD-TDD innovation
In other Nokia news this week. The company has demonstrated the world's first FDD-TDD carrier aggregation solution using a commercial user device chipset. In the demo by China Telecom, Nokia's LTE base station achieved interoperability with a commercial user chipset developed by Marvell. A stable peak download speed of 260Mbit/s was achieved in the carrier aggregation demonstration with FDD 20MHz in 1.8GHz and TDD 20MHz in 2.6GHz spectrum. For the total speed, FDD spectrum contributed to 150Mbit/s while TDD spectrum contributed to 110Mbit/s.
This means China Telecom can utilise its FDD band 3 for improving LTE coverage, and TDD band 41 for improving throughput and capacity. "This achievement with our partner China Telecom will also encourage other operators globally to look at further spectrum combination for FDD-TDD carrier aggregation into advanced 3GPP Rel-12," said Zhang Qi, VP of TD-LTE, Nokia Networks.
Nokia has also introduced the world's first 3.5GHz carrier aggregation capable radio, adding new TD-LTE-Advanced features and required services. It is designed to give WiMAX operators a straightforward way to migrate their networks to TD-LTE-Advanced.
"[This] makes a strong case for WiMAX operators to migrate now and reap the benefits from their existing investment in spectrum, backhaul, cabling, towers and energy," said Zang. "It will also help them be ready for TDD-FDD carrier aggregation."
Email Newsletters
Sign up to receive TelecomTV's top news and videos, plus exclusive subscriber-only content direct to your inbox.