Fixed Wireless Access approaches its tipping point: one supplier explains why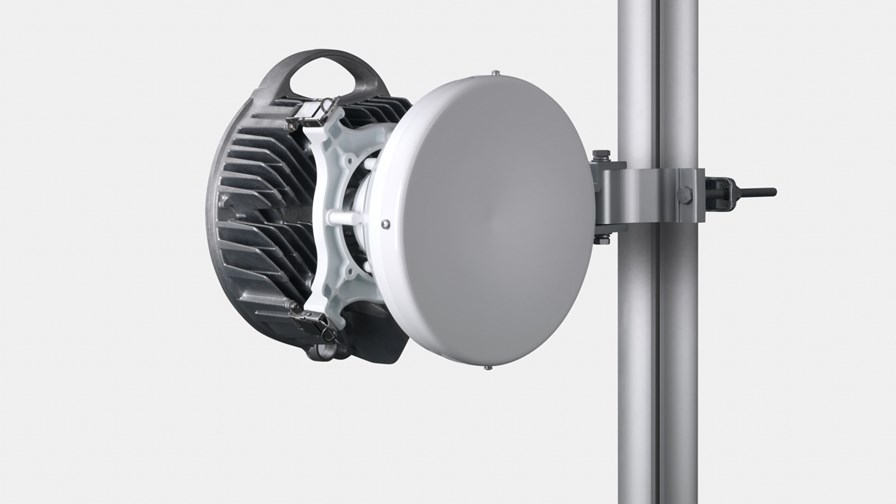 FWA is going from niche to mainstream
Mostly because it promises to deliver fibre-like connectivity at lower cost
The key is to get your spectrum mix right
Cambridge Broadband Networks Limited (CBNL) has announced its next generation platform for fixed wireless access
The latest offering is described as an evolution of CBNL's VectaStar family of products, engineered for network operators wanting to offer guaranteed quality of experience and SLA-backed high performance, supporting 200MHz, 100MHz and 50MHz channelization.
This enables gigabit-per-second connectivity for a suite of use cases, including residential and enterprise broadband access and smart city fixed wireless network connectivity, CBNL claims.
That's the tech summary out of the way.
Now the supplier strategy bit
CBNL styles itself as the global leader in millimetre wave Fixed Wireless Access (FWA) solutions. It's been plugging away at this category for years and has had some success with it, according to CBNL CTO and co-founder, Dr John Naylon.
So far, says John, CBNL has built 31 pre-5G networks in Europe and over 100 networks worldwide.
But now it suddenly looks really promising for FWA. Yes, with 5G looming the spotlight has fallen on FWA as one of the major early use cases. But that's not the only driver. The ability to condense the dozens of chips required to build mmWave products down to "just one or two chips" is an assist that would probably have boosted broadband FWA as a companion to fibre access, even if the 5G bandwagon hadn't been getting larger in the rear-view mirror.
"It's (FWA) going from niche to mainstream simply because it delivers fibre-like connectivity at lower cost," says John.
"There's still debate about 'are we really at a tipping point for this' but if you look around you can see more telcos, like Verizon and even AT&T, getting quite bullish about FWA prospects.
"Now the target is residential access," he says, "and our perception is that it's a very large market, estimated at 60 to 70 billion dollars in service revenue per year in the US alone."
The CBNL strategy is to start off being '5G featured' and then drive into 5G NR full compatibility.
FWA a case of different standards
John points out that fixed access shouldn't be thought of in the same way as classic mobile broadband.
"The FWA customer is buying a service, not a smartphone," he says, "so as long as the service turns up at the right rate and so on, it matters little what technology being used in the middle." So solutions will likely use a mix of spectrum bands, including public spectrum.
"We think concatenated networks are really likely. That's where you have a licensed middle mile - which gives you most of the quality you need - and you then use unlicensed spectrum at the edge where you need to distribute signal to the final few homes at minimal cost.
"With this approach there's no additional spectrum costs and there's no scaling problem since you just want to cover a very small area with unlicensed where there's unlikely to be any interference problem.
"That seems to us like a good model and we've seen one wireless operator in the US where they have 25 thousand subscribers on a network using 28 GHz licensed spectrum and 5 GHz unlicensed. You can mix and match so that you can use licensed spectrum to support business customers and then maybe unlicensed spectrum for consumers. The point is that different bands have genuinely different properties."
Choosing from the existing portfolio
The new capabilities announced today by CBNL are already available as part of its portfolio for existing frequency bands and today's announcement means the same features are being extended to a TDD platform that is specifically designed for the new bands being agreed by the FCC, CEPT and other regulators. The solution involves:-
A fully customisable, frequency agnostic, modular architecture
State-of-the-art spectrum utilisation, network processing, packet prioritisation, acceleration and aggregation
Small form factor with massive processing power and advanced capabilities
Easy-aligning CPE for simple installation
Network slicing to support multiple services with per-service SLAs
Unobtrusive beam-forming antenna system allows extended range and simplified installation
CBNL says its portfolio enables operators with spectrum to roll out 5G-featured FWA services immediately, while maintaining a compliance pathway to 5G NR. The next generation platform is fully integrated into CBNL's network management system along with SDN interfaces and support for layer 2 NFV.
Email Newsletters
Sign up to receive TelecomTV's top news and videos, plus exclusive subscriber-only content direct to your inbox.