US net neutrality rhetoric on the increase as Trump ponders his FCC options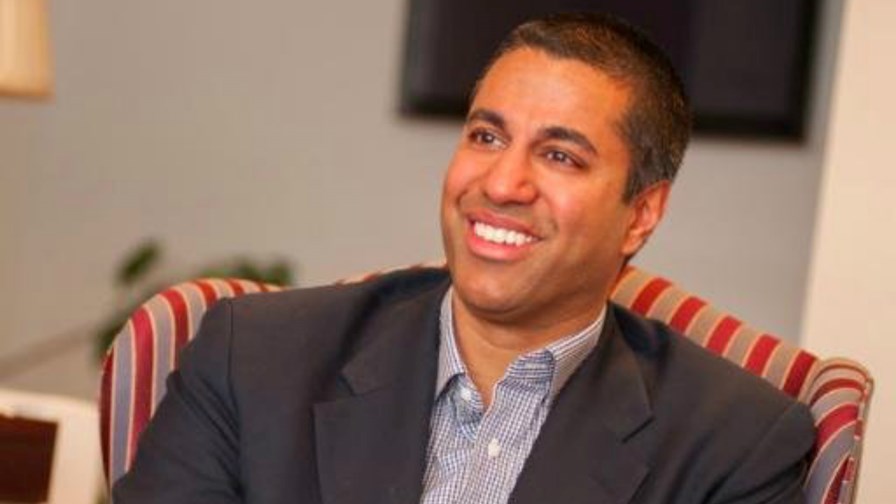 The rhetoric against net neutrality in the US ratchets up (if that were possible)
There's just an outside chance that Trump will be knocked out by the electoral college (maybe)
But there's no chance that a blow against net neutrality in the US will be repeated in Europe
It looks and sounds increasingly as though Ajit Pai, one of the incumbent Republican commissioners at the FCC (actually appointed by Obama to fill the chair - that's the way the system works) is likely to win Trump's favour and be appointed at least interim FCC chairman if and when Trump becomes president next month.
I say 'if' he gets into the Oval Office because there is a rising tide of chatter in the US over whether the 'electoral college', which is actually the final arbiter on this matter, might overturn the apparent outcome of the presidential election due to the indisputable fact that Trump is an insane maniac.
It was the constitutional intention to have the college to prevent a sociopathic dictator getting in and, since Americans revere the constitution (at least as it applies to guns), you might think it would act in this case.
Alas, that is deemed unlikely by just about everyone, not least, I imagine, Hillary Clinton, whose chances of getting through a presidential term in these circumstances without being assasinated are probably zero.
But then, in this strangest election of all time, Trump wasn't supposed to win and anyone a year ago who thought he might, was an insane maniac too.
Which brings us back to Ajit Pai, who has always been against net neutrality, municipal broadband, consumer protection and telecoms regulation generally (nice guy) and appears to be upping the rhetorical volume to get himself nominated.
According to Ars Technica, Pai has now spoken of "taking the weed hacker to net neutrality'. In a speech delivered this week in Washington, DC, he said the commission should remove outdated and unnecessary regulations... and remove those rules that are holding back investment, innovation, and job creation."
The only bright side to this is that if the FCC gets Trumped and the US moves back into the telecoms policy dark ages it will be a sure signal to the rest of the world that ditching neutrality is about as insane as you can get. I can't imagine any European politician extolling a Trump policy as the obvious way forward. Quite the opposite. If he's pushing it, we clearly won't want to go there.
Email Newsletters
Sign up to receive TelecomTV's top news and videos, plus exclusive subscriber-only content direct to your inbox.