The Empire Strikes Back: AT&T threatens to pull Paltry US Fibre Investment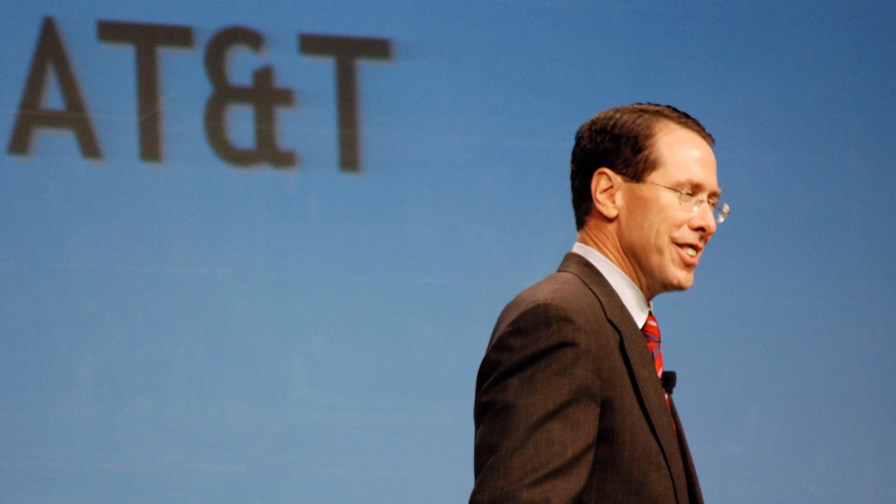 In a sure sign that net neutrality won't be instituted in the US without one hell of a struggle (see - Obama pushes for Title II, expect years more argument), AT&T CEO, Randall Stephenson, has announced an "investment pause" on AT&T's broadband roll-out plans. It's not a strike, you understand, nor a deep cut, certainly not any sort of blackmail (the very thought!). It's a nice little pause, so everyone can get their breath back. How kind.
There's only one problem with this blatant blackmail ploy. AT&T's fibre investment has never been that fulsome in the first place. It's been cutting back on fixed broadband investment for some time and very recently announced yet another "$3 billion fixed-line CAPEX cut last Friday," according to Karl Bode of DSLReports.
In short, writes Bode, "AT&T's 'halting' a fiber expansion that barely existed in the first place, then pretending it's a massive deal in the hopes the government chickens out on Title II."
Still, that won't stop every shill diligently working to further the ends of 'big telco' and 'big cable' in the US (and Europe, and there are many) from chasing down the ref to bring to his attention the fact that Randall is writhing in apparent agony in front of the goal mouth.
Stephenson's announcement, made at an analysts conference yesterday, follows closely on from the US president's full-throated endorsement of so-called Title II regulation as a way through the seemingly endless Internet (or net) neutrality saga. Title II is the legal basis upon which the FCC regulates 'common carrier' telecoms services in the US.
To now, then, the most 'radical' net neutrality position has been to posit Title II as the ultimate solution to the neutrality argument which has been raging on since Obama came to office in early 2009. Any suggestion that Internet access (NOT the Internet, mind) be regulated like voice service in this way has been met with shrill cries and worse… the end of Internet freedom and investment, a prelude to a complete government takeover of the Internet and so on.
Now, with 4 million submissions to the FCC on the issue of net neutrality (nearly all of them 'for') and continuing controversy over large telcos and cable companies' apparent attempts to slow Netflix traffic, the big stick of Title II looks more and more the obvious solution.
AT&T's sense of entitlement remains undiminished though. According to Reuters, Stephenson told analysts, "We can't go out and invest that kind of money deploying fiber to 100 cities not knowing under what rules those investments will be governed."
Except AT&T hasn't done much to provide fibre to many of those 100 cities yet and many observers thinks its track record makes it most likely that it never will, no matter what sort of neutrality rules finally hit the statute books. Instead it's been eyeing up wireless as its main avenue for investment, most recently announcing plans to move into Mexican mobile services (see - AT&T heads down Mexico way) and, of course, in its efforts to buy DirecTV for $48.5 billion.
Email Newsletters
Sign up to receive TelecomTV's top news and videos, plus exclusive subscriber-only content direct to your inbox.