Legislation by boredom: European Parliament gives up on net neutrality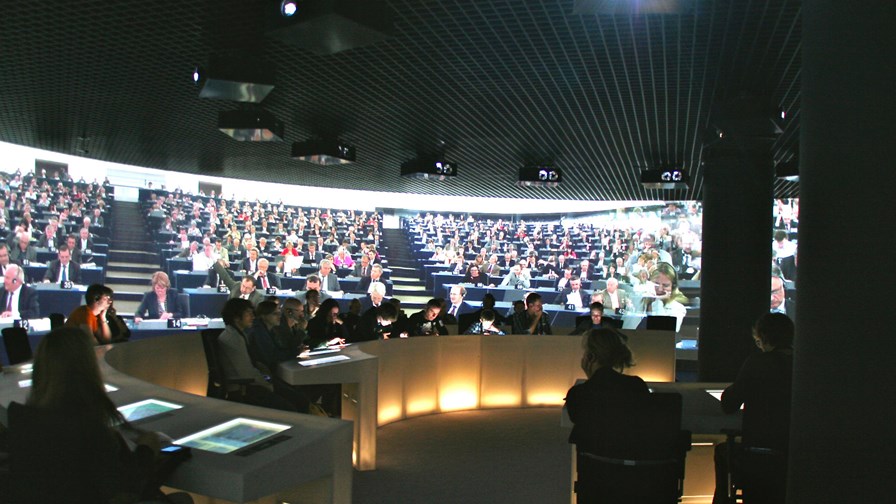 After a tortuous process which seems to have taken decades, but has actually 'only' taken four years, the European Parliament yesterday finally passed the Telecoms Single Market package, but allowed the hard-fought-for amendments from the last time around (you remember… no? OK, neither did most of the Parliament) to be struck from the text. After a poorly-attended parliamentary sitting in the morning (observers say about 50 MEPs out of 751 turned up) the package was then passed by the Plenary in the afternoon by 500 to 163. It seemed to many as though the Parliament was just sick of hearing about it so just gave up to the telco lobby's demands out of sheer boredom.
Out went the amendments which, its advocates maintained, would have prevented the big telcos from undermining the thrust of the net neutrality legislation by allowing the development of so-called fast lanes for content companies prepared to pay for access to consumers at better-than-best effort. Advocates said that this would, over time, change the nature of the Web, enabling the larger and deeper-pocketed digital titans to increase their grip while relegating the shallow-pocketed and start-up Web companies and nonprofits to second class status.
The big boys would be able to offer ultra-low latency and oodles of bandwidth (say), while the rest would start to look distinctly old school and sluggish. The big telco ISPs, of course, would essentially win a gatekeeper position. Ker-ching, ker-ching.
Corporate interests have therefore triumphed again as MEPs were persuaded that a vote against the package would also mean (wrongly) the demise of the package's mobile roaming charge elimination by June 2017 measures. So after negotiations carried out between the three EU arms (commission, council and parliament) a 'compromise' was reached and the package was passed without the amendments, many close observers - such as Tim Berners-Lee - were convinced would have limited the ability of 'special services' to undermine the open Internet.
With the demise of the amendments though, net neutrality advocates can take some heart from the fact that the package has actually left a lot of that devilish detail alone, meaning the neutrality trapdoors and escape hatches (such as fast lanes and zero rating) that the amendments were designed to cut off can still be sealed up (or papered over) by national regulators with the support of national governments. So the 'fight' need not end, just move on to another stage.
Email Newsletters
Sign up to receive TelecomTV's top news and videos, plus exclusive subscriber-only content direct to your inbox.