Sunrise panicked and overpaid for UPC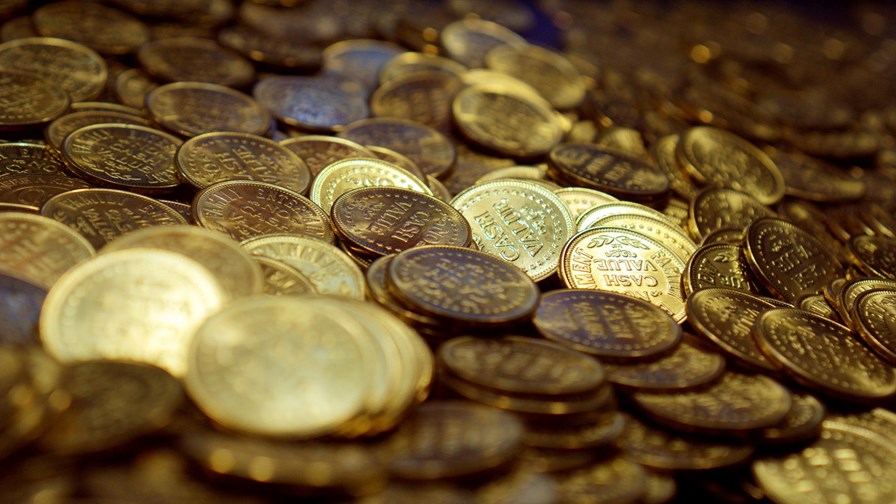 Swiss telco to pay hefty CHF6.3 billion for cable rival
Major shareholder refuses to back deal financially
Regulators will look closely at competition issue
Sunrise has brokered a deal to take over the Swiss unit of cable operator UPC, the terms of which suggest it was on the back foot when it came time to sign on the bottom line.
Sunrise has agreed a cash deal for UPC Switzerland that values the company at 6.3 billion Swiss francs, or roughly the same figure in US dollars. That represents 8 times UPC's 2018 adjusted EBITDA, a 10x multiple of its projected operating cash flow for 2019 and a fourfold return on parent company Liberty Global's $1.6 billion investment in UPC Switzerland in 2005.
This for a company whose numbers look less than stellar. UPC Switzerland saw customer losses accelerate in 2018 – it shed 187,600 RGUs in the 12 months to the end of December, blaming heightened competition – and reported a 2.9% dip in revenues to CHF1.33 billion.
"Obviously, we're pleased with the price," said Liberty Global CEO Mike Fries, speaking on his company's 2018 results call late on Wednesday.
Indeed, the favourable terms of the deal for Liberty Global prompted financial analysts on the call to question whether it would get the green light from Sunrise shareholders. Under the terms of the deal, Sunrise will take on CHF3.6 billion in UPC Switzerland's debt in addition to making a CHF2.7 billion cash payment. The latter will be funded via a CHF4.1 billion rights issue that requires the approval of shareholders. Naturally, Fries answered in the affirmative.
"It's a good transaction and good terms for us...and it's also a good deal for them," he said, highlighting the scale, network reach and synergies it will bring to Sunrise. "It gives them the clear number two position across the entire scope of the telecoms market there," he said, predicting that "their shareholders will see this deal being transformational for them."
Well, yes and no.
Christoph Vilanek, chief executive of Germany's Freenet, which is Sunrise's biggest shareholder, described the deal as "favourable" and said he believes the synergies outlines by the companies to be "extremely valid." However, he raised serious questions over the structure of the deal.
"A pure cash deal with a huge rights issue in that amount is a challenging effort and...we would have preferred a deal where the risk and the synergies would have been split in a different way," he said, making it clear that Freenet will not participate in the rights issue. "We will definitely not invest more money into it," he said, adding that Freenet will work with the various parties to figure out how it can extract more value from the deal. "We represent almost 25% of the voting rights and we will make use of it," he said.
A defensive deal?
On an operational level, the deal doubtless makes sense, bringing together the market's second largest mobile player and its second largest fixed broadband provider.
But you only have to glance at the market share figures in Switzerland to realise that that coveted number two position could also have gone to Sunrise's smaller rival Salt, had it brokered a deal with Liberty Global. And there have been rumours to that effect in recent months, not least because Salt is backed by French businessman Xavier Niel, who bought the company four years ago and gave it its current identity.
Swisscom is a strong leader in both the fixed and mobile markets in Switzerland. Its fixed broadband base stood at just over 2 million at the end of last year, compared with UPC's 1.1 million Internet customers; Sunrise has less than half a million while Salt has a nascent fibre broadband business it launched a year ago. On the mobile side, Swisscom has 6.6 million customers followed by Sunrise with 2.4 million and Salt with around 2 million; Salt has yet to report full-year figures. UPC's MVNO, which currently runs on Swisscom's network, has fewer than 150,000 customers. Essentially, there is not a lot to choose between Sunrise and Salt; either one would have made a credible partner for UPC.
Unsurprisingly, Sunrise CEO Olaf Swantee chose his words carefully when commenting on the timing of the UPC deal and any influence Salt may have had. "[The] ability to drive consolidation ourselves, and not be on the defence line, is better," he said.
"In-country consolidation is a big potential value-driver for shareholders," Swantee added, his comments coming before Freenet declared itself out of the rights issue. He will have to hope the firm's other shareholders feel differently.
Meanwhile, it is not just the shareholders Sunrise needs to get onside.
Amidst the ongoing rumours on Swiss consolidation over the past couple of years, market watchers have consistently cautioned that in-market consolidation could well not find favour with regulators.
"The two businesses are largely complementary," and their merger will not create a dominant position in any single market sector, Swantee noted. However, he and his colleagues recognised that the authorities will look at the possibility of joint dominance between the new merged company and Swisscom, and the deal will likely have to go through a phase-two approval process.
The Sunrise execs are confident the deal "can be approved without any remedies," although the process could take up to five months.
Email Newsletters
Sign up to receive TelecomTV's top news and videos, plus exclusive subscriber-only content direct to your inbox.