Say Hello to Facebook's latest attempt to control voice calls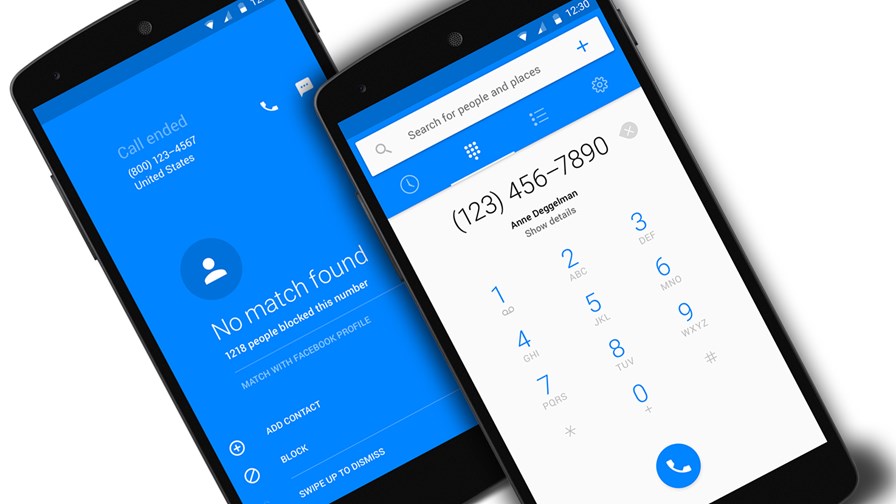 After failing to set the world on fire with its Home launcher app for Android devices two years ago, Facebook is having another crack at integrating its social graph with mobile voice calling. "Hello" is the name of its new app, which it has started testing this week, and this time Facebook may just have come up with a winning formula.
Hello is only available for Android devices, as it needs to interact with phone calls, which is a feature that Apple does not allow for third-party apps in iOS. It is currently being tested in the US, Brazil, and Nigeria, and users in those countries can download the app from the Android Play Store.
Hello matches phone numbers of incoming and outgoing calls to Facebook profiles. So rather than rely on your own address book, you can also check other details of the caller. Where this moves from a nice bonus feature into "must-have" territory is by also mapping numbers to lists of those that are regularly blocked by other users. In other words, a community-sourced call blocking list. It can also automatically divert the worst of these spam calls to voice mail. It can also search for people and places.
The app was built by Facebook's Messenger team, led by product manager Andrea Vaccari, as part of its Creative Labs initiative.
"When you get a call, Hello will show you info about who's calling you, even if you don't have that number saved in your phone," explained Vaccari. "You will only see info that people have already shared with you on Facebook. This is caller ID 2.0."
The app will also show you if the incoming caller has Facebook Messenger installed on their device, and if so you can hang up the call and automatically start a VoIP call. According to Facebook CEO Mark Zuckerberg during yesterday's earnings call, Messenger now accounts for 10 per cent of the world's VoIP calls, after the free service was only fully deployed last April.
Zuckerberg also confirmed that Messenger would also support free VOIP calls to WhatsApp on iOS devices, following the launch of the feature last month. According to Allot Communications, using data from a Tier-1 mobile operator, Total WhatsApp traffic increased by 5 per cent during the first week after the Android WhatsApp voice launch. Excluding file transfers, voice traffic accounted for 20 per cent of the total, with text messaging the remaining 80 per cent.
Facebook says Messenger now has 600 million users and WhatsApp has 800 million. However, Zuckerberg maintains that the two products will not be integrated. He also revealed that across all of Facebook's products, 45 billion text messages are send each day. But with that many users of its messaging products, how long before Facebook's VoIP service ramps up momentum and starts to challenge not only Skype but the accepted notion of cellular calling?
Email Newsletters
Stay up to date with the latest industry developments: sign up to receive TelecomTV's top news and videos plus exclusive subscriber-only content direct to your inbox – including our daily news briefing and weekly wrap.