Preliminary EU report on Three's takeover of O2 due this week. There will be blood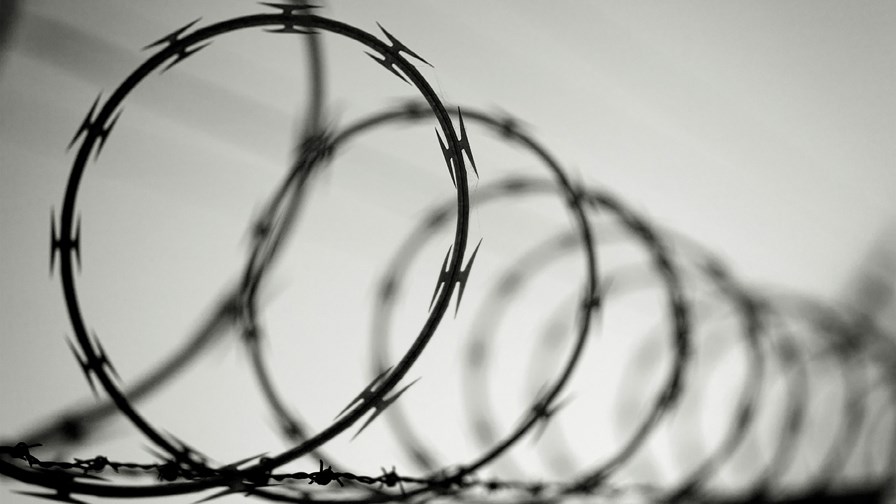 Differences between the regulatory regimes of Europe and the UK to be thrown into stark relief.

BT/EE deal nodded through in Britain but no easy ride for Three /O2 expected from Brussels.
Concerns that more consolidation will cripple competition could yet scupper the proposal.
If it does go ahead it will be in a very different form to the proposal as it stands now.
After the ease with which the merger of BT, (the UK's incumbent telco) with EE, (the UK's biggest mobile operator), was last week wafted gently and unconditionally across the cultivated and flowery thickets of the dinky little British regulatory Knot Garden on a warm and sweet-scented zephyr of government pre-approval, the next big consolidation exercise, that of the take-over of O2 by Three, will face a much sterner European test as it attempts to ease its way, intact and comparatively unbloodied through the unyielding spines of the giant briar patch that is the European Commission's approvals process.
The BT/EE merger got an easy nod from the UK's Competition and Markets Authority (CMA) because it is the coming together of a fixed line network operator (admittedly with a bit of mobile business but one that is so vestigial as to make an opossum's appendix look like Vietnem's Hang Son Doong cave system in comparison) with an exclusively mobile operator.
The rationale is that the coming together of these two big companies to form a monstrous behemoth isn't really market consolidation at all and thus will will be good for competition and subscribers alike.
Apparently the benefit to the public is that as the result of superb economies of scale and the loving symbiosis that will now inevitably follow will mean that BT's prices won't rise as a result of the takeover, but will actually fall.
And by the way, please don't mention Openreach, because they don't want to talk about it and you'll only embarrass yourself by bringing it up.
Meanwhile, the attempt by CK Hutchison, the Hong-Kong-based parent of the UK mobile operator Three, to buy O2 from its Spanish owner, Telefonica, in a £10.25 billion deal will be ruled on by the European regulators and competition authorities in less than two months time and indications are that they will take a much harder line and impose stringent conditions before a heavily revised takeover will be approved - if it is approved at all.
EU regulators prepare their heffalump traps
And the whole process kicks-off with the findings of a preliminary investigation due to be published this week. Rumour has it that the European Commission, which is on record, time-after-time, registering concern about the amounts of telecoms consolidation that is happening across the EU's member states, will place a whole series of ever higher hurdles for the two parties to jump over before some form of much more limited takeover can be agreed.
Among the conditions that may well be made by the EC are that Three (which has an 11 per cent share of the UK's mobile market) be required to sell quite a lot of its network spectrum (40 per cent and more is being mentioned) to rival operators - before being permitted to buy O2. It should be noted here that Three owns 12 per cent of the UK's 4G spectrum, while O2 has 15 per cent.
It is a simple and undeniable fact that Three's takeover of O2 would reduce the number of mobile nework operators available to UK subscribers from four down to three, a prospect that the UK regulator Ofcom seems surprisingly sanguine about but which is greatly exercising Brussels.
Indeed, so concerned are Europe's regulators and the Commission that the EU has already rejected the Three/O2 proposals as they stand, even though the CMA specifically asked for the deal to be given fast-track consideration.
Indeed, rather than do that, Margrethe Vestager, the Commissioner in charge of competition regulation, and a woman who has always said it is necessary to have at least four mobile network operators in each member state of the EU to ensure properly functioning competition, launched an official investigation into the deal. As she did so she said, "We want to ensure that consumers in the UK do not pay higher prices or face less choice as a result of this proposed takeover."
Another possible requirement to be imposed by EU regulators could be that a merged Three and O2 will be made to create and spin-off a so-called "challenger company". This, new and independent operators would bring the number of big UK mobile operators back to four and thus protect the competitive environment.
And, of course it's always possible that the deal will be blocked altogether and, whatever the eventual result, we can be sure that this proposal won't get the same sort of gentle ride as the BT/EE merger enjoyed. For the protagonists in that easy little exercise, the regulator experience was akin to a gentle summer stroll around a formal English garden hedged around by box bushes whose leaves exude a sweet smell when people brush casually by them. By comparison for those directing the Three/O2 bid the encounter with the EU regulator will be more like walking, bootless, in freezing muddy winter straight into razor wire.
Email Newsletters
Stay up to date with the latest industry developments: sign up to receive TelecomTV's top news and videos plus exclusive subscriber-only content direct to your inbox – including our daily news briefing and weekly wrap.