Mobile money service M-Pesa reports 25m active customers in 11 countries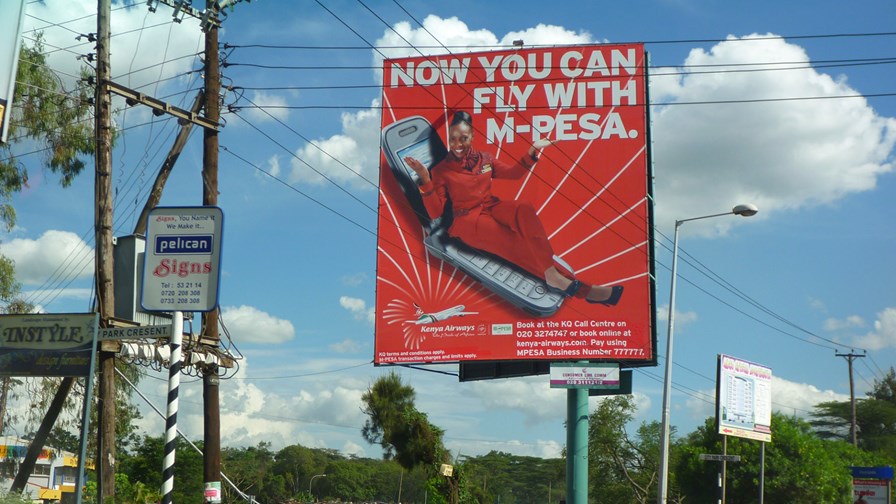 Active customers increased by 27.1 per cent in the year
More than 261,000 agents in 11 countries
Money transfer services launched in Romania and Albania
Vodafone has announced that its M-Pesa mobile money service now has more than 25 million active customers. Across its markets in Africa, Asia and Europe, active customers of M-Pesa increased by 27.1 per cent to 25.3m in the year ended 31 March 2016, boosted by market launches in Albania and Ghana and supported by a network of more than 261,000 agents in 11 M-Pesa countries.
"Since 2007, M-Pesa has enhanced the lives and livelihoods of people without bank accounts, giving them access to essential financial services through their mobile phones," said Michael Joseph, Vodafone Group Director of Mobile Money. "M-Pesa continues to expand, evolving beyond traditional money transfers to encompass savings and loans, payment of salaries and benefits, settlement of utility bills and school fees and to enable vital health and agricultural solutions."
Over the past year, Vodafone has agreed a series of deals with partners to enable M-Pesa customers to transact with other services and across borders. It signed Global Framework Agreements with two international money transfer hubs, TransferTo and MFS For Africa, and also reached an agreement with MTN Mobile Money to enable direct money transfers between M-Pesa and MTN customers in seven countries across East Africa.
The telco group has also entered into a number of government partnerships. It has agreed with the Ministry of Social Development in Lesotho to pay welfare grants using M-Pesa, whilst Kenya's Ministry of Agriculture is now paying farming subsidies using M-Pesa. In India, the National Rural Livelihoods Mission uses M-Pesa to enable financial inclusion for women's groups and the National Rural Health Mission is using the service to disburse pre-natal health benefits.
Other highlights from the past year include:
India: The launch of a smartphone app to enable Indian customers to use M-Pesa to pay for goods on ebay, for taxis with TabCab and to book train tickets on India's national railways. Companies including Walmart are using M-Pesa in India to improve cash management and business efficiency.
Lesotho: Vodafone launched a service enabling customers to convert airtime to M-Pesa credit to pay for emergency treatment. Community health workers across seven hospitals and 67 clinics managed by Partners in Health are now paid using M-Pesa and international children's charity World Vision pays a portion of employee salaries using the service.
Mozambique: Global development agencies now use M-Pesa to pay employee salaries and allowances. Water, electricity and pay television companies in the country collect payments via M-Pesa. The national carrier LAM also accepts M-Pesa for air tickets.
Tanzania: Solar solution companies are using M-Pesa to help provide affordable clean energy for thousands of rural households. An agreement between Tanzania's major mobile operators, including Vodacom, enables their domestic mobile money services to be fully interoperable – the first market in Africa to do so.
Kenya: Safaricom has partnered with healthcare finance organisations PharmAccess Foundation and CarePay to introduce M-Tiba, a mobile health wallet that channels money from donors and government meant for health services directly to recipients. Customers can redeem their savings digitally with cashless access to a network of registered clinics and pharmacies.
Additional international money transfer services have been launched in Romania and Albania.
Email Newsletters
Stay up to date with the latest industry developments: sign up to receive TelecomTV's top news and videos plus exclusive subscriber-only content direct to your inbox – including our daily news briefing and weekly wrap.