LTE-U takes its first steps into the real world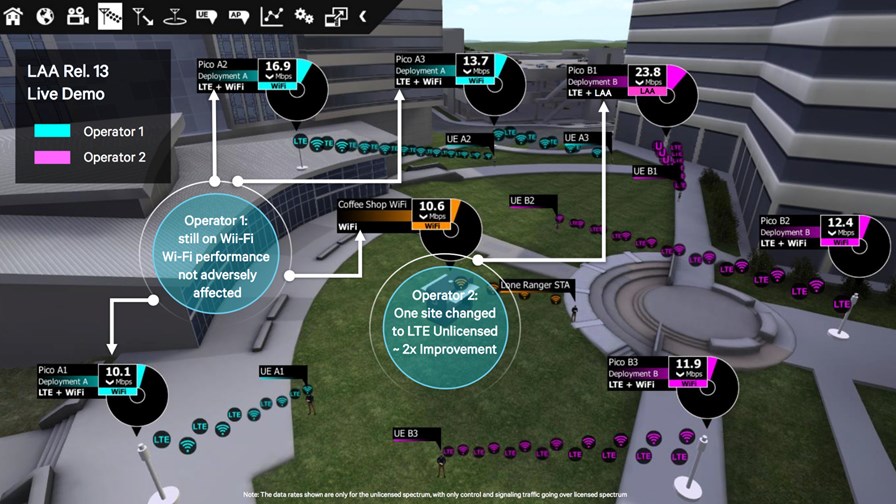 US FCC grants Qualcomm and Verizon a test licence
Network trials in Oklahoma City and Raleigh
Report expected in weeks from Wi-Fi Alliance
3GPP Release 13, which builds on LTE-U and LAA, due this year
Who said lobbying doesn't pay? The US regulator, the Federal Communications Commission (FCC), has just made Qualcomm's year by granting the wireless technology company – and leading proponent of the use of licensed LTE services in unlicensed spectrum – a special temporary authority to conduct small scale performance evaluation tests of LTE-U equipment. High fives all round in San Diego, as a new revenue stream gets every closer.
Not that LTE-U and licence-assisted access (LAA) plans are without their opponents. Anyone who was fortunate enough to be in the audience for the panel discussion I chaired at the Wi-Fi Global Congress event in London last year would have been thoroughly entertained by strong "differences of opinion" between representative of The Cloud, CableLabs and Cisco on the one side, and an unflappable Qualcomm on the other. To say LTE-U is controversial is an understatement.
Whilst the FCC has been active in exploring the possibility of using LTE devices in unlicensed spectrum, it is also aware that several companies and organisations are very concerned about LTE-U and how it will share spectrum fairly with Wi-Fi and other devices operating in unlicensed spectrum.
"Throughout this process, the Commission has closely monitored developments and actively encouraged all stakeholders to work together to find common ground," said Julius Knapp, Chief, Office of Engineering & Technology, FCC. "And, we've held meetings with stakeholders on both the Wi-Fi and LTE-U sides, including cable companies, device manufacturers, wireless carriers, and others."
The FCC's new special temporary authority to Qualcomm covers two Verizon sites in Oklahoma City and Raleigh, North Carolina. These authorities are routine, and do not have any significance relative to whether the FCC may later authorise a new service or technology.
Knapp says that the Wi-Fi Alliance is currently working with advocates of LTE-U to develop a test plan to evaluate the coexistence of LTE-U with Wi-Fi, with a draft of the plan expected to be released later this month. The trials by Qualcomm and Verizon are separate to the Wi-Fi Alliance's work, although it is believed that Qualcomm is cooperating with them.
"The success of the unlicensed bands as laboratories of innovation is largely the result of industry-driven coordination," added Knapp, "and, while significant steps remain before LTE-U can be considered for commercial deployment, we believe that this development is an encouraging step in continuing that success."
There's a long way to go before LTE-U makes it into commercial operation, not least more regulatory approvals and standards work from 3GPP. However, Release 13 from 3GPP, which further covers LTE-U and LAA, is expected to be complete within the next few months. We're also still awaiting news on both T-Mobile's and AT&T's planned separate LTE-U trials, which are expected in early 2016. For now though, LTE-U is taking its first small steps into the real world – whether you like it or not.
Email Newsletters
Stay up to date with the latest industry developments: sign up to receive TelecomTV's top news and videos plus exclusive subscriber-only content direct to your inbox – including our daily news briefing and weekly wrap.