LightSquared restructures, recapitalises and squares-up for another bout with the FCC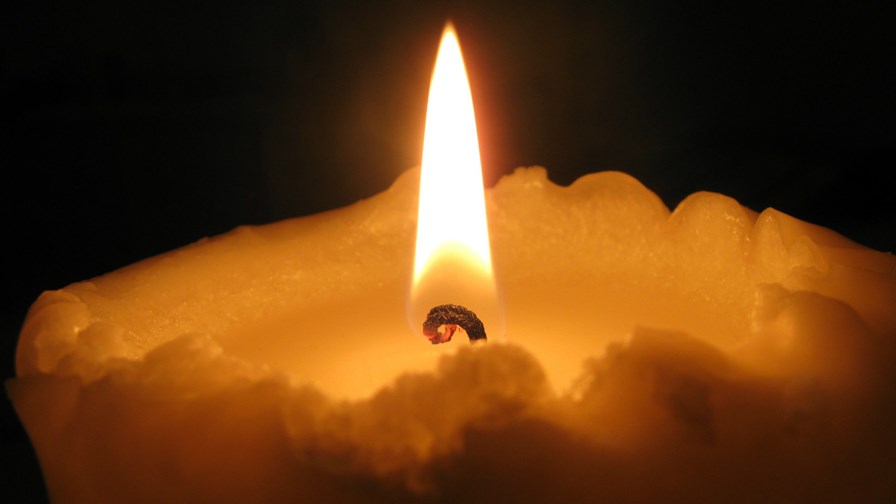 Remember LightSquared, the company that wanted to roll-out an iconoclastic US-wide wireless network but was stymied (and forced into bankruptcy protection) by somewhat dubious and under-tested claims that its service would interfere with GPS devices? Well, it's back, out of Chapter 11 and, newly recapitalised, will again pursue the provision of a nationwide LTE service that will, if successful, severely disrupt the market and put the noses of various incumbents well and truly out of joint.
LightSquare's initial plan was to build a wireless LTE network covering the entirety of the continental US with other organisations then using it to to offer their own services to end users.
However, the US regulator, the Federal Communications Commission (FCC), after much lobbying and under heavy pressure from vested interests, eventually revoked LightSquared's conditional licence on the grounds that the L-band spectrum the company intended to use for its LTE service would interfere with GPS receivers. It was questionable decision.
Indeed, so questionable was it that LightSquared flatly rejected the FFC's reasoning and even went so far as to take the regulator to court. It was to no avail. LightSquared had to seek bankruptcy protection and entered the safe haven of Chapter 11 in May 2012 where it has languished at anchor in the backwaters ever since.
Until today. Now it is afloat once more and heading towards the choppy seas of commerce having gained bankruptcy court approval to restructure and recapitalise.
This time around the chairman of Dish Network, Mr. Charlie Ergen, LightSquared's biggest and most troublesome creditor, will be out of the equation. Back in the summer of 2013, Ergen was the sole bidder for LightSquared's assets. He offered $2.22 billion for everything but took deal off the table in January last year as recriminations and accusations about dodgy dealings flew back and forth between him and the original investor, Philip Falcone's Harbinger Capital Partners, a hedge fund.
Philip Falcone complained that Mr. Ergen had illegally acquired its debt to block other restructuring plans secure a takeover that would see Dish Network getting LightSquared's spectrum at a fire-sale price. Charlie Ergen, meanwhile, claimed that he had made a purely personal investment in LightSquared and just wanted his money back, having seemingly forgotten for a convenient period that the value of stock holdings can go down as well as up.
Now, as part of the restructuring, he will be paid, in ready cash, the US$1 billion plus he claims he is 'owed' and will then exit the business. As a LightSquared press release states, Mr. Ergen "will not be a part of the company's new capital structure."
Or, as Erik Gordon, a law professor at the University of Michigan told the Wall Street Journal, "The funds managed to pry Falcone's and Ergen's hands off each other's throats by putting enough cash on the table for Ergen to get his money back more than in full."

A rose by any other name would still be LightSquared
The new LightSquared, which will operate under the highly imaginative new name of "New LightSquared" (and let's hope they didn't pay lawyers or brand consultants some fantastic sum to come up with that mind-boggling tour-de-force of scintillating brilliance) will run under the aegis of a group of investors including the Fortress Investment Group, Centerbridge Partners, JPMorgan Chase and Harbinger Capital Partners, the hedge fund which founded LightSquared in the first place.
A partnership of two other investment companies, Solus Alternative Asset Management and Cerberus Capital Management, had also devised a rescue and restructuring plan for LightSquared but dropped it and their objections to the Fortress Investment (et al) plan when LightSquared agreed to buy back their preferred stock and debt.
So now the way is open for New LightSquared build-out it's nationwide LTE network- provided of course that this time round the FCC manages to approve it.
New LightSquared will have upwards of $1.25 billion in operating cash to enable it to "make full use of its spectrum to provide existing and innovative services." Interestingly, but somehow unsurprisingly, amongst the new senior management team at the resurrected company are Ivan Seidenberg, the sometime chairman of Verizon Communications Inc and Reed Hundt, who used to be the chairman of the FCC.
And, while Charlie Ergen may be nothing to do with the New LightSquared, his Dish Network is a force to be reckoned with. It has grown a lot since LightSquared went into bankruptcy protection and has garnered a large swathe of more than 50MHz of mid-band spectrum. Meanwhile two of its partners are in the act of gaining approval to buy licenses for 25MHz of AWS-3 spectrum, including 13MHz of paired spectrum.
If that goes ahead all that Dish will need is a telecoms partner to become a full-on head-to-head competitor with New LightSquared. This isn't over yet, not by a long chalk (as we say in England).
Email Newsletters
Stay up to date with the latest industry developments: sign up to receive TelecomTV's top news and videos plus exclusive subscriber-only content direct to your inbox – including our daily news briefing and weekly wrap.