Is Qualcomm bullying phone manufacturers? FTC alleges "anticompetitive tactics" that are "impeding innovation"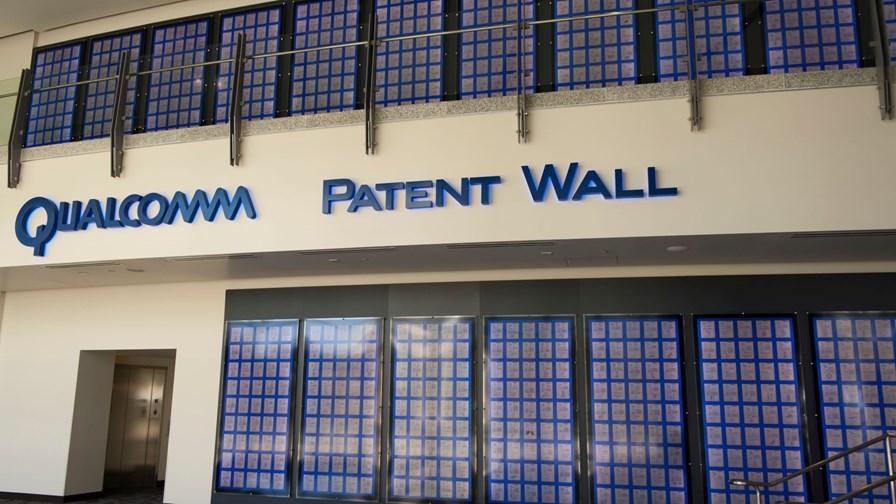 FTC claims Qualcomm engages in a "no license, no chips" policy...
Extracted exclusivity from Apple in exchange for reduced patent royalties...
Monopolises the cellular baseband processor market.
Not so, says Qualcomm, which vigorously refutes the claims
The US Federal Trade Commission yesterday filed a complaint in federal district court charging Qualcomm with using "anticompetitive tactics" to maintain its monopoly in the supply of certain baseband processors used in mobile phones and other consumer products. It alleges that Qualcomm has used its dominant position as a supplier of these semiconductor to impose "onerous and anticompetitive supply and licensing terms" on mobile phone manufacturers and to weaken competitors.
Ouch! Needless to say, Qualcomm rallied its not-inconsiderable legal forces and issued a rapid rebuttal, saying it will "vigorously contest" the complaint and defend its business practices.
The FTC allegations
So what exactly has got the FTC so hot under the collar? The Commission works to promote competition, and protect and educate consumers. It is the upholder of fair and honest commercial practices in the US. When it believes there is mischief afoot, it seeks legal action via the federal courts.
The FTC has had a good look at Qualcomm's activities and has determined that it is abusing its position as an essential patent holder within the mobile industry. Unfortunately, this means a brief discussion about FRAND – fair, reasonable, and non-discriminatory patent licensing terms – whose very mention elicits groans of despair.
Qualcomm holds many essential patents that support the globally accepted standards within telecoms and so licenses them on FRAND terms, which is common industry practice. So far so good. However, the FTC alleges that Qualcomm strong-arms mobile device manufacturers into agreeing license terms that they would ordinarily reject (and then go to court to obtain an arbitrary settlement figure), by threatening to disrupt manufacturers' supply of all-important baseband processors.
In other words, pay us what we say or we won't give you the gear, and then see how long you stay in business. Or as the FTC puts it, a policy of "no license, no chips". With no obvious fall-back option, manufacturers would have no choice but to agree to whatever the supplier demands.
"These royalties amount to a tax on the manufacturers' use of baseband processors manufactured by Qualcomm's competitors, a tax that excludes these competitors and harms competition," claims the FTC. "Increased costs imposed by this tax are passed on to consumers."
By excluding competitors, the FTC says Qualcomm impedes innovation that would offer significant consumer benefits – not just in mobile phones, but in a whole range of consumer connected devices and IoT products. The FTC further charges that Qualcomm has "consistently refused to license those patents to competing suppliers of baseband processors.
The FTC has also pulled Apple into the legal furore. It alleges that Qualcomm extracted exclusivity from Apple in exchange for reduced patent royalties, and that it "precluded Apple from sourcing baseband processors from Qualcomm's competitors from 2011 to 2016.", recognising that any competitor that won Apple's business would become stronger, and therefore it used exclusivity to prevent Apple from working with and improving the effectiveness of Qualcomm's competitors.
The FTC has asked the court to order Qualcomm to cease its anticompetitive conduct and take actions to restore competitive conditions.
Qualcomm's rebuttal
Qualcomm believes the complaint is based on "a flawed legal theory, a lack of economic support and significant misconceptions about the mobile technology industry." In other words, the FTC really doesn't know what it's taking about. A touch patronising, perhaps, yet reinforces the view that Qualcomm isn't going to take such allegations lightly.
The vendor says it has never withheld or threatened to withhold chip supply in order to obtain agreement to unfair or unreasonable licensing terms, and so the FTC's central thesis of its complaint is wrong.
"This is an extremely disappointing decision to rush to file a complaint on the eve of Chairwoman Ramirez's departure and the transition to a new Administration, which reflects a sharp break from FTC practice," said Don Rosenberg, EVP and general counsel for Qualcomm. "In our recent discussions with the FTC, it became apparent that it still lacked basic information about the industry and was instead relying on inaccurate information and presumptions."
Qualcomm says its contribution of technologies to standard setting organisations and its broad-based licensing of those technologies on RAND terms has helped with the explosive growth of the mobile communications industry worldwide.
"The historically unprecedented level of innovation and extraordinarily successful worldwide adoption of mobile technology, and the vibrant competition within the industry, make it difficult to understand why the FTC decided to act in this case," said Rosenberg. "The intellectual-property-rights policies of the cellular standards organisations do not require licensing at the component level, and the FTC does not have the authority to rewrite industry policy. That is for the industry, not a regulator, to decide."
He added: "We look forward to defending our business in federal court, where we are confident we will prevail on the merits."
Playing politics?
Mind you, a week is a long time in politics (as someone once said), and this Friday sees the inauguration of President Trump. His new administration means that Republicans will then make up the majority of the FTC, including the chairmanship. Considering that the FTC's own vote to pursue the case was a result of a split 2-1 decision (with the sole Republican, Maureen Ohlhausen, dissenting, and only three of five FTC commissioners currently in place), then this action against Qualcomm may soon fizzle out.
Ohlhausen issued a dissenting statement, saying that the Commission's decision to sue Qualcomm is "an enforcement action based on a flawed legal theory that lacks economic and evidentiary support, that was brought on the eve of a new presidential administration, and that, by its mere issuance, will undermine US intellectual property rights in Asia and worldwide."
Qualcomm says this is an example of "midnight litigation" with "novel and untested legal theories" that could actually damage competition in the US. It is adamant that the FTC accelerated its investigation into the company in order to file the complaint just days before the change of Administration.
Hey ho. Trumpland is already shaping up to be a rather unpredictable place.
Email Newsletters
Stay up to date with the latest industry developments: sign up to receive TelecomTV's top news and videos plus exclusive subscriber-only content direct to your inbox – including our daily news briefing and weekly wrap.