Broadcasters offered improved access to mobile networks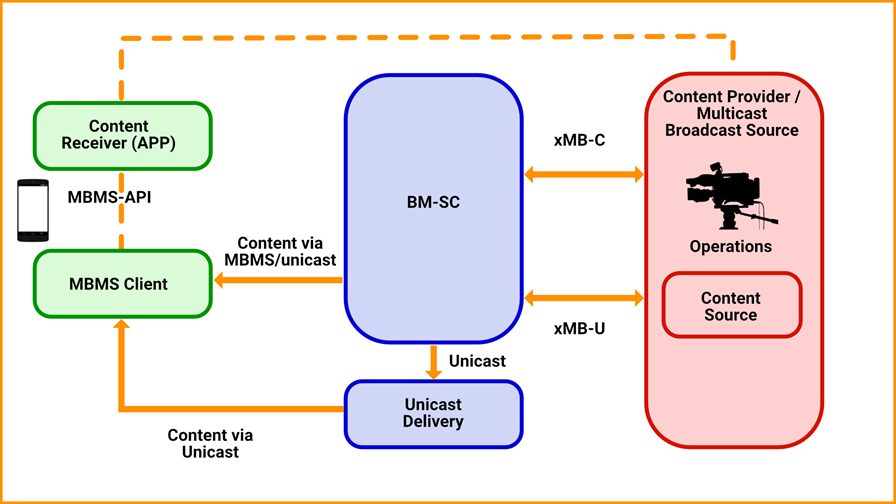 3GPP publishes Enhanced Television Services over eMBMS
Part of Release 14 of the 3GPP's LTE-based specifications
Features include greater radio broadcast range and free-to-air services
Support for TV services to both mobile devices and stationary TV sets
3GPP has added features to Release 14 to enable mobile networks to deliver television services in new and improved ways. According to the international group, television and content providers may now directly provide their services over standardised interfaces. Features include greater radio broadcast range, free-to-air services and transparent mode delivery of digital video signals.
The idea behind optimising cellular networks for TV-based content and services is not a new one. There has been a strong push recently to get LTE-Broadcast up and running, as well as to expand its capabilities beyond the early use case of providing simultaneous live-streamed content within the confines of a sports stadium or entertainment arena. Prior to that, the idea was also tested in various ways with 3G technology. So far, and for whatever reason, the idea of using cellular to "broadcast video" has not hit the mainstream. The fact that in many parts of the world TV has access to comprehensive, terrestrial, aerial-based distribution networks is no doubt a major factor working against the cellular business models.
HD TV services are widely available through dedicated mobile apps on smartphones and tablets. Yet despite being primarily carried over mobile broadband unicast connections, these services are individually managed independently of the mobile operator. The classic "over the top" play that circumvents the network operator and their investment.
The latest Release 14 features should enable mobile operators to offer additional capabilities and control to broadcasters and content providers – giving them a reason to collaborate and work with the operators, rather than remain independent of them. This should become increasingly important as the industry continues to move towards UHD 4K content, HDR and offer more interactive features. Advances in Release 14 will allow improved support for television services to both mobile devices and stationary TV sets over eMBMS (enhanced multimedia broadcast and multicast system over LTE) as well as unicast. Several modifications have been made to enhance the 3GPP's eMBMS radio interface efficiency and flexibility, as well as to enhance the system architecture and media formats flexibility for content providers, broadcasters and mobile network operators. These include:
Support of larger Inter-Site Distance (ISD)at high spectral efficiency, which will enable the support of different device types, such as those requiring rooftop or car mounted antenna reception
Dedicated or mixed eMBMS carrier, which will facilitate mixed unicast and broadcast services over a single carrier using up to 100% broadcast resource allocation
New MBSFN subframe type to reduce overhead in transmissions
Shared eMBMS Broadcast, enabling operators to aggregate their networks into a shared content distribution platform, avoiding the broadcast of the same content at the same time over different networks.
Release 14 also contains enhancements of the 3GPP eMBMS system architecture and media formats. A "receive-only" mode enables devices without a SIM card or subscription to access a subset of the eMBMS TV services. In other words, supporting the inclusion of traditional TV sets. One specific application of receive-only mode is to enable Free-to-Air content broadcast over eMBMS, which effectively extends the applicability of mobile broadcast to support public broadcasting requirements. The latest 3GPP specifications should also operate with the European Union's decision on the 470-790MHz spectrum range.
Email Newsletters
Stay up to date with the latest industry developments: sign up to receive TelecomTV's top news and videos plus exclusive subscriber-only content direct to your inbox – including our daily news briefing and weekly wrap.