Binge On brings out the Bard in T-Mobile's broadband competitors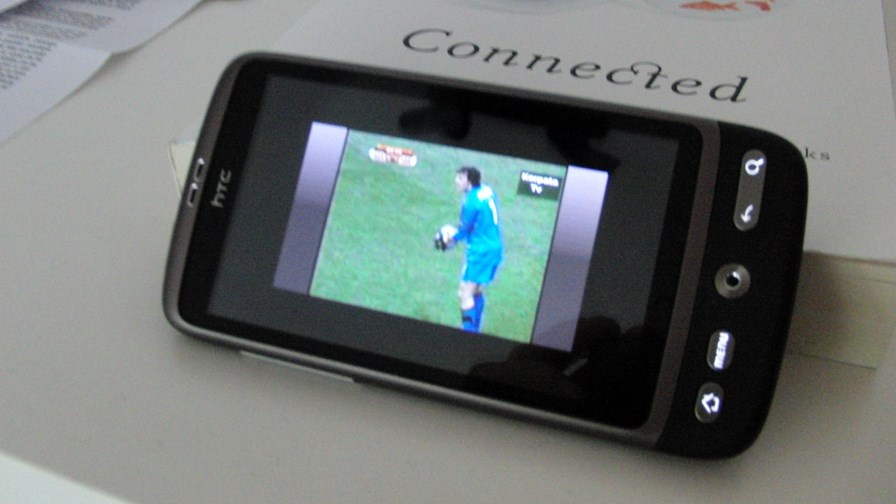 Not so much a level playing field, more a blasted heath.

Wrong-footed rivals rant, Lear-like, as they cast around for a meaningful response.

"I will do such things - what they are yet I know not, but they shall be the terrors of the earth." Or not.

T-Mobile US claims new service is based on new network management technology, so there are no net neutrality implications.
Yesterday TelecomTV reported on the imminent introduction of "Binge On", the new service from T-Mobile US that allows subscribers to stream as much video content as they want, sort of 'for free', and without eating into their mobile data plan allowances. It's a real disruptor in a space that certainly needed disrupting and reaction from T-Mobile's worried competitors and arch enemies, including AT&T and Sprint, has been swift and condemnatory. John Legere, T-Mobile's bashful wallflower of a CEO, the man they all love to hate, is obviously doing something right - even if a lot of it is smoke and mirrors.
T-Mobile US is apparently transmuting before our very eyes as it evolves from being a 'traditional' wireless telco into a new, and for its rivals, very scary form of a non-cable cable company. Established TV content providers and broadcasters will also be worried because what T-Mobile hopes Binge On will do is to draw users away from their old viewing habits, and that will be greatly to the detriment of the 'old school' type providers.
T-Mobile US has shaken the established order of things by giving Binge On users a great incentive to use their mobile devices to watch a great deal of video content. By exempting hugely popular services such as HBO and Netflix from users monthly data caps T-Mobile is hoping to lure subscribers away from other mobile operators and to sign-up with it. Competitors are angry and scared - as well they might be having for years milked and bilked consumers for, literally, all they are worth as far as data "allowances" are concerned.
T-Mobile US is also giving the cable companies pause in that although their services offer attractive content that subscribers are willing to pay premium prices to receive, they can't route content to mobile devices - and consumers want to be able to watch what they want, when they want, where they want. That's why cablecos are increasingly involved in the operation of fixed WiFi. But coverage is incomplete and so they are looking seriously at the provision of mobile services as well.
"First let me talk with this philosopher. What is the cause of thunder?"
T-Mobile US says the Binge On service uses video optimisation methodologies to reduce the impact of mass video streaming on its network, so allowing it to provide uncapped services to all its 'Simple Choice' customers at no extra cost. As part of its cunning plan, the carrier is hoping to get round net neutrality concerns by positioning the new offering under the guise of network management technology - which is explicitly permissible under the terms of the US regulator's net neutrality guidelines.
Thus, T-Mobile claims its adaptive bit-rate technology, which sits in the packet gatewaysnof its network, lets subscribers stream triple the amount of data they have been doing hitherto whilst consuming exactly the same amount of network resources.
Unsurprisingly, AT&T and Sprint are dismissive of T-Mobile's claims and, Cassandra-like, are warning that woe and misery lies in store for users of the Binge On service because it will inevitably cause network congestion and deliver poor quality video. Well, they would say that, wouldn't they? After all, "How sharper than a serpent's tooth it is to have a thankless child."
Speaking yesterday at the Wells Fargo Securities Technology, Media & Telecom investor conference, in New York City,Ralph de la Vega, the president and CEO of AT&T Mobile & Business Solutions, said, "When you give people unlimited, they use it in a significant way." Well, there's a surprise, and isn't that just what T-Mobile wants anyway?
Mr. de la Vega added that, thanks to its recent acquisition of DirecTV, AT&T has the capability to offer a much better video experience than Binge On. He said, "The combination of our wireless and broadband assets [gives us the] unique capability to deliver any video that the customer wants over any device, in a very affordable way." However, he didn't explain why AT&T hadn't made much of this capability before T-Mobile made its big splash yesterday, nor did he quantify exactly what "affordable" means. A tricky one that, given that Binge On is, to all intents and purposes, free.
Speaking at the same event, Tarek Robbiati, Sprint's CFO, said,"I think the word 'binge' is very apropos. It looks like a hangover is going to come at some point." He didn't say who for.
The riposte from John Legere, the industry's very own Edmund, was, "We fundamentally believe in a free and open Internet. Our new service is highly net neutrality friendly as it is open to all video providers and does not require them to pay T-Mobile to participate in Binge On. What's more, if they wish to, users are able to switch off streams that are optimised by Binge On."
However, not all are as sanguine as T-Mobile's CEO. For example, Matt Wood, the policy director of the Free Press group, the US lobbying organisation that pushes for increased government oversight of ISPs and is a major supporter of the concept of net neutrality says, "T-Mobile wants to suggest that it is saving customers money by exempting video from its data caps. But we have to remember that T-Mobile imposed these caps in the first place. It's a cheap sales trick: First you fabricate a problem for customers; then you make that problem go away and act like you've done them a huge favour. Exemptions for selected streaming-video services prove there's no legitimate reason to impose data caps in the first place. Data is data. There's nothing about a gigabyte of Netflix content that makes it more or less of a drain on the carrier's network than a gigabyte of some other data." Good point.
So where does all this leave other US operators? Well, industry analyst Mark Lowenstein comments, "I believe the other operators will have to follow suit with some additional data offers or promotions. And video is going to start becoming another battleground. Who has the 'best network' for video; what quality is acceptable on different form factors; and what sorts of pricing, business model, and technology innovations are possible in an industry that has, until now, essentially discouraged video usage over the cellular network?"
Or as John Legere puts it with reference to AT&T and Verizon, "Dumb and dumber are really gonna lose their shit over this one." How very Shakespearean. I can hear, dear, dear Larry enunciating it now.
Email Newsletters
Sign up to receive TelecomTV's top news and videos, plus exclusive subscriber-only content direct to your inbox.