Bell Labs argues the case for HetNets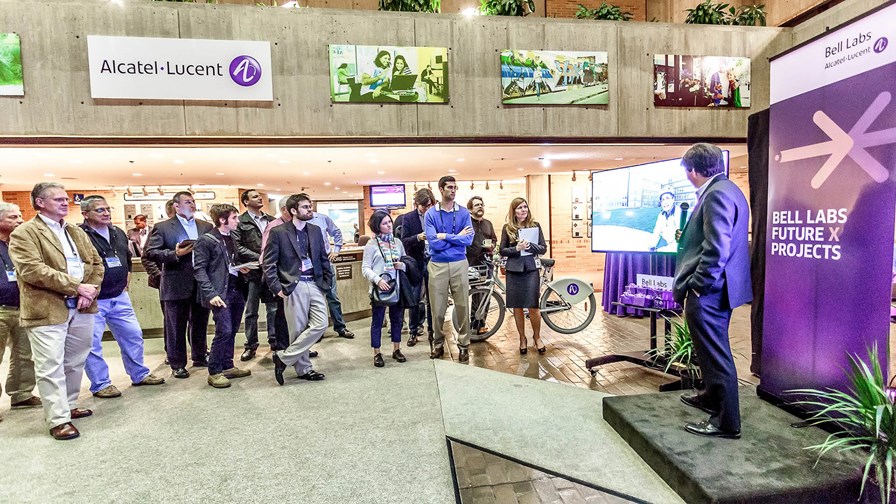 Alcatel-Lucent's Bell Labs facility claims that ultra-broadband mobile networks can make significant energy savings and performance gains by deploying a mix of macro and small cell radio base stations. Its findings are the result of work on the IntelliSpektrum research project, which featured collaboration between Bell Labs, the Fraunhofer Institute for Applied Solid State Physics, the Fraunhofer Heinrich-Hertz-Institute and Intel Mobile Communications.
The IntelliSpektrum project set out to demonstrate how base stations can be dynamically adapted to better manage traffic loads and save energy without any adverse affects to end-user service quality – even as mobile data traffic rises and the number of devices connecting to a network increases.
Researchers discovered that there were "significant" energy savings possible in heterogeneous (HetNet) mobile networks that comprise a mix of Macro, Metro, Pico and Femto radio base stations. Savings of more than 50 per cent were seen in mobile networks with a high number of small cells compared to those comprised only of macro base stations. HetNets are also able to make more efficient use of infrastructure because they can better adapt to high- and low-load traffic situations.
Although the number of base stations in close proximity to each other can create a risk of inter-cell interference and degrade service quality, when interference coordination is employed it not only reduces this risk of but also shows gains in energy and performance. Bell Labs says throughput gains of 10 per cent in the downlink and more than 50 per cent in the uplink were observed.
"Findings from the project underscore the critical importance of small cells," said Marcus Weldon, President of Bell Labs and CTO of Alcatel-Lucent, "and prove that that by deploying a mix of base station radios operators will see better energy efficiency and increased network performance, thereby improving their customers' experience and increasing efficiency."
As part of the research project, Bell Labs developed a flexible dual-band amplifier module for the base station, covering 2.1GHz and 2.6 GHz. Intel provided the technology to monitor the cellular modem power consumption state in terminals.
"Our research is focused on making important contributions to fields that include energy, communication and mobility," said Vincenzo Carrubba, scientist at the Fraunhofer Institute for Applied Solid State Physics. "We intend to use the research findings to deliver improvements in communications that make life a little easier for many people."
The IntelliSpektrum research project was funded through the German government's IT2Green programme, and was targeted to develop technology to enable intelligent spectrum management and deliver energy-efficient and service-optimised access to mobile networks.
Email Newsletters
Stay up to date with the latest industry developments: sign up to receive TelecomTV's top news and videos plus exclusive subscriber-only content direct to your inbox – including our daily news briefing and weekly wrap.