Virgin, TalkTalk answer call of duty to cope with game-related traffic spikes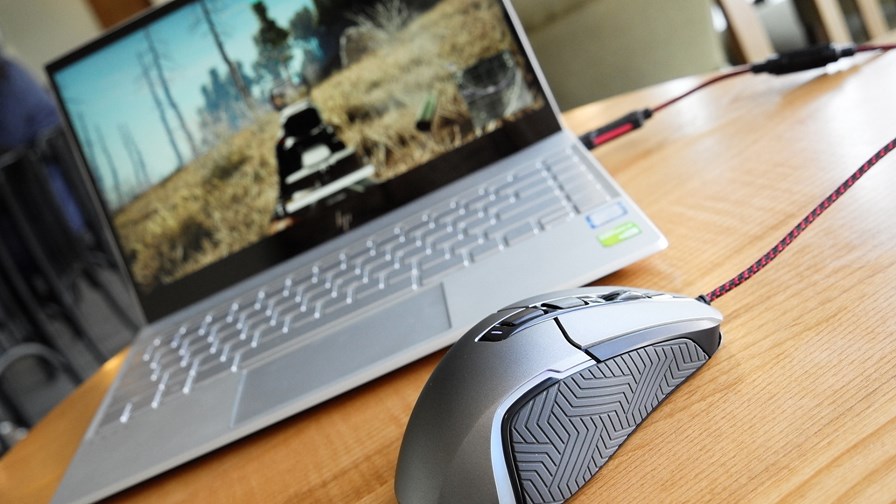 Update causes 60 percent surge on Virgin Media's network
TalkTalk attributes peak of 6.27 Tbps to 'repeat offender' Call of Duty
Apple's spat with Google and Microsoft shows gaming is a serious business
Virgin Media and TalkTalk late last week reported huge spikes in network traffic caused by customers downloading the latest update to popular videogame Call of Duty: Modern Warfare.
Where once it was TV pickup – the phenomenon of electricity-consumption spikes during ad breaks in popular programmes – that made headlines, now it is the release of new gaming content and its impact on telco networks.
The Call of Duty update was around 33-50 GB in size, depending on whether it was downloaded by a Playstation, Xbox or PC user. For Virgin Media, this translated to a 60 percent week-on-week spike in daily Internet traffic last Wednesday, and an extra 22 million GB of data moving across its network.
TalkTalk recorded a 56 percent week-on-week increase in daytime network traffic, with overall data consumption across its network peaking at 6.27 Tbps. In a statement on Friday, TalkTalk said Call of Duty is "well known" for causing surges in usage, with an update in June being responsible for TalkTalk seeing its busiest ever day, as traffic spiked to 6.71 Tbps.
For years now we have been told about how large a proportion of Internet traffic is comprised of video. Mass adoption of user-generated content, video-conferencing, and viewing of 4K video is what we have been told will be the main traffic driver. The more erudite pundits point out that telcos aren't really building comms networks at all, but in fact video networks. Gaming, in contrast, has been cast in a niche role.
Video might make up most of the volume, but in terms of taxing network capacity, last week's evidence suggests that gaming is where all the action is.
According to Newzoo, by the end of this year, 2.7 billion people will be playing videogames. They will play on more than one platform: 2.5 billion on mobile; 1.3 billion on PC; and 800 million on games consoles. The industry is expected to reach the 3 billion players milestone in 2023.
Physical media has made way for downloads, and some of the glitzier titles, like Red Dead Redemption 2 for example, weigh in at more than 100 GB.
As previously reported, online multiplayer gaming stands apart from other forms of data traffic because it doesn't cope well with latency, jitter and packet loss.
The state of the game is being constantly updated as players interact with it. A 30-second TikTok clip being uploaded or downloaded, a Zoom video stream that needs a bit-rate adjustment if throughput drops, or watching a video in HD or 4K are all easier to manage.
Chunk of change
Then of course there is the growing value of gaming – Newzoo expects global gaming revenues to reach $159.3 billion this year, rising to $200 billion by 2023. It has encouraged big names to take a heightened interest in the market and led to some interesting fireworks.
The latest example is Apple's refusal to publish Google's and Microsoft's cloud gaming apps – Stadia and xCloud respectively – on the App Store.
According to Business Insider, Apple's excuse is that App Store employees must be able to review each and every game available in the App Store, and they can't do that if they are offered through Stadia and xCloud, which effectively operate as separate online store fronts. The report points out quite rightly that the same policy doesn't apply to the likes of Netflix and Spotify, which also act as online store fronts for other forms of content.
Apple is already a major player in casual gaming, and it is trying to elbow its way into the more serious end of the market through its subscription service, Apple Arcade. That job becomes more difficult if it is also hosting rivals like Stadia and xCloud.
Whether it's the technical side of managing traffic, or the business side of out-manoeuvring rivals, navigating the gaming market is far from child's play.
Email Newsletters
Sign up to receive TelecomTV's top news and videos, plus exclusive subscriber-only content direct to your inbox.