Google Stadia might give operators the jitters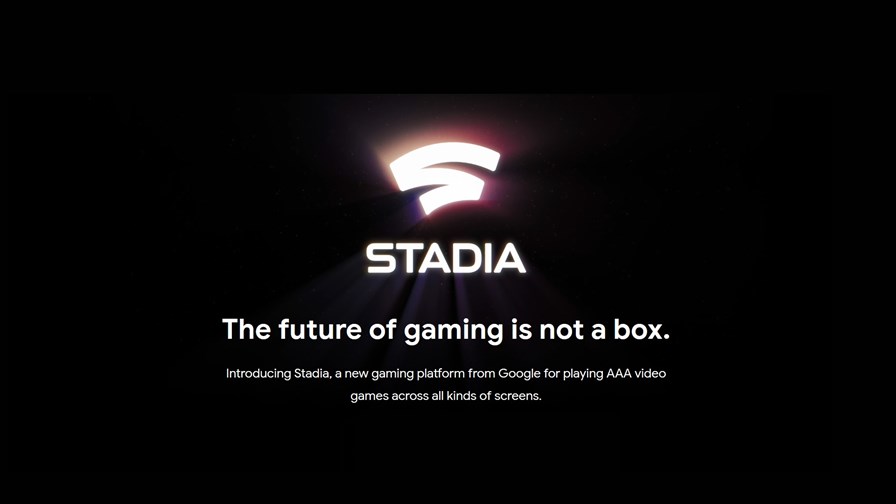 Cloud gaming service will test telcos' DSP capabilities to their limit
Might cause a rethink on mobile data caps, traffic management
Google isn't the only big name firmly focused on cloud gaming
Far from only shaking up the video game industry, Google's Stadia cloud gaming service looks likely to ruffle a few feathers in the telco sector too.
Reason being, the Internet giant recently shared Stadia's minimum and recommended broadband speed requirements, and in short, they could spell trouble for any mobile operator aspiring to enable its customers to access the service over its network.
To use Stadia on a phone, gamers will need at least a 10 Mbps connection. While that should be eminently achievable on today's cellular networks, the problem comes from the volume of data consumed. At that consistent speed, an hour of gameplay will use 4.5 GB. That's a sizeable chunk of mobile data allowance in just one hour.
That's the minimum. Google's recommended speed is 35 Mbps. This is for gamers who want the big-screen, 4K experience on a TV, PC or games console, rather than on a phone. But if a customer had the bright idea of connecting their home entertainment system to a mobile broadband dongle, or using their phone as a hotspot, they would chew through 15.8 GB of data per hour at 35 Mbps.
As someone who squeezes in a modest 16-20 or so hours per month of gaming, I would only be able to use Stadia on a very narrow selection of unlimited – and therefore expensive – mobile data plans. What about those who take their gaming more seriously?
A mobile operator only has a limited number of levers it can pull in this situation; the most obvious one would be to recommend that Stadia customers buy more data, but in a competitive market, there's only so much wriggle room.
In addition, at a time when 5G networks are coming online, what mobile operators must absolutely avoid doing is to advise subscribers to do all their cloud gaming over fixed or Wi-Fi – it would be like waving the white flag at the beginning of the battle.
Beating the rush
For fixed broadband providers, which generally speaking offer unlimited data as standard, the technical challenge is perhaps larger than the tariff challenge.
With ever more content being accessed over IP, and growing demand for multiroom/screen streaming, cloud gaming adds another layer of complexity into the mix.
As well as having sufficient bandwidth, cloud gaming works best when latency, jitter and packet loss are kept to a minimum. But those three creep up when the network is contended. If half of everyone living in one neighbourhood gets home from school or work in time to stream a football match, and then perhaps a quarter decide to play various games on Stadia, the volume and variance of data vying for last-mile capacity will spike, and could cause issues for some end users during busy periods.
Small but growing
Cisco expects IP video to account for 82 percent of global IP traffic by 2022. It expects Internet gaming traffic to grow from one percent to four percent by the same date. Personally, I think the latter estimate might be a little conservative when you consider what is happening right now in the gaming market.
Google is not the only big name in cloud gaming. Sony already offers a service to its customers, called PlayStation Now. Xbox maker Microsoft is working on its own service, dubbed xCloud, and Apple is getting in on games with a subscription service called Apple Arcade. This won't necessarily be a cloud gaming service in the sense that Stadia is, but it will nonetheless allow users to download games and play them on any Apple device.
Digital TV Research this week predicted that global online TV episode and film revenues will hit $159 billion by 2024. By comparison, Newzoo predicts that the global gaming market will be worth $174 billion by 2021.
Of course, Cisco's forecasts includes all types of IP video, not just online TV and films, but also B2B and user-generated content. Nonetheless, when you consider the degree of focus on cloud by the games industry, and the size of the sector itself, I still think that four percent prediction will prove to be a little wide of the mark.
Email Newsletters
Stay up to date with the latest industry developments: sign up to receive TelecomTV's top news and videos plus exclusive subscriber-only content direct to your inbox – including our daily news briefing and weekly wrap.