Shoot 'em up and kill 'em all eSports ruled out as future Olympic event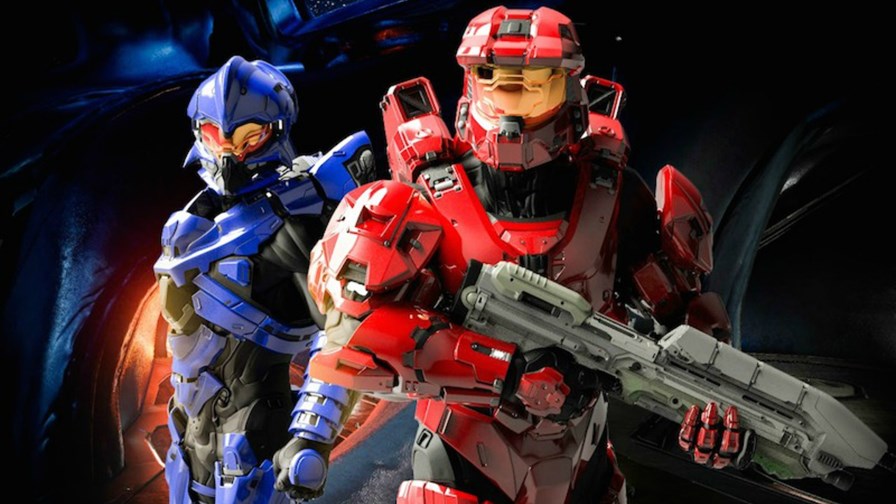 Olympic President draws the line at multi-player video games
There's violent and then there's 'too violent'
Violation of 'ethical principles' and 'Olympic values'.
Still OK to batter the living daylights out of an opponent in the boxing ring though
Some consider the Olympic Games to be the quadrennial celebration, epitome and apogee of human sporting endeavour and excellence and, as such, prima facie evidence of humanity's innate nobility and ability to compete in a spirit of peace and internationalism - even if it is for just two weeks every four years.
Critics of the Games counter that they are bloated, commercialised arenas for power politics that cost far to much to mount and have have deleterious effects on local populations and national budgets. Furthermore, the massively expensive and needlessly grandiose "build each time" model that so delights the International Olympics Committee but bankrupts cities and decimates national budgets usually leaves behind sporting and other venues and facilities that quickly deteriorate into abandoned, rotting white elephants when the five ring circus moves on to its next venue.
Then there are the individual 'sports' themselves. Some, such as athletics, are beloved permanent fixtures but every four years or so new events are added to the list of official Olympic sports and some are deleted - often without any apparent rhyme or reason. For example, the tug of war (a genuine test of strength and stamina) was long ago replaced by that well known mass participation speciality dressage, i.e. making horses dance. Very inclusive, very sporty. Utterly pointless.
Since the Barcelona Games, back in 1992, there has been increased emphasis and reliance on complex technologies at the Olympics and these are now regarded as integral and vital to their success. Furthermore, various events are now almost as dependent on IT and telecoms technology as they are on the physical abilities and skills of teams and individuals. That's why it is good to be able to report that the International Olympic Committee is not prepared to designate 'eSports' as a future Olympic event because they are "too violent."
eSports are, of course, a form of competition using video games, normally in the form of organised, multiplayer video game competitions played (particularly in Asia and North America) between professional players, and thus not in particularly accordance with the much-vaunted and already badly-compromised Olympic ideals of amateurism, universality and respect for fundamental ethical principles.
The most common video game genres associated with eSports are real-time strategy, fighting, 'first-person shooter' and 'multiplayer online battle arena ' tournaments and participants play to earn prize money. Given this, adding eSports to the roster of approved Olympic Sports (and there has been pressure to do so) has proven to be a step too far for the current President of the International Olympic Committee, Thomas Bach.
Speaking at the recent Asian Games held in Jakarta Palembang (where eSports were part of the schedule) Bach said, "We cannot have in the Olympic programme a game which is promoting violence or discrimination, so-called 'killer games'. They, from our point of view, are contradictory to the Olympic values and cannot therefore be accepted."
Thomas Bach won a gold medal for the stylised and ritualised violent sport of fencing at the Montreal Olympics in 1976 and accepts that 'combat sports' have long had a place at the Games. He told his audience, "Of course every combat sport has its origins in a real fight among people but sport is the civilised expression of this. If you have eGames, where it's about killing somebody, this cannot be brought into line with our Olympic values."
The case for including eSports in the Olympics also took a big knock after the recent US shooting at video games tournament in a Florida shopping mall, where three people including the gunman died and 10 others were injured. The chief of the Asian Electronic Sports Federation, Kenneth Fok made the point that while losing at eSports tipped the killer over the edge, "the bigger issue is one of gun control and access to firearms."
Email Newsletters
Sign up to receive TelecomTV's top news and videos, plus exclusive subscriber-only content direct to your inbox.