Enter player two: Deutsche Telekom to take on Stadia at its own game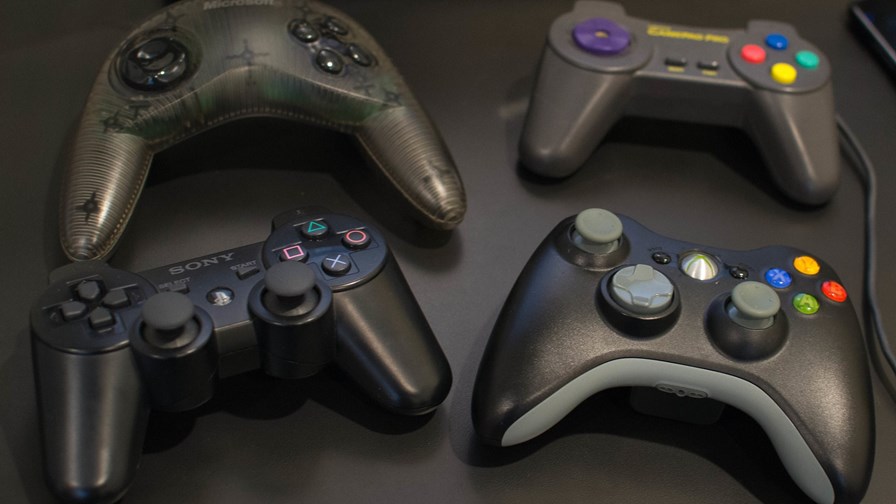 Cloud gaming service MagentaGaming slated for 2020 launch
Beta phase open soon; participants need at least a 50-Mbps connection
Telco will have its work cut out to maintain an engaged user base
Deutsche Telekom has become the latest player to jump into cloud gaming, but to stand a chance, a lot of puzzle pieces must fall into place.
Called MagentaGaming, it promises users the option of playing loads of compelling games on a broad range of hardware, including Windows and Apple PCs, Android smartphones and tablets, and smart TVs. Xbox and iOS support are in the pipeline, and there are plans to integrate it with Deutsche Telekom's MagentaTV service.
As with Google's Stadia cloud gaming service, the emphasis is on not having to buy the latest and greatest device to enjoy top-notch games; all the heavy lifting is done in the data centre and streamed to the user.
Technically speaking
There are still technical challenges, of course, namely latency, jitter and packet loss, which can all render a game unplayable if any of them creep up too high. This can happen when networks are under heavy load.
That brings us onto bandwidth. At this stage in proceedings, MagentaGaming players will need at least a 50-Mbps connection for it to work properly. That is considerably higher than Stadia's minimum recommended speed of 10 Mbps for phone users and 35 Mbps for big-screen players. However, it is worth remembering that either one or both of Google and Deutsche Telekom might be being a little optimistic about how much bandwidth their cloud gaming customers will actually need. We won't really find out until these services are up and running and the reviews come out.
Value for money
There is no word yet from Deutsche Telekom on pricing, but the fee needs to be low enough to compete with Google Stadia, or potentially lower, if it can't attract a sufficient number of triple-A rated games to its platform (more on the games themselves later). This is tricky, because the German incumbent needs to keep the lights on, of course.
That might prove difficult, given Google is working on a free, basic version of Stadia, called Base. Due out in 2020, it will be pitched at those who don't care enough about games to spend £8.99 per month on a Stadia Pro subscription.
Whatever Deutsche Telekom's pricing strategy, MagentaGaming needs to offer value for money, or it will be dead on arrival. Avid gamers, who already own expensive hardware, will simply stick to what they know, which is either buying games outright or playing one of the myriad free-to-play titles out there. Meanwhile, casual gamers won't give any thought whatsoever to signing up.
Compelling content
Much like a video-streaming service, cloud gaming services need to offer a raft of compelling titles that will pull in the punters.
When MagentaGaming's beta programme launches on 24 August, there will be more than 100 titles to choose from. I fall between the casual and avid gamer stools, and out of the games listed on the Website, there were five that I recognised, three of which I have had some experience of playing. That isn't many compared to Steam or GOG, and while it's too early to dismiss MagentaGaming for lacking a big catalogue of popular titles, it is vital it keeps adding heavy-hitters to its portfolio to cement a reputation as a credible gaming platform.
Community spirit
Nowadays there is more to gaming than just playing them. You can watch your friends or favourite gamers stream their sessions, there are organised online events for all-comers, and of course there is professional eSports.
Stadia and MagentaGaming alike will be under pressure to foster a community of engaged players and spectators. Again, it all comes back to credibility. Developers need to release their games on platforms that people will actually use, or it won't be worth their time or money.
This is arguably where Google is at an advantage, because it is going after a global audience, and YouTube is already being used as a platform for game streaming.
Another way of looking at it is that cloud gaming is like organising a party. You need to hire a cool venue, stock it with great food and refreshments, play decent music (highly subjective, of course), and charge an appropriate entry fee. Get any one of those elements wrong, and there is a risk that no one will show up. Believe me, I know :-(
Deutsche Telekom will need to throw one hell of a party if MagentaGaming is going to stand any reasonable chance of success.
Email Newsletters
Sign up to receive TelecomTV's top news and videos, plus exclusive subscriber-only content direct to your inbox.