LoRa Alliance claims it's carving out a sustainable 'complementary' place in IoT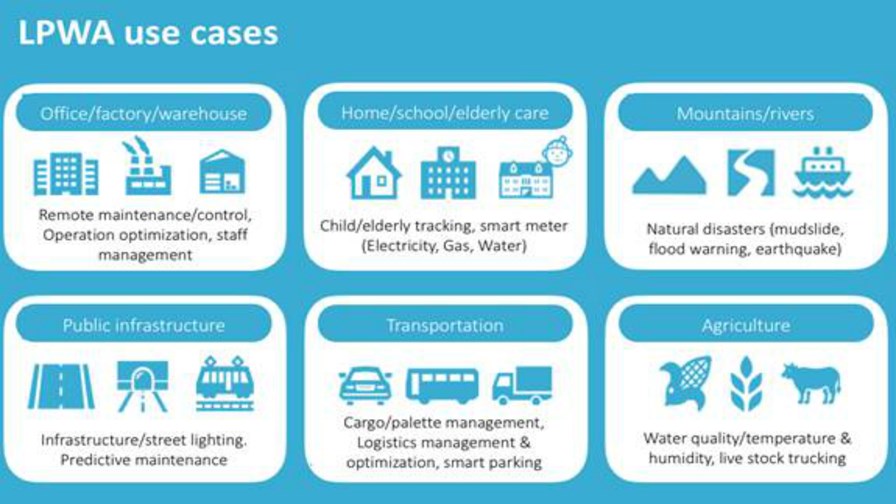 LoRaWAN chalks up deals and a fast growing ecosystem
Large buy-ins include SK Telecom and Japan's SoftBank
But what's the long-term strategy?
The LoRa Alliance claims to be making real progress on a global basis, despite the cellular standard - NB-IoT - firming up and rival narrowband services in licensed spectrum due to appear within the next year.
Some observers expected that the imminent arrival of NB-IoT would put a chill on investment in LoRa (and others, such as Sigfox), but that doesn't appear to be happening. At least not according to the LoRa Alliance which recently announced that it had recruited over 400 members since launching in March last year. It estimates that there are currently over 60,000 people working away at LoRaWAN solutions worldwide.
Where a year ago LoRa might have looked like a purely European affair, with deployments in France in particular, the LoRa Alliance points to nationwide deployment plans publicly announced for 17 countries, and an existing roster of live networks operating in more than 150 cities in the world.
To mark that internationalisation, its next 'All Members Meeting' is to be staged next month (11-13 October) in Seoul, Korea, and is being hosted by SK Telecom, one of LoRa's lead operators.
Other LoRa triumphs recently have included Japanese operator SoftBank which is poised to roll out a LoRaWAN network this year. SoftBank, you'll remember, also recently purchased Cambridge-based low-powered silicon specialist, ARM, so observers are expecting IoT to be a major focus for Japan's second biggest operator (and owner of Sprint in the US). SoftBank says it intends to follow a vertically integrated approach by providing a complete IoT solution set using LoRaWAN devices, base stations, IoT network platform, and consulting.
New Zealand has also become a LoRaWAN convert, with a network which already covers half the population there.
Long range outcomes
So what happens up the track? Is it inevitable that the sheer muscle of the cellular industry and its device and equipment ecosystem will make the 'non cellular' technology players uncompetitive in the longer run?
According to Tracy Hopkins of LoRa Alliance, the different requirements for IoT means that there is room for more than one (many more than one) narrowband standard. She expects NB-IoT and LoRaWAN, in particular, to be complementary standards, claiming the openness of the LoRaWAN and the ecosystem already being banged into place, will give it a head start and a long life in the market, and for many companies, she says, the idea of a non-telco-only technology is very attractive if only to keep the cellular operators honest on pricing.
But I wonder whether the pressure on spectrum will be an inhibitor to endless growth for LoRa? The operators using NB-IoT will be able to dedicate licensed spectrum and control usage in a way that a LoRaWAN operator, working in public spectrum, can't. Perhaps one option to keep LoRa in the game long-term, is for the Alliance to offer a licensed spectrum version of the standard, using the guard bands and other spare slivers of spectrum that operators' control in the sub 1 Gig range - and currently destined to be used by NB-IoT. That could keep a viable growth path open for LoRaWAN once all those billions of devices kick in.
Email Newsletters
Sign up to receive TelecomTV's top news and videos, plus exclusive subscriber-only content direct to your inbox.