Wind River offers support for IoT lifecycle management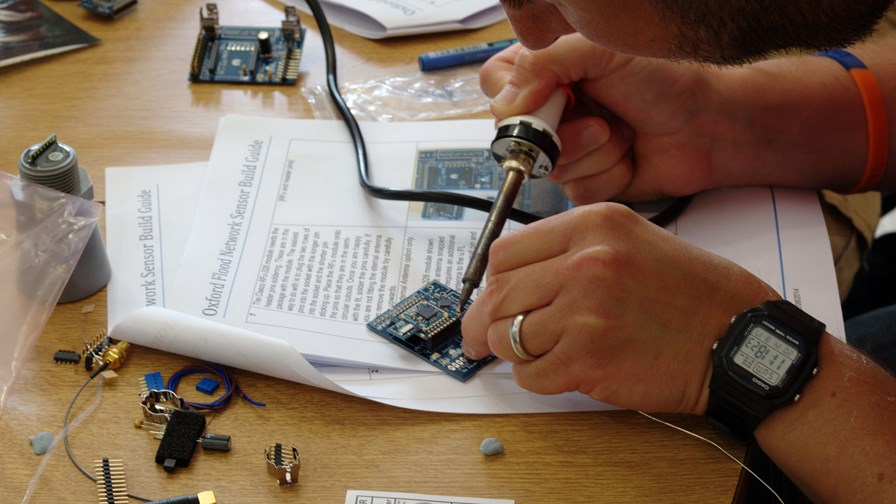 SaaS product suite for IoT lifecycle management
Free small-footprint operating systems for IoT applications
Intel launches new Quark processors and IoT Platform
If we believe the predictions, then the Internet of Things is set to explode with tens of billions of connected devices arriving on the market. From smart home products to industrial automation devices, IoT encompasses a vast range of applications. So it's no surprise that developers of all sizes and skill levels are clambering for a share of the spoils. The problem is, getting these devices designed, built and managed.
Wind River believes it can provide the solution, and has this week expanded its product portfolio with the launch of its Helix Cloud software-as-a-service (SaaS) product suite, and free cloud-connected multi-architecture operating systems – Rocket and Pulsar Linux. The plan is to extend its established OS footprint at the edge beyond devices and gateways, to microcontrollers (MCUs).
"These key additions to our edge-to-cloud portfolio provide our customers and the developer community with a compelling and differentiated set of products that scale from experimentation to development to full commercial deployment," said Barry Mainz, president of Wind River. "From makers to commercial developers, this new offering opens IoT application and device development to a wide range of individuals who want to participate in the IoT opportunity, and provides a foundational toolkit to greatly simplify and accelerate the development of IoT technologies across industries."
The strategy behind Helix Cloud is to provide instant access to development tools, virtual labs, and deployed devices, thereby simplifying and automating how developers build and manage their IoT technologies throughout their entire lifecycle – from design and testing to deployment and decommissioning.
Wind River maintains that a critical component of simplifying edge-to-cloud development is having an OS that can support connectivity and communications between the device and the cloud. Rocket is a tiny-footprint real-time operating system that is directly connected to the Helix Cloud. It is designed for applications running on 32-bit MCUs such as those used in small-footprint sensor hubs, wearables, and devices comprising the IoT edge. Pulsar Linux is a small-footprint binary Linux OS based on the Wind River Linux distribution and is also directly connected to the Helix Cloud, designed to run on applications scaling from 32-bit MCUs to 64-bit CPUs.
The company has also formed the Wind River Helix Developer Program to support and advance the IoT developer community. The program comprises an ecosystem of technology partners, including silicon, independent software vendors, OEMs, ODMs, system integrator, cloud, and operator partners.
Intel IoT Platform
Also this week, Intel (who owns Wind River), announced a new IoT Platform reference architecture and supporting hardware and software products. The products include new Quark processors for IoT and analytics capabilities, all designed to build and secure smart and connected solutions from things to the cloud.
The new IoT Platform reference architecture is focused on enabling the broad Intel ecosystem to simply develop, secure and integrate smart things. The company says the platform provides a blueprint for delivering innovations to market faster by reducing complexity and defining how smart devices will securely connect and share trusted data to the cloud. The first company to announce IoT solutions based on the new Intel IoT Platform is SAP, which will develop its IoT enterprise end-to-end solutions using the Intel platform along with its SAP HANA Cloud Platform.
"Intel further solidifies its position in the IoT and continues to deliver a comprehensive set of building blocks with a strong ecosystem to address the IoT opportunity," said Doug Davis, SVP IoT Group at Intel. "Intel is making it easier for our customers to scale from things to cloud with new Intel Quark processors for IoT and Wind River's free cloud-connected OS for microcontrollers."
Email Newsletters
Sign up to receive TelecomTV's top news and videos, plus exclusive subscriber-only content direct to your inbox.