Why manufacturers need to rebuild operations around IoT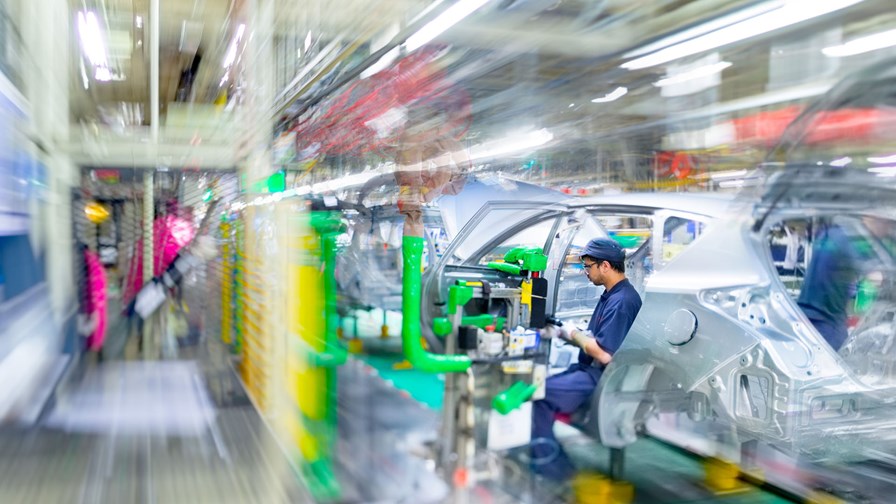 Building foundations for Industrial IoT
56% of US manufacturers in the US are researching or piloting IoT
Dedicated IoT Lab for Korea
World's first LTE-M field trial by Q4 this year
The industrial Internet is quickly morphing into the Industrial Internet of Things, as more vertical markets begin to grasp the possibilities of IoT platforms and evolve their M2M business models. IoT promises to connect products, assets and whole supply chains, with manufacturers able to leverage a combination of software, sensors, and IP-enabled connectivity to change products and processes.
A new report from research firm IDC offers practical advice to help manufacturing IT departments and management justify their investment in IoT, laying down an IoT foundation for incremental improvements and business transformation.
"Developing a roadmap for IoT and an IoT foundation will ensure that the investments satisfy manufacturers' IT and business expectations," said IDC practice director, Kimberly Knickle. "IT organisations can and should play an important role in an efficient and agile rollout of IoT across the various use cases in manufacturing."
She adds that IoT is an essential innovation accelerator for manufacturers, and that by implementing an IoT foundation, manufacturers have the opportunity to increase their real-time visibility into their own operations as well as into their customers' operations. From the analysis of that information, manufacturers can then evaluate how they generate revenue and profit, whether that's through more data-driven execution or new products and services.
"We expect manufacturers to eventually weave IoT into many of their products and processes," added Ms Knickle. "Today, manufacturers should invest in providing the business with access to IoT technology elements they need to drive experimentation and increasing adoption. Sharing tools and technologies across the business will allow the investments and best practices to be shared more easily across departments and requirements."
According to IDC, 56 per cent of manufacturers in the US are researching or piloting IoT for business benefits such as lowering operational costs, improving customer service and support, acquiring new customers, and increasing business process efficiencies. IDC believes that manufacturers now need to move forward with pilots and simultaneously develop an IoT foundation and roadmap.
For more insight into the Industrial Internet, watch our exclusive video interview with Stephen Mellor, CTO at the Industrial Internet Consortium. There's also more background information on industrial IoT in this article.
IoT Lab in Korea
Meanwhile, South Korean telco KT has partnered with Nokia Networks to launch the country's first dedicated IoT Lab. The lab aims to provide IoT-related technical expertise and knowledge to SME partner companies to lay a strong foundation (there's that word again, we could be trending here…) for the creation of a connected ecosystem. This initiative is based on an MoU signed by both companies during the MWC event in Barcelona back in March. KT and Nokia Networks also agreed to implement the world's first LTE-M field trial by Q4 this year.
"This lab is a strong iteration of our vision to become the number one player in Korea's IoT market," said Yun Kyoung-Lim, Head of Future Convergence Business Office at KT. "Our efforts are aimed at encouraging greater participation by domestic companies, which are a crucial factor in driving the change towards a creative IoT-based economy."
"After showcasing the world's first LTE-M for interconnection of sensors, we have now created Korea's first IoT lab," said Andrew Cope, Head of Korea at Nokia Networks, "a solid proof-point of our commitment to standardize LTE-M and create a strong and sustainable IoT ecosystem."
As part of our Inside the Labs series, TelecomTV visited an IoT lab in Sweden earlier this year, to see how Intel was working with local companies to develop an IoT ecosystem.
Email Newsletters
Sign up to receive TelecomTV's top news and videos, plus exclusive subscriber-only content direct to your inbox.