Vodafone launches "V by Vodafone" and wades into the consumer IoT market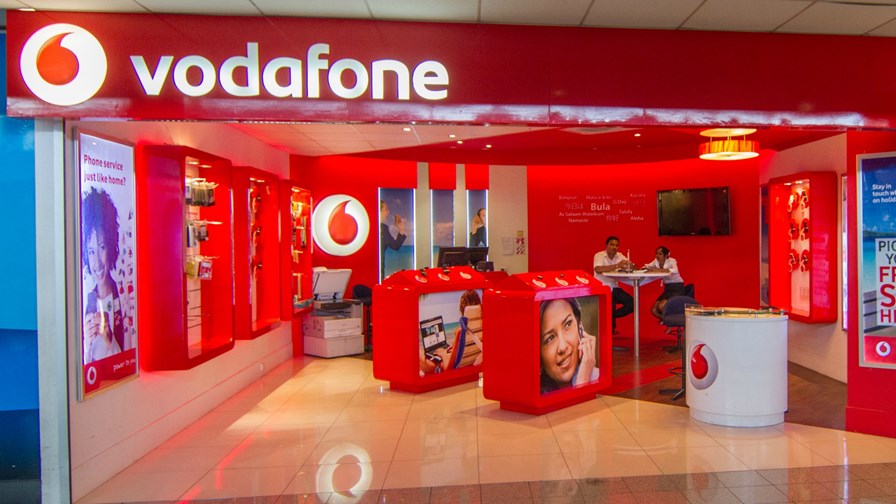 Vodafone finally makes its move into consumer IoT
Has a range of up-market mobile IoT devices and applications to kick off the market
Monthly charges for each device to be added to the Vodafone customer's bill
Vodafone has finally entered the consumer Internet of Things market in an emphatic way with the launch of "V by Vodafone" an LTE-M service (at least at this stage) based around what Vodafone is calling a V-SIM - a SIM which will be sold with each device the consumer buys from Vodafone. Once a device is registered it adds a 'small' monthly charge to the existing Vodafone customer's account. The customer can go and purchase as many devices as whim and/or disposable income will allow.
There are a reasonable array of devices and applications available to start with and they are available for purchase by current Vodafone mobile customers in selected Vodafone stores in Germany, Italy, Spain and the UK. They can also be purchased online at v.vodafone.com.
No doubt many more devices will be added as time goes on.
Initial offerings
The company says it's focused on four product categories at launch and other categories will follow in 2018.
There is a smartphone app, so customers have a single and intuitive overview of all IoT-enabled products registered to their account. There is a "plug and drive" dongle which can be added to most vehicles on European roads manufactured since 2002. The dongle can be fitted by the customer to make a 'connected car' complete with services such as Auto SOS under which the car owner will be contacted and offered support in the event of an accident in their home country. An automated call will be made to the emergency services if there is no response.
The Auto SOS function provides the kind of eCall capability that will be a mandatory safety feature fitted in all new cars sold in the European Union from 2018 but, says Vodafone, does so simply and cheaply for millions of older vehicles too.
The dongle can also do 'Find My Car' - good for retrieving a car when stolen or when lost in a very large parking lot.
And there is 'Safety Score' which can produce performance statistics on every journey - check up on your teenage drivers or perhaps be offered for Insurance Discount schemes.
More devices
Then there's V-Camera - a high-definition mobile security camera that automatically connects to Vodafone's IoT network. This enables customers to set up continuous remote video monitoring of any location where there is 3G or 4G coverage.
There is V-Pet, a location and activity tracker for dogs and cats; V-Bag is an advanced briefcase, handbag and schoolbag tracker that helps customers reduce the risk of theft or loss. Customers can set up a smartphone alert to notify them if a bag leaves a designated area such as a playground or crowded bar.
During 2018, Vodafone says it will launch a new online product marketplace open to IoT developers that will greatly extend the product choice for customers.
There's no information yet on the crucial pricing, except a smattering of soothing words like 'affordable' are being thrown about. It seems most likely that this is an IoT range-finding shot for Vodafone and whatever the equivalent could be called for their customers. Affordable charges for each item will soon add up, so at this stage this is unlikely to be a service you use to completely automate your residence - rather you purchase one and maybe two key devices and see how you get on with them.
These applications are all at the 'upper end' of the applications hierarchy, in that they are relatively high value, they tend to use a reasonable amount of data and are expected to travel away from the home - all perfect applications for LTE-based IoT.
The avalanche of IoT devices that we keep reading about are expected to start arriving in the next decade. Many of these will be more suited to an LPWAN connection and a commensurate low cost pricing scheme. How the big telcos get both types of IoT working together will be the interesting thing to watch.
Email Newsletters
Sign up to receive TelecomTV's top news and videos, plus exclusive subscriber-only content direct to your inbox.