Verizon announces its IoT strategy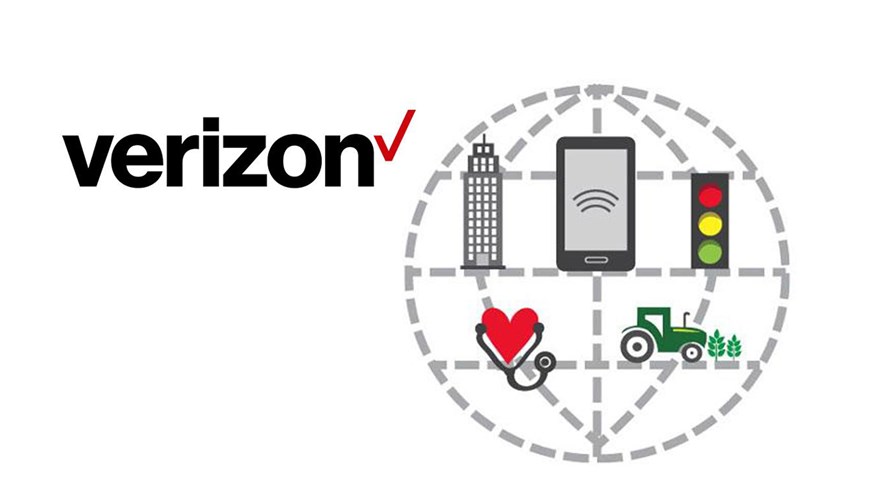 ThingSpace developer platform with open APIs
Core IoT network within LTE optimised for Cat1 devices
Smart cities market project to grow 20 per cent in next five years
Verizon has recorded $495m of revenue year to date from IoT solutions
US telco Verizon has unveiled its global strategy to simplify the Internet of Things (IoT) market and accelerate its adoption. It says it already has an ecosystem of more than 1,000 channel partners and revenue from its IoT and telematics solutions has reached $495 million in the year-to-date. As such, Verizon says it is generating one of the largest amounts of revenue from IoT of any company in the US. But it still plans to do more.
"Despite the exciting potential, IoT is still too complex, too fragmented, too expensive to connect and too hard to scale," said Mike Lanman, SVP Enterprise Products at Verizon. "With our experience in networks, devices, platforms and applications, we are taking a holistic approach to simplifying adoption to expand the IoT market from millions to billions of connections."
Verizon's plan starts with the launch of ThingSpace; its new IoT platform that allows users to manage their IoT environments and related data, end-to-end, from device to network to application. Developers – even if they are not Verizon customers – can code and test on the ThingSpace platform, and the telco will hold a developers conference in Boston in December to provide more details and offer a hands-on introduction (Boston is a key region for IoT development, especially for industrial applications). Verizon promises to roll out "hundreds"of APIs on the platform throughout 2016.
The telco will also create a new dedicated network core and new connectivity options for the next-generation of IoT use cases. The cost of connecting widespread IoT deployments to a wide-area network is much higher compared to other networks like Wi-Fi, Bluetooth and ZigBee. As IoT becomes more widely adopted, network connectivity needs to be simple, reliable and economically viable. Verizon has therefore created a core IoT network within its LTE architecture optimized for Cat1 devices, and is committed to enabling the 3GPP-specified Power Save Mode for IoT devices from next year, to help achieve device battery life of up to ten years.
Verizon will also commercialise its big data analytics engine for IoT deployments, to help businesses gain more actionable insights from the massive amounts of data generated by IoT devices. It has also introduced three new end-to-end smart cities solutions: Intelligent Video, Intelligent Lighting and Intelligent Traffic Management. The telco believes the market for smart city solutions will grow by more than 20 per cent annually from 2015 to 2020.
"Continued innovation in smart cities, connected cars and wearables demonstrates that IoT is the future for how we will live and work," said Lanman, adding that smart cities are complex. "They work best when their systems can coordinate and communicate with each other seamlessly. What is the correlation between a street light and public safety, or parking and traffic flow? Our intelligent solutions can be used as important tools for revitalizing urban life, stimulating economic development and making communities more dynamic, resilient, sustainable and secure."
Email Newsletters
Sign up to receive TelecomTV's top news and videos, plus exclusive subscriber-only content direct to your inbox.