Usage-based insurance for connected cars gets a boost from Huawei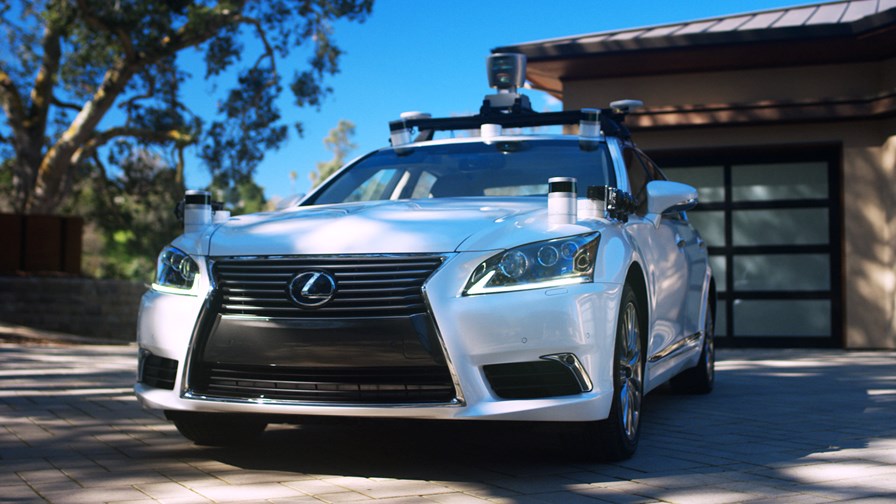 Huawei signs MoU with Italy's MetaSystem for Connected Car industry
Deal will link Huawei's OceanConnect IoT platform with telematics apps
Microsoft announces patent license agreement with Toyota
Move to broaden the connected car ecosystem
Insurance companies who offer insurance to drivers are set from major disruption to their business models in the coming years, as autonomous vehicles turns the liability for accidents shifts from humans to vehicles (or at least their software and manufacturers). But before that happens, advances in connected cars is already resulting in changes to the way insurers position their services.
Case in point, Huawei has this week signed an MoU with specialist vehicle electronics and telematics company MetaSystem, which will see Huawei work with MetaSystem Italy to develop connected car applications and provide a variety of end-to-end usage-based insurance (UBI) solutions for the industry. The two companies plan to promote the development and transformation of the connected car industry, assist vehicle companies in digital transformation and provide fully connected vehicle experiences.
The MoU will allow the integration of MetaSystem's connected car devices and applications with Huawei's OceanConnect IoT platform. In addition, Huawei and MetaSystem have committed to developing various connected car applications and fostering development by utilising the open capabilities of the OceanConnect platform.
"IoT can be made a success only by the combined efforts of upstream and downstream partners," said Zhang Xiwei, VP of the Cloud Core Network Product Line at Huawei. "The cooperation between Huawei OceanConnect IoT platform and MetaSystem enables us to provide better connected car applications for the industry. We look forward to working with more partners to provide diverse IoT applications for the industry and users."
According to MetaSystem CEO Giuseppe Simonazzi, the two major trends currently affecting business cases are the move from combustion engines to either hybrid or electric engines, and the steadily increasing popularity of the concept of Vehicles as a Service (VaaS), which increases demand for sensors and other on-board equipment.
Toyota extends relationship with Microsoft
Meanwhile, Microsoft has announced a patent license agreement with Toyota, aimed at enhancing the connected car experience for consumers. Toyota and Microsoft already have an existing partnership, which includes their collaboration on the Azure-based Toyota Big Data Center.
"When you look across telematics, infotainment, safety and other systems in today's connected cars, you find Microsoft technologies and innovation," said Erich Andersen, corporate VP and chief IP counsel of Microsoft's Intellectual Property Group. "Microsoft doesn't make cars; we are working closely with today's car companies to help them meet customer demands, and we're pleased today to announce the licensing of our patented technology to our partner, Toyota."
"This is an exciting time in the industry, and we believe that to create the best, most immersive connected car experiences, automotive makers should partner with technology leaders like Microsoft," said Tokuhisa Nomura, executive general manager of Toyota's Advanced R&D and Engineering Company. "Through this patent partnership between Toyota and Microsoft, we will be able to innovate faster to deliver new, contextual and immersive experiences to our customers."
Last year it was revealed that the Japanese manufacturer will invest $1 billion over the next five years on self-driving technologies, AI and related connected technologies, with the aim of producing an autonomous car in time for the 2020 Tokyo Olympics.
Email Newsletters
Stay up to date with the latest industry developments: sign up to receive TelecomTV's top news and videos plus exclusive subscriber-only content direct to your inbox – including our daily news briefing and weekly wrap.