UK government offers £10m for best smart city IoT solution, as the public remain unconvinced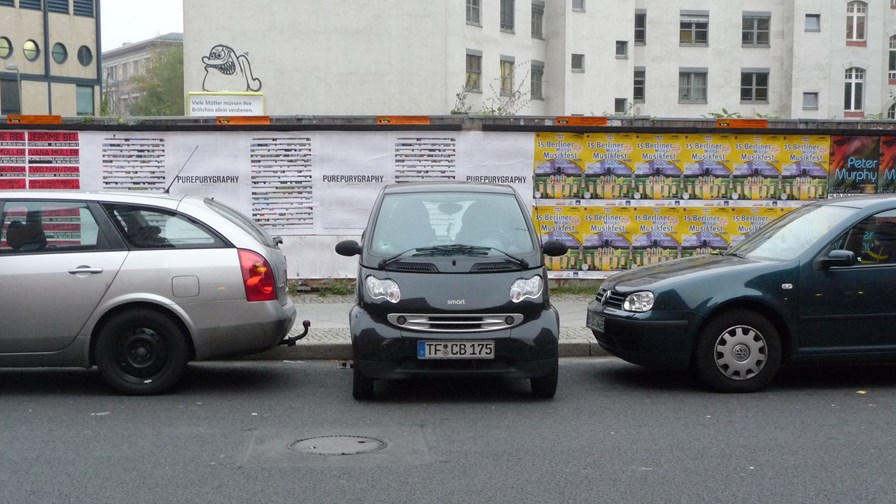 First use of the UK's new £40m commitment to IoT
Collaborative solutions, led by local government
Yet 96% of citizens unaware of any smart city initiatives
67% of city councillors unaware of M2M
The UK government has announced a competition to find the most promising use of an Internet of Things solution in a city region. Up for grabs is a £10 million fund, which is part of the wider £40 million government investment in IoT announced in March this year.
The Department for Culture, Media and Sport (DCMS) and Innovate UK are looking for a single collaborative research and development project to demonstrate the capability of IoT in a city region. To qualify, projects must be collaborative and led by a local authority or local enterprise partnership and involve several businesses.
"The UK technology sector is renowned for its creativity and pioneering research and development," said Ed Vaizey, Digital Economy Minister. "This competition will be instrumental in discovering new connections between city services and their users, and identifying many more advantages that the Internet of Things could offer."
All competition entries must involve IoT, obviously, and additional requirements include:
Specific benefits for citizens, the city region and the environment.
Economic benefits for businesses and local authorities.
Appropriate security and privacy features.
Ability for the solution to work across a variety of sectors, for example social care, transport and housing.
"The transformative technology will make our lives more connected, allowing us to make more informed decisions based on data and drive the productivity of companies," said Nick Appleyard, deputy director for government partnerships at Innovate UK. "The UK has the opportunity to become a world-leader in this sector, boosting the economy and creating the jobs of tomorrow."
The government quotes a recent report by Arup that estimates that the global value of the IoT sector will exceed £255 billion per year by 2020. It believes cities can use IoT to improve services for their citizens, increase quality of life and make better-informed decisions more quickly, although the success of cities in utilizing IoT will depend on them working in new ways with new partners.
More information can be found here, and the deadline for registrations is 23 September.
Is anyone listening?
All well and good, but are citizens yet aware of smart cities and the potential of IoT? Many local councils aren't, as Vodafone discovered last month when it revealed that 67 per cent of city councillors were not aware of M2M and how it can be used.
Earlier this month, UK communications infrastructure company Arqiva published the findings of a study it commissioned from YouGov, which discovered the alarming fact that 96 per cent of people surveyed were not aware of any smart city initiatives being run by their local city council in the last year. That's practically everyone – yet we are reading about increasing investments in smart city initiatives across the UK. So why isn't the message getting out to the public? What are councils doing with this money?
It gets worse. While almost a third of those surveyed thought that the greatest benefit of a connected city would be a better living environment for residents, 23 per cent were unclear on any one main benefit. There's also a disconnect between the top city issues that citizens feel could benefit from IoT and smart initiatives, and those that are actually receiving investment. For example, smart technology spending on the second most identified issue – parking (with 43 per cent, just behind traffic congestion) – drew priority support from only 7 per cent of UK adults. So the industry and local government might think it a problem, but the public doesn't.
"There seems to be a dire lack of understanding of the progress and impact being made by the UK's cities, resulting in almost half of our citizens (48 per cent) feeling that smart cities across the UK are still more than five years away," said Sean Weir, Business Development Director of Smart Metering and M2M at Arqiva. "Without the proper support these initiatives will die on their feet, so far greater communication is needed on what exactly is happening and why people should care."
As always, it's the younger generation that appear to be more educated and aware of smart cities and their importance. 37 per cent of 18-24 year olds claim to be passionate about their nearest city becoming smart, but 33 per cent said they would consider moving to another city if it was smarter than their own.
"Councils desperately need to find a way to harness the enthusiasm of the tech-savvy younger generation," concluded Weir. "If done correctly, they create powerful advocates to spread awareness – if done wrong, and they risk their city's economic future."
Email Newsletters
Sign up to receive TelecomTV's top news and videos, plus exclusive subscriber-only content direct to your inbox.