Ubuntu continues its push into IoT devices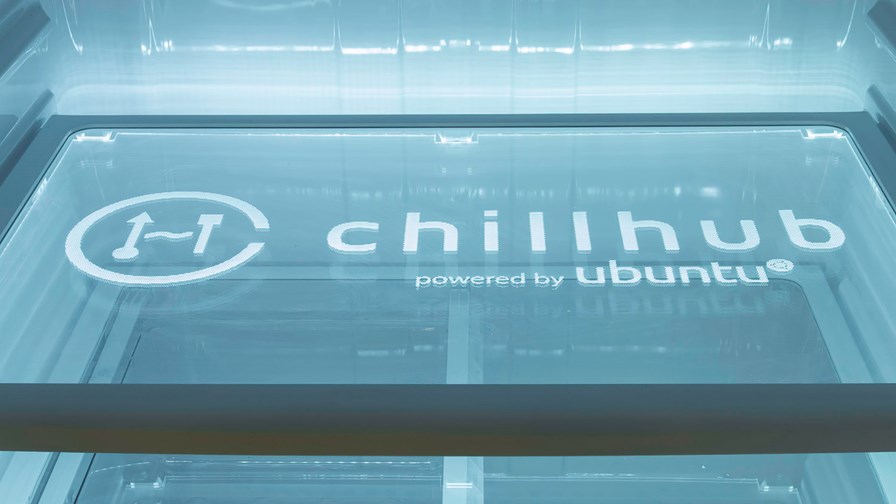 Today marks the start of IoT World in San Francisco, and TelecomTV is onsite to record a series of executive video interviews and product demos. As the telecoms sector shifts its focus from vertically-aligned M2M solutions towards more horizontal IoT platforms, we expected to see yet more jostling for position amongst platform providers and OS developers.
Whilst the past few weeks has seen Microsoft in the IoT spotlight with its broad-based Windows 10 operating system, which can scale right down to power IoT solutions, it's far from certain that it will capture widescale market support. It stands an excellent chance, though, but there are a number of other approaches.
One of the main contenders is Canonical, which is the commercial developer of the Ubuntu open source operating system. Although the Linux-based Ubuntu has enjoyed incredible success on PCs and in the enterprise, its attempts to break out into mobile devices has somewhat floundered. Instead, it appears to be devoting more resources to its 'Snappy' Ubuntu Core – the firm's smallest and, it says, most secure version of Ubuntu.
The secret to IoT success appears to be the ecosystem, that much-maligned word used increasingly to describe any group of related companies. Working with developers, from garage start-ups to multi-billion dollar conglomerates, is the way that platform owners will earn their relevance in this new competitive market.
Industry collaboration
Canonical has collaborated with GE, Acer and Microsoft to demonstrate what its Snappy Ubuntu Core is capable of achieving, from home-based products to industrial projects.
Working with GE through its FirstBuild community, Canonical has supported the development of ChillHub, the first commercially available IoT-enabled refrigerator (yes, it had to be the connected fridge, didn't. The source of so many jokes over the years, the connected fridge is finally here…). Actually, it's not just a connected fridge, but rather an open development platform designed for makers and developers to customise and create new uses for their refrigerators. The world waits with baited breath.
"I think that Snappy is going to solve problems that are just now becoming apparent with the internet of things," said Jason Chodyniecki, Wi-Fi Connected Appliances Architect at GE Appliances. "I envision a world with home appliances that are controlled very differently than they are today, and I believe Snappy could help get us to that point."
Canonical is also collaborating with Acer on its BYOC (Build Your Own Cloud) project, and has developed a prototype of Acer's aBeing One cross-platform "smart centre", built with Snappy Ubuntu Core. The smart centre is designed to help consumers consolidate and share intelligence, and have full control of their many IoT devices.
"We're collaborating at a time when IoT projects are starting to become commercial realities," said Mark Yang, Director of IoT Solution of BYOC Business Unit at Acer. "Our aim is to accelerate time to market for all those who are investing time, energy and creativity in IoT projects."
Canonical describes its Snappy Ubuntu Core as a "transactionally updated" version of Ubuntu. It has already been used to powers drones, robots, network switches, mobile base stations, industrial gateways, home appliances and IoT home hubs.
"The combination of an open platform with an app store that works across a very wide range of devices, from tiny embedded boards to high end switches and routers, has stimulated a rush of creativity in the maker and entrepreneur communities," said Maarten Ectors, VP of IoT at Canonical. "The next phase is to demonstrate how IoT can be made commercially viable."
TelecomTV will be publishing videos from IoT World during the coming weeks. If you are attending the show, please do stop by and say hello...
Email Newsletters
Stay up to date with the latest industry developments: sign up to receive TelecomTV's top news and videos plus exclusive subscriber-only content direct to your inbox – including our daily news briefing and weekly wrap.