The Un-Carrier adopts some classic 'Carrier' tariffing for its NB-IoT service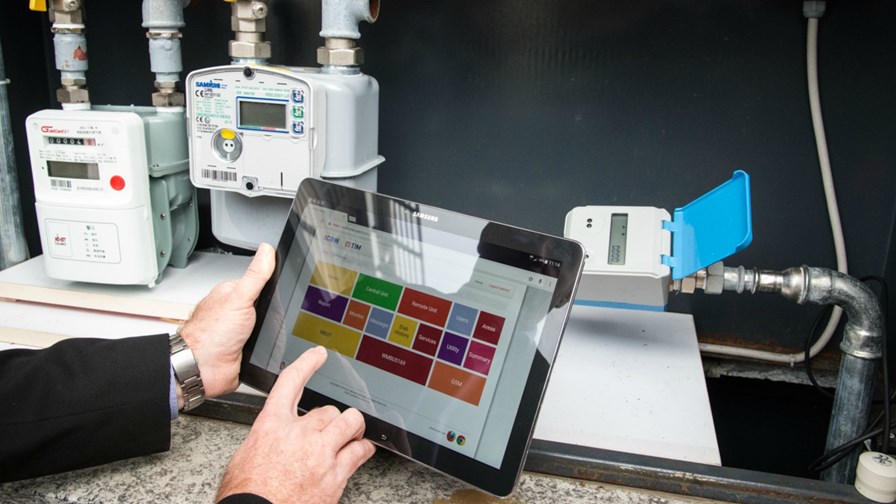 T-Mobile offers $6 per device for 12 months or 12 megabytes...
.. whichever comes first
Won't connectivity costs have to fall much lower than this for IoT to really take off?
T-Mobile USA, the self-styled 'Un-carrier', has announced tariffs for its narrowband NB-IoT service, initially launched in October last year and now on course (it claims) to be nationwide by mid 2018, making T-Mobile the first US carrier to offer NB-IoT on a national basis
NB-IoT is the low-powered IoT connectivity solution designed to piggyback on cellular infrastructure, rather than occupy the sub-Gigahertz, public telemetry bands used by non-cellular LPWAN players. It is being adopted by many carriers as their most low speed, low powered, and most cost-effective IoT connectivity offering, designed to mop up billions of devices at the market's 'low end'.
According to T-Mobile, the "new NB-IoT plan lights up new capabilities to connect massive numbers of devices with small and steady streams of data at low cost. NB-IoT is much more affordable than Cat-M and is already the globally-preferred standard to power the rapidly expanding world of IoT applications. Because it can operate in guard bands – the network equivalent of driving down the shoulders on the highway -- NB-IoT carries data with greater efficiency and performance and doesn't compete with other data traffic for network resources."
T-Mobile claims it's ideal for applications that require low bandwidth, long battery life and large numbers of sensors, like asset tracking, smart city applications, smart agriculture and the like.
The un-carrier is making a decidedly 'carrier' time-limited introductory offer for $6 per year, per device. That gives the customer 12 megabytes to play with over the year or less. Use up the allowance before the year end and another $6 is charged for another 12 months or 12 megabytes, whichever arrives first.. Under the plan 10 single-packet transactions can be made per hour at up to 64 kbit/sec.
'Ow much?
Six dollars a year 'sounds' rather generous but the sharp-eyed amongst you will note that $6 for 12 megabytes (which works out at around 34 kilobytes per day) isn't actually a brilliant deal when $6 dollars will buy you, not megabytes, but gigabytes of conventional mobile broadband data.
I know. You can't compare such disparate services simply on cost per byte. But you can at least allude to the differences if the network operator has already made comparisons itself. After all according to T-Mobile the introduction of NB-IoT means it's able to "significantly lower the costs of connecting things and unleash the next wave of IoT innovation" in part because of the very marginal costs involved in adding NB-IoT to the network.
T-Mobile points out that NB-IoT occupies the LTE guard band, so essentially uses spectrum that would otherwise remain unutilised. All that's needed is a software change on the RAN and NB-IoT is in business. T-Mobile also claims its NB-IoT service tariff is a tenth the cost of Verizon's Cat-M (LTE-M).
One thing is for certain. Connectivity costs at $6 per unit per year won't cause the big uptake breakthrough expected once IoT connectivity is (as it's being promoted) available on just about everything. Imagine yourself distributing consumer products by the tens of thousands and ticking up hundreds of thousands of dollars in connectivity costs along the way.
An NB-IoT connectivity offer might start at $6 but it will have to come down considerably in price (and perhaps be offered in a different way) if it's to unleash T-Mobile's "next wave of IoT innovation."
Email Newsletters
Stay up to date with the latest industry developments: sign up to receive TelecomTV's top news and videos plus exclusive subscriber-only content direct to your inbox – including our daily news briefing and weekly wrap.