The new IoT race is all about platforms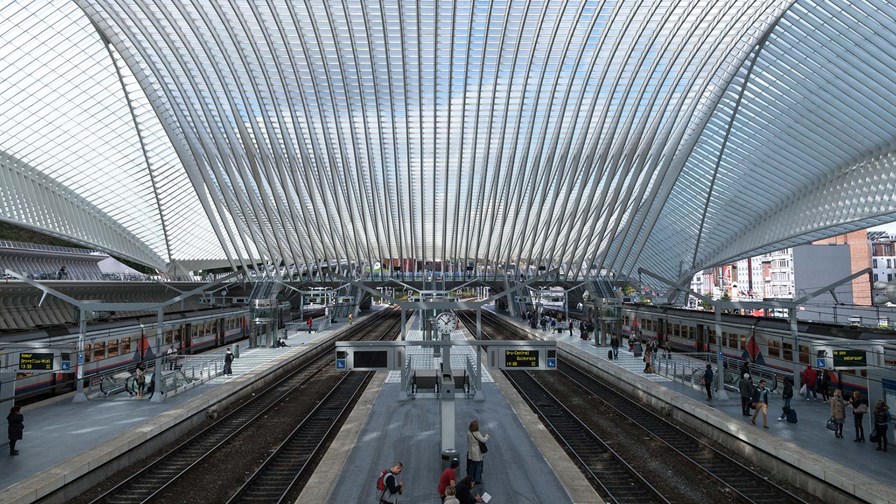 It's no longer enough just to deploy an IoT device or two, you need to manage the data flow to and from them, and for that you need a platform. You won't be short of options, as there are hundreds to choose from. They mostly come from specialist M2M and IoT providers and technology vendors, although a few cellular operators do have their own (the preferred route for now is to partner with a dedicated M2M service provider). And the bigger the deployment, the greater the need for a fit for purpose management platform.
Fujitsu is giving its Japanese customers access to its new Cloud IoT Platform, which it describes as a service for utilising IoT data over digital business platforms. Customers can build and provision features for real time use of massive amounts of sensor data from their sensor networks, delivered over Fujitsu's public cloud. The firm says it incorporates the world's first distributed service platform technology, developed by Fujitsu Laboratories, that dynamically allocates and accelerates data processing.
A distributed service platform enables the reliable processing of large volumes of sensor data in real time, using minimal computing resources. Fujitsu will also support the Intel IoT Gateway, amongst others.
Fujitsu has been conducting field trials since March on the production line of its own Yamanashi factory, and will use the results to build in new features to the platform from August. The IoT platform was used to monitor and create correlations between sensing data generated on the factory floor and machine-tool logs, manufacturing results, operator information, and other related data.
As a result, new business processes have been enabled that have reduced line shutdown times at Yamanashi by almost 30 per cent.
Further field trials are being undertaken at retail sites to aid in identifying customer shopping patterns. These will gather information on the movements of shoppers and staff using UbiquitousWare location terminals, which can both send and receive using Bluetooth LE, and middleware that provides location information. Fujitsu plans to offer products and services that support traffic pattern analysis for retail outlets later this year.
Adopting oneM2M in Korea
Meanwhile in South Korea, SK Telecom has launched ThingPlug, an open IoT platform based on oneM2M standards for the M2M service layer. Used in conjunction with an accompanying website resource, it allows anyone to develop and use IoT services.
ThingPlug offers various features, jointly developed with Daliworks, a Korean IoT platform service company, to support the management of IoT services and devices. The platform allows developers to save costs associated with building and maintaining a server by providing a cloud-based alternative. SK Telecom will support IPv6 for ThingPlug and ensure a high level of data security.
The telco plans to apply ThingPlug to the smart city test bed being created in the southern city of Busan at the end of this year. In partnership with the city government, SK Telecom will upgrade a number of public services – including parking management and building energy management – to smart IoT services.
"The launch of ThingPlug, an open IoT platform based on oneM2M standards, carries a significant meaning as it allows anyone to develop an IoT service, leading to the creation of a truly enriched IoT ecosystem that brings increased value and convenience to developers across the globe," said Alex Jinsung Choi, CTO of SK Telecom. "To this end, we will not only work closely with the local governments, solution developers and technology institutes in Korea, but also join hands with IoT players around the world."
SK Telecom has some pedigree here. Back in 2008 it commercialised the country's first M2M platform, introducing B2G services such as remote metering, and in 2012 it launched an open M2M platform. It has since been working with the Korea Electronics Technology Institute to carry out a government-led project to build an IoT Platform based on oneM2M standards.
Email Newsletters
Sign up to receive TelecomTV's top news and videos, plus exclusive subscriber-only content direct to your inbox.