The Internet of Things: panem et circenses for the masses?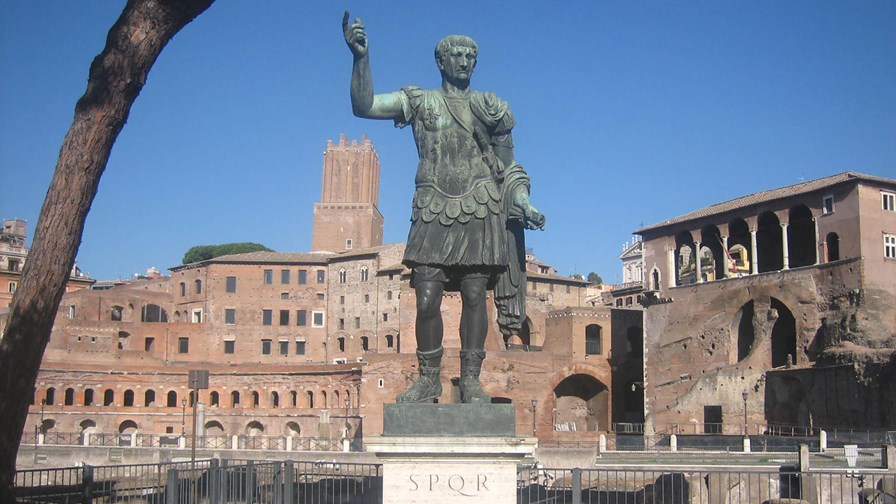 US-based Pew Research is continuing its series of special reports to mark the 25th anniversary of the creation of the World Wide Web. Its latest looks at the potential for the next iteration of the net, which is increasingly becoming known as the Internet of Things (or ubiquitous computing for those more mature readers).
Professor Janna Anderson, Director of Elon University's Imagining the Internet Centre, and Lee Rainie, Director of Pew Research's Internet Project, have gathered together thoughts and opinions from over 1,600 experts, asking them the following question: "As billions of devices, artefacts and accessories are networked, will the Internet of Things (IoT) have widespread and beneficial effects on the everyday lives of the public by 2025?"
Eighty-three per cent of these experts answered 'yes' and 17 per cent answered 'no'. Analysis of their responses led to the emergence of six main themes.
Firstly, that infrastructure and adoption of IoT (and wearable computing) will progress significantly between now and 2025. From smart milk cartons to entire smart cities, the possible uses of sensors and embedded connectivity are enormous.
"'Everything' will become nodes on a network, said JP Rangaswami, chief scientist for Salesforce.com. "The net effect will be to reduce waste everywhere: in physical flows and logistics, in the movement of people and goods; in logical flows and logistics, in the movement of ideas and information; decisions will be made faster and better, based on more accurate information."
Another theme to emerge was that the realities of this data-rich world raise substantial concerns about privacy and people's abilities to control their own lives.
"By 2025, we will have long ago given up our privacy," said professor Peter Jacoby. "We might as well inject ourselves into the Internet of Things. It will demand –and we will give willingly – our souls."
Referring to the Roman poet Juvenal, author of the Satires, and his observation that "for the People who once upon a time handed out military command, high civil office, legions — everything, now restrains itself and anxiously hopes for just two things: bread and circuses", Jacoby believes the IoT and Wearables are the new 'panem et circenses'.
"Whether intended or not, the IoT may be the ultimate affirmation of Juvenal's observation," he added. "It was an efficient instrument in the hands of the Emperor to keep the population peaceful, and at the same time, give them the opportunity to voice themselves in these places of performance. It worked quite well for a few hundred years. Now, we have tacos and TV. Wearables and scannables by 2025? Same thing."
Unintended consequences
In other themes from the report, whilst information interfaces for voice and touch will advance, although don't expect any sci-fi direct brain-to-network connectivity by 2025.
"Better sensors, more advanced machine learning algorithms, and a better understanding of humans' capabilities and limitations will result in gesture and speech recognition having evolved so much that users will fluidly be able to express themselves quickly, even if they are mobile or encumbered," commented Per Ola Kristensson, lecturer in human-computer interaction at the University of St. Andrews in (for the moment at least) the UK.
The IoT will inevitably produce complicated and unintended consequences, and that the kind of complexity caused by such a large network will be too difficult to maintain and evolve well.
"We will live in a world where many things won't work and nobody will know how to fix them," said consultant and Internet sociologist Howard Rheingold.
"The IoT is too complex; it will break, over and over," added Jerry Michalski, founder of REX, the Relationship Economy expedition. "We aren't evolved enough as a species or society to create apps and services that are useful to humanity in the IoT. We'll try to create efficiencies but be thwarted by Nature's complexity. False positives from contextual movements will break people's willingness to have devices track their expressions and thoughts."
So what about the unconnected, whether by design or default? Surely the digital divide will only widen with the IoT?
Miguel Alcaine, International Telecommunication Union area representative for Central America, responded, "The IoT will add to the comfort of people living in developed countries by 2025," said Miguel Alcaine of the ITU. "Unfortunately, it might not help people in developing countries with developmental issues, mainly because of the tendency in many developing countries to focus on the short term and not on the long term."
The report says that in 2008, the number of Internet-connected devices first outnumbered the human population, and they have been growing far faster than have we. According to Cisco, there were 13 billion Internet-connected devices in 2013 and this number will rise to 50 billion in 2020.
"We are entering the telemetric age – an age where we create information in everything that we do," said Patrick Tucker, author of The Naked Future. "As computation continues to grow less costly, we will incorporate more data-collecting devices into our lives."
Like it or not, the IoT is here and it's growing. Ignore it at your peril.
"Companies, old and new, have much to gain from the IoT, starting with customer data, and moving on to shaping services based on that data," said Bryan Alexander, senior fellow at the US National Institute for Technology in Liberal Education. "Our deep desires to be entertained and connected will lead us to accept these devices."
Email Newsletters
Sign up to receive TelecomTV's top news and videos, plus exclusive subscriber-only content direct to your inbox.